Duterte's Memo No. 32 not a prelude to nationwide martial law — PNP chief
President Rodrigo Duterte's Memorandum Order No. 32 calling for the deployment of additional government forces to Samar, Negros Oriental, Negros Occidental, and the Bicol Region is not a prelude to martial law, Philippine National Police (PNP) Chief Director General Oscar Albayalde said.
Contrary to claims of its critics, Albayalde said the President might have issued the memorandum after hearing reports of violence in these areas.
READ: Duterte memo no. 32 a prelude to nationwide martial law – Makabayan bloc
Albayalde specifically cited recent ambush incidents of PNP and the military personnel in the Bicol Region, the massacre of nine farmers in Sagay City, Negros Occidental, and the attack on a police station in Northern Samar by suspected members of the New People's Army.
READ: 3 cops killed, 3 others wounded in Camarines Sur ambush
READ: 9 sugarcane workers gunned down in Negros Occidental
READ: NPA attack in Samar leaves 2 cops wounded
"No, of course [it is] not [a prelude to martial law]. Remember, the state has an obligation to protect its citizens from lawlessness," he said in a press briefing Monday. "This is part of it."
"Nakita ng ating Presidente na siguro with the series of incidents doon sa mga regions na mga lugar na iyon, kailangang dagdagan 'yung ating pwersa doon. It has nothing to do with martial law," he said.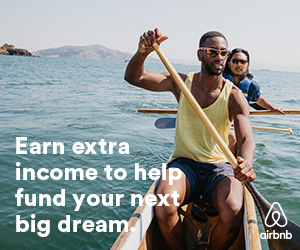 (With the series of incidents in those areas, the President sees the need to add government forces there. It has nothing to do with martial law.)
Albayalde said the additional troop deployment also aims to prevent terrorists from possibly infiltrating the areas.
He disclosed that he has already ordered the deployment of a company of the PNP-Special Action Force (SAF) to the Bicol Region and Samar. Meanwhile, the PNP will realign its existing personnel in Negros. Each company has around 127 to 132 personnel.
Albayalde said the President's order will not affect the deployment of the PNP across the country, but the regional mobile forces will be deployed to other provinces with "critical" conditions. /ee
READ: Palace says additional troop deployment to 'support,' not to take over provinces
Subscribe to INQUIRER PLUS to get access to The Philippine Daily Inquirer & other 70+ titles, share up to 5 gadgets, listen to the news, download as early as 4am & share articles on social media. Call 896 6000.