Arroyo says De Lima to enjoy due process in Bilibid probe
EX-PRESIDENT CITES EXPERIENCE OF POLITICAL PERSECUTION
Former President now Pampanga Representative Gloria Macapagal-Arroyo assured Senator Leila De Lima that she would be accorded due process in the House of Representatives probe of the alleged proliferation of drugs in the New Bilibid Prison.
During a press conference of deputy speakers on Monday, Arroyo was asked about her position on the resolution filed by Speaker Pantaleon Alvarez calling for an investigation in aid of legislation on the alleged drug trade at the national penitentiary during the stint of then justice secretary De Lima.
READ: Alvarez calls for House probe on De Lima over drug problem  | Speaker: House probe to respect De Lima's rights
Arroyo said De Lima would be accorded due process unlike her situation before when she was incarcerated for four years due to plunder over the alleged raid of public treasury involving P366-million intelligence funds of the Philippine Charity Sweepstakes Office (PCSO).
"I'm very confident that due process is going to be pursued, unlike the time when I was being persecuted," Arroyo said with a hint of a smile.
In an interview with ABS-CBN after her release, Arroyo had said she hoped she would be the last one to be persecuted due to politics. Arroyo was incarcerated during the administration of then President Benigno Aquino III, who won the elections on the promise of weeding out corruption in government.
READ: Arroyo: 'I must be last victim' of political persecution
De Lima was implicated in the drug trade at the time she was leading a Senate investigation into the spate of extrajudicial killings of drug suspects allegedly involving rogue police.
President Rodrigo Duterte also released a drug matrix alleging that De Lima and her driver and supposed lover Ronnie Dayan were engaged in the drug trade in Bilibid with Justice Undersecretary Francisco Baraan and former Pangasinan Governor Amado Espino Jr.
READ: Duterte matrix out; tags De Lima, ex-Pangasinan gov, others | Duterte slams De Lima, says lover collected drug payoffs for her
Arroyo fulfilled her Congress duties from hospital detention for four years while the Sandiganbayan heard the plunder case against her for allegedly diverting P366 million in PCSO intelligence funds intended for charity use for personal gain when she was President.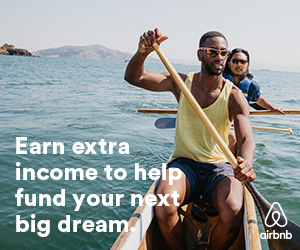 She was committed to hospital detention as she claimed to be suffering from cervical spondylosis, a degenerative disease of the bones and cartilage of the neck.
READ: Arroyo walks free after 4 yrs of hospital detention
The Supreme Court in a decision released July dismissed the plunder charge for insufficiency of evidence, noting that Arroyo's approval of the P366-million intelligence fund releases was only ministerial and does not constitute an "overt act" to commit plunder. RAM/rga
READ: SC: Arroyo OK on fund release not 'overt act' of plunder
Subscribe to INQUIRER PLUS to get access to The Philippine Daily Inquirer & other 70+ titles, share up to 5 gadgets, listen to the news, download as early as 4am & share articles on social media. Call 896 6000.