Mangroves save lives: Greenbelt zones pushed in PH
MANILA, Philippines—As the Philippines is hit by violent typhoons every year, greenbelts should be created to protect coastal communities, which is home to 62 percent of Filipinos.
When Odette (Rai), a typhoon with almost 300 kph winds, hit the Visayas and Mindanao late last year, residents of Siargao Island said mangrove forests protected them from a storm surge.
This was the reason that Oceana, an ocean protection group, stressed the need for a law to create coastal greenbelt zones and the development of the National Coastal Greenbelt Management Action Plan.
It said typhoons' devastating effects can be prevented if the government will work to lessen the risks to coastal communities by enhancing adaptive capacity and building resilience to climate change-related strikes.
For lawyer Gloria Ramos, vice president of Oceana, the massive effects of Odette, that killed 407 people, is a "wake up call," saying that there's a need to "heed the warning and act."
READ: Typhoon Odette death toll climbs to 407 as of Jan. 1 – NDRRMC
She said coastal communities, especially fisherfolk and their families, suffer from the propensity for "dump-and-fill projects that decimated our once-rich mangrove forests."
However, as Ramos stressed, the government "favored the so-called development projects in exchange for coastal defense provided by mangroves and beach forests."
As the Philippines is hit by an average of 20 typhoons every year, INQUIRER.net will try to explain how the creation of coastal greenbelts can prevent loss of lives and livelihoods.
High risk
The Philippine Atmospheric, Geophysical and Astronomical Services Administration (PAGASA) said the Philippines is prone to typhoons because of its geographical location.
READ: Typhoons and COVID: How much more can PH take?
The National Geographic said the Philippines, which is only above the equator, faces the western Pacific with almost no defense when violent typhoons make landfall.
As the National Hurricane Center and the Joint Typhoon Warning Center said, the world's three strongest typhoons hit the Philippines—Rolly or Goni (313 kph), Yolanda or Haiyan (305 kph) and Ferdie or Meranti (305 kph).
When Yolanda hit the Visayas with a storm surge that was five to six meters high, World Vision said 4.1 million individuals were displaced, 6,340 were killed and 1,800 went missing.
Last year, Odette, which made nine landfalls, left 407 individuals dead, P28.2 billion worth of damaged houses, P16.7 billion worth of damaged infrastructure and P6.9 billion worth of agricultural damage.
The report "Disaster Resilience in Asia" of the Asian Development Bank revealed that typhoons had cost the Philippines some $20 billion in the last three decades—1990 to 2020.
Since 1991, 16,440 individuals had been killed because of these typhoons: Yolanda, Uring (Thelma), Pablo (Bopha), Reming (Durian), Sendong (Washi) and Odette.
READ: PH's typhoon alley and the trail of destruction it brings
Natural defense
Ramos stressed that the significance of mangroves and beach forests in mitigating the adverse effects of typhoons on people and livelihoods have been proven by people's experiences and science.
Alfred Coro II, vice mayor of Del Carmen, Siargao Island, said "were it not for the mangrove areas that we painstakingly sustained and protected through the years," the impact of Odette could have been worse.
When Yolanda hit, a barangay in Giporlos, Eastern Samar was likewise saved by its mangroves from the storm surge which the AIR Worldwide said was the reason for the massive devastation elsewhere.
Dr. Jurgenne Primavera, chief mangrove scientific advisor of the Zoological Society of London, said mangroves and beach forests contribute largely to coastal protection.
She said to lessen or absorb the wave energy from storm surges, these should be considered: distance travelled by waves, water depth, and the size, shape, height and density of mangroves and beach trees.
Primavera said that as revealed by Mclvor et. al. in 2012, a 100-meter wide "coastal greenbelt" can lessen or absorb 13 to 60 percent of energy from regular "wind waves and swell waves."
This, she explained, could lead to a 60 percent reduction in loss of lives and livelihood.
"We need a coastal greenbelt zone that is a combination of mangroves and beach forests to provide protection for communities," she said.
The Wealth Accounting and the Valuation of Ecosystem Services (Waves) said mangroves likewise protect coastlines by lessening the risk of floods and erosion.
It said mangroves' roots, trunks, and canopy weaken the force of winds and waves, explaining that a 500-meter wide "coastal greenbelt" can reduce wave heights by 50 to 100 percent.
The group One Ocean said since 50 percent of the 1,488 municipalities in the Philippines are coastal, 62 percent of its population live in coastal zones which are a "fact of life."
It said the Philippines' coastline stretches to over 18,000 kilometers and that its waters cover an area of 266,000 square kilometers. Likewise, almost all cities are coastal.
What should we do?
The report "A Philippine community sees life-saving payoffs from restoring its mangroves" said that for over 30 years, a community in Aklan has been protecting its mangroves which have expanded from 50 to 220 hectares.
For Ramos, the participation of non-governmental organizations, local communities and the public in the development and implementation of plans, programs and activities for "coastal greenbelts" is significant.
READ: Build 'coastal greenbelts'
"This should be interrelated with disaster risk reduction mechanisms that will enhance the people's adaptive capacity to be able to rise up amid the challenges posed by the climate crisis," she said.
Sen. Risa Hontiveros, in 2020, filed Senate Bill 1917 which seeks to establish the National Coastal Greenbelt Program as a way to protect the rights of the people to a "healthful and balanced ecology."
It provided that the Climate Change Commission shall, within six months, "identify and convene all national government offices to prepare the National Coastal Greenbelt Action Plan which will contain these:
Spatial representation, or if feasible, immediate inventory of the status of coastlines and shores, and even the status of mangroves, beach forests, settlements, structures within 100 meters.
Assessment of priority areas to be declared as coastal greenbelts, for each coastal community, to protect by means of mangroves and beach forests, based on risks from storm surges, waves, and tsunami.
Operational Plan for the rehabilitation, reforestation or afforestation of designed priority coastal greenbelts with at least 100-meter wide ecologically fitting mangrove and beach forest species.
The Department of Environment and Natural Resources, as cited by The Maritime Review, said out of the world's over 70 salt-tolerant mangrove species, 46 species exist in the Philippines.
READ: Mangrove 'greenbelts' in coastal areas pushed
Present problem
The Waves said that from 2005 to 2015, 56 percent of infrastructural and agricultural damage from natural disasters was because of typhoons while 29 percent was because of floods.
This, as the Philippines already lost 75 percent of 500 hectares of mangrove forests in 1918. It said only 120,000 hectares still exist. However, because of conservation efforts, there are now 250,000 hectares.
It said because of the lost mangroves, 24 percent or 613,000 more people would be flooded every year and that damage to residential and industrial properties would rise to 28 percent—P52.39 billion every year.
Based on the Philippines' present population, the mangroves lost between 1950 and 2010 have resulted in increases in flooding to more than 267,000 people every year.
It stressed, however, that one hectare of mangroves in the Philippines would provide a yearly average of more than P167,000 worth of benefits from lessened floods.
"Without mangroves, flooding and damages to people, property, and infrastructure would increase annually by approximately 25 percent," the Waves said.
RELATED STORY: 'We were not late': Duterte, depleted funds and Odette response
TSB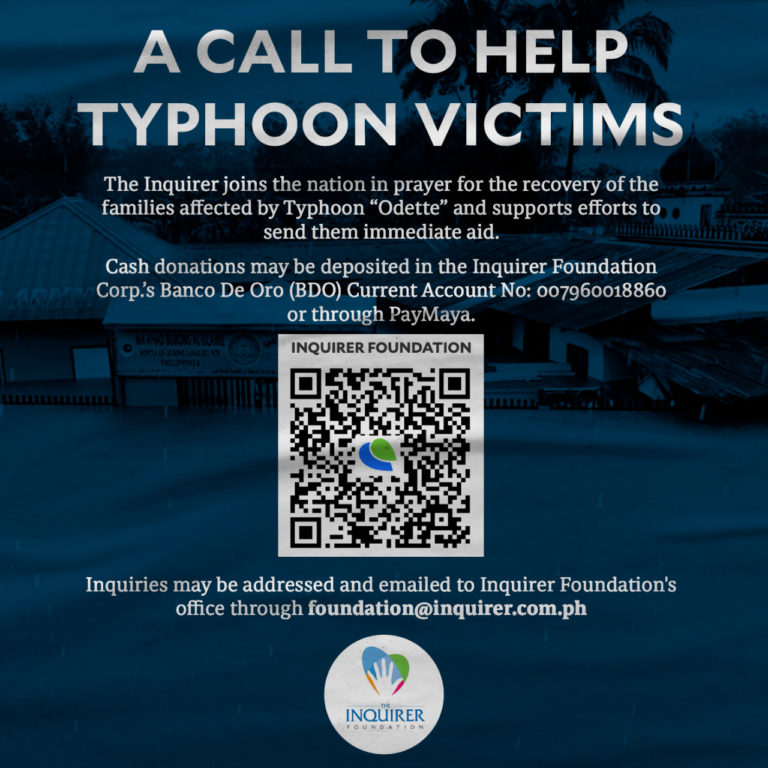 Subscribe to INQUIRER PLUS to get access to The Philippine Daily Inquirer & other 70+ titles, share up to 5 gadgets, listen to the news, download as early as 4am & share articles on social media. Call 896 6000.