US extending additional P950-M aid to Typhoon Odette survivors
MANILA, Philippines — The United States is sending an additional P950 million in humanitarian assistance for the survivors of Typhoon Odette.
In a statement on Wednesday, the U.S. Embassy in Manila said the additional assistance, which will be coursed through the U.S. Agency for International Development (USAID), will provide food aid, water, sanitation, and hygiene programs.
It will also be used to provide shelter assistance to meet emergency needs and help affected communities start rebuilding their homes.
"The United States is pleased to announce additional and significant assistance of Php950 million, which brings our total amount of aid for Typhoon Odette to over Php1 billion. We stand steadfast with our longstanding friend, partner, and ally in helping support communities devastated by the typhoon," U.S. Embassy in the Philippines Chargé d'Affaires ad interim Heather Variava said.
"This additional assistance will help deliver food and hygiene supplies, and provide life-saving support to those most in need," she added.
Variava is also planning to visit communities hit by the typhoon to see ongoing U.S. relief activities there, according to the embassy.
The additional funding is on top of the P50 million assistance announced by the embassy earlier this week.
The U.S. had also provided P10 million immediately after the typhoon's onslaught for food, water, and hygiene supplies; to restore water supply services and sanitation facilities; and to support hygiene promotion activities.
"USAID works year-round to help communities in the Philippines prepare for natural disasters," the embassy said.
Through existing programs, the embassy noted that USAID's partners are transporting relief supplies, including enough food provided by the Philippine government to feed nearly 103,000 families.
USAID partners also help in managing evacuation shelters and deploy mobile operation vehicles to support emergency telecommunications, and provide heavy-duty plastic sheets to address the shelter needs of 4,800 families.
The embassy said the U.S. will continue to partner with the Philippines to respond to natural disasters and aid in recovery efforts.
The USAID has provided over P17 billion in disaster relief and recovery aid since 2010.
It has also boosted the disaster risk reduction capacity of over 100 cities and municipalities in the Philippines, the embassy said.
gsg
Subscribe to our daily newsletter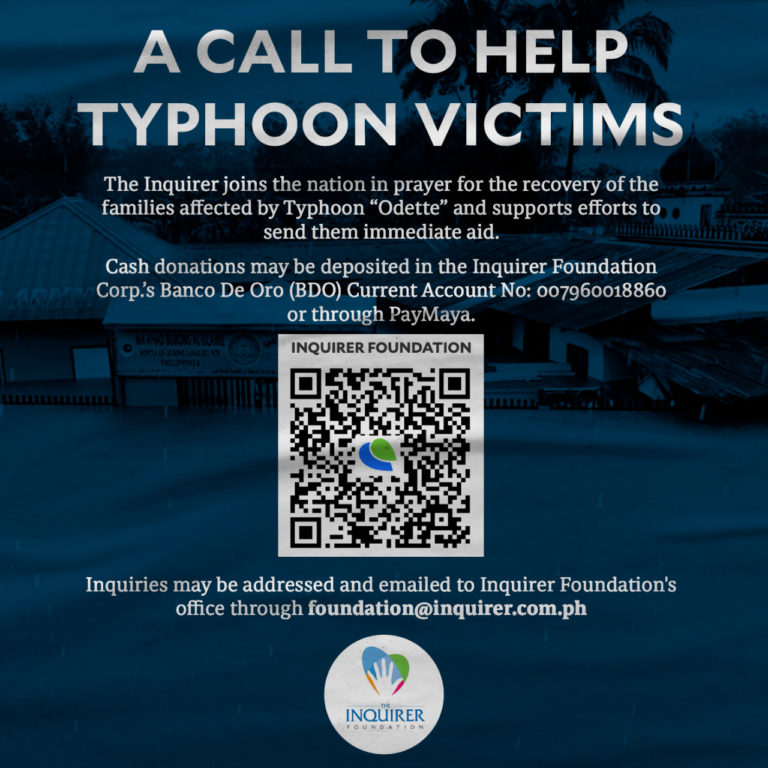 Subscribe to INQUIRER PLUS to get access to The Philippine Daily Inquirer & other 70+ titles, share up to 5 gadgets, listen to the news, download as early as 4am & share articles on social media. Call 896 6000.