US sends additional P50M in aid for 'Odette'-hit areas
MANILA, Philippines — The United States is providing an additional P50 million to aid communities affected by Typhoon Odette in the Philippines.
Through the U.S. Agency for International Development (USAID), Washington is extending another round of assistance following the onslaught of the typhoon earlier this month.
The P50-million funding is on top of the initial assistance provided by the U.S. last Dec. 22 to support the Philippine government's relief efforts.
The additional assistance will provide logistics support to transfer humanitarian workers and relief supplies to communities devastated by Typhoon Odette, according to a statement released by the U.S. Embassy in Manila on Monday.
In partnership with the United Nations World Food Programme (WFP), the new funding from the USAID will provide logistics and emergency telecommunications support in typhoon-affected areas, the embassy said.
WFP will set up four emergency logistics hubs in Surigao del Norte for storing and distributing relief supplies, it added.
Under the funding, the WFP will also transport food from the Philippine government to feed tens of thousands of Filipinos and assist with re-establishing the telecommunications networks to support response efforts.
"The United States is pleased to provide this additional assistance to support the immediate needs of individuals and families in the areas hardest hit by Typhoon Odette," said U.S. Embassy in the Philippines Chargé d'Affaires ad interim Heather Variava.
"This support will help ensure that food and other life-saving supplies reach communities most in need," she added.
With the initial P10-million funding that was announced last week, USAID partner Action Against Hunger has been providing immediate food, water, hygiene, and other relief supplies to storm-affected communities in Surigao del Norte and Dinagat Islands.
The International Organization for Migration, with support from USAID, is also managing evacuation shelters in Caraga and Eastern Visayas and providing relief supplies, including heavy-duty plastic sheeting to meet the shelter needs of at least 4,800 families.
The embassy said the U.S. will continue to partner up with the Philippine government to respond to natural disasters and support the people of the Philippines in its recovery efforts.
Since 2010, the USAID has provided over P17 billion in disaster relief and recovery aid and boosted the disaster risk reduction capacity of over 100 cities and municipalities in the Philippines, the embassy noted.
/MUF
Subscribe to our daily newsletter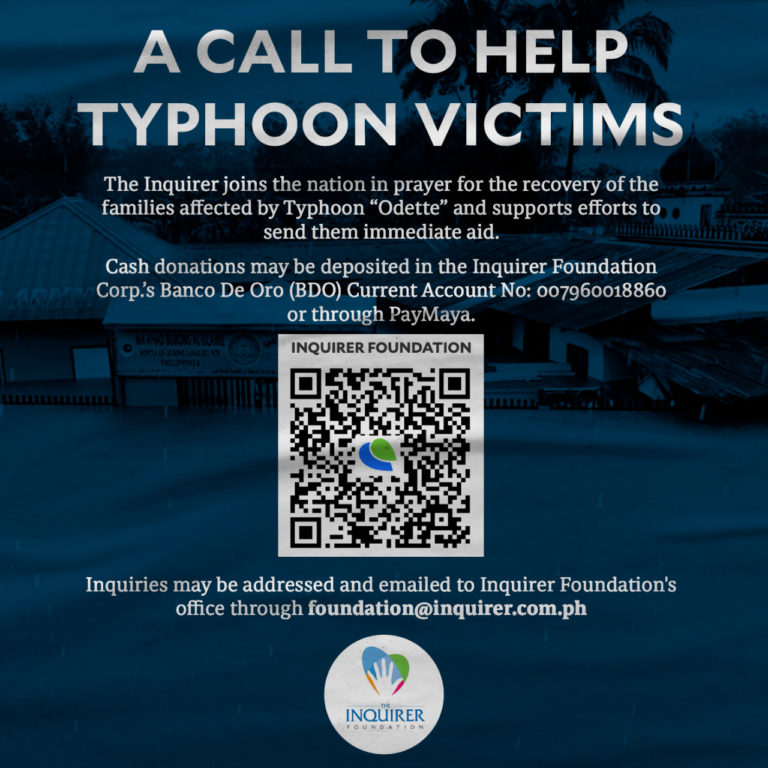 Subscribe to INQUIRER PLUS to get access to The Philippine Daily Inquirer & other 70+ titles, share up to 5 gadgets, listen to the news, download as early as 4am & share articles on social media. Call 896 6000.