Marikina suspends classes for one month due to Ulysses
MANILA, Philippines — Marikina City has decided to suspend classes for a month, starting November 16, as the local government continues to deal with the destruction left by Typhoon Ulysses.
According to Mayor Marcelino Teodoro, the city's internet remains unstable while some of the students' modules were damaged — impeding distance and blended learning amid the COVID-19 pandemic.
Families were also recovering still from the effects of Ulysses, which brought immense flooding across the city as the Marikina River overflowed to its highest recorded level at 22 meters.
"One-month suspension [of classes] from this week, starting today (November 16) and for the next four weeks," Teodoro told reporters in an interview.
"Paano makakapag-klase iyong mga bata maski may module at gadget siya kung nakalubog sa putik ang kanyang paa habang nag-aaral," he added.
Teodoro noted that their present priority is clearing and cleaning operations.
He also said that if the city fails to complete its clearing and cleaning operations in a month, the suspension of classes may be extended.
"We need to establish a proper environment. 'Yun ang tingin ko na kailangang-kailangan natin gawin sa ngayon," he appointed out.
On November 13, Marikina City was placed under a state of calamity after Ulysses battered the National Capital Region with violent winds and torrential rains.
Rain, as well as water from the mountains of nearby Rizal province, caused the swelling of Marikina River to a record 22 meters – higher than what Marikina City residents experienced in 2009 when Typhoon Ondoy also inundated the city.
WATCH: Typhoon Ulysses revives painful memories of Ondoy in Marikina
The Department of Public Works and Highways estimates that damage to infrastructure due to Ulysses already reached P4.25 billion as of the end of last week.
KGA
Subscribe to our daily newsletter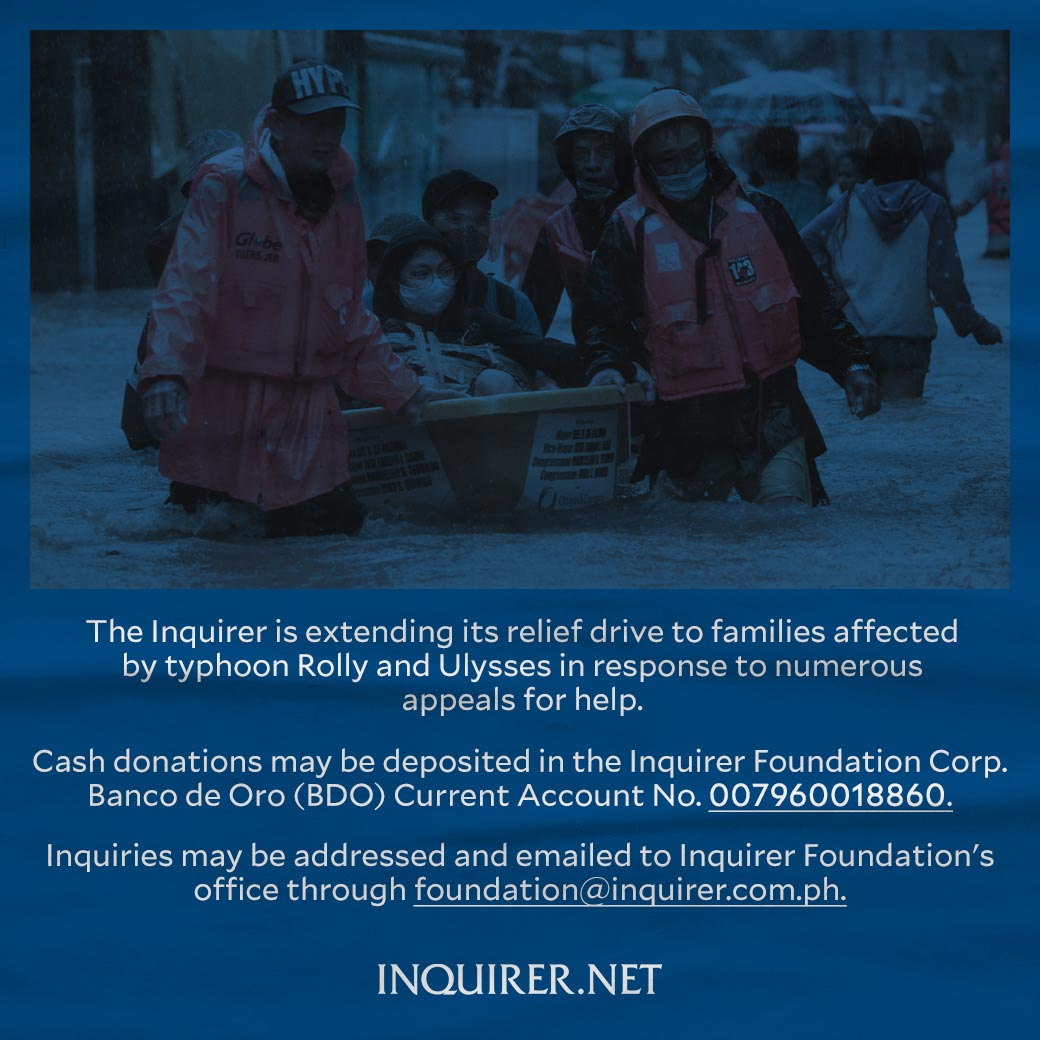 Subscribe to INQUIRER PLUS to get access to The Philippine Daily Inquirer & other 70+ titles, share up to 5 gadgets, listen to the news, download as early as 4am & share articles on social media. Call 896 6000.