Typhoon Ulysses' onslaught cost P2B in agri damage, says NDRRMC
MANILA, Philippines—Typhoon Ulysses has so far left over P2 billion in agricultural damage, the National Disaster Risk Reduction and Management Council (NDRRMC) said on Monday (Nov. 16).
The damage to crops and other agricultural products, which had been estimated to be P2.14 billion so far, was inflicted on the regions of Ilocos, Cagayan, Central Luzon, Calabarzon, Bicol and Cordillera.
Cagayan Valley saw its worst flooding in decades after Magat Dam released water from its reservoir to prevent it from spilling as relentless rain pummelled the region, which is one of the country's largest producers of rice and a top corn producer.
A total of P482.85 million in infrastructure damage was estimated in Ilocos, Mimaropa and Bicol region as a result of Ulysses, the NDRRMC said.
The death toll stood at 67, while 13 people remained missing.
The NDRRMC said a total of 2,074,301 people, or 523,871 families, have been displaced or suffered losses from Ulysses' onslaught.
Edited by TSB
Subscribe to our daily newsletter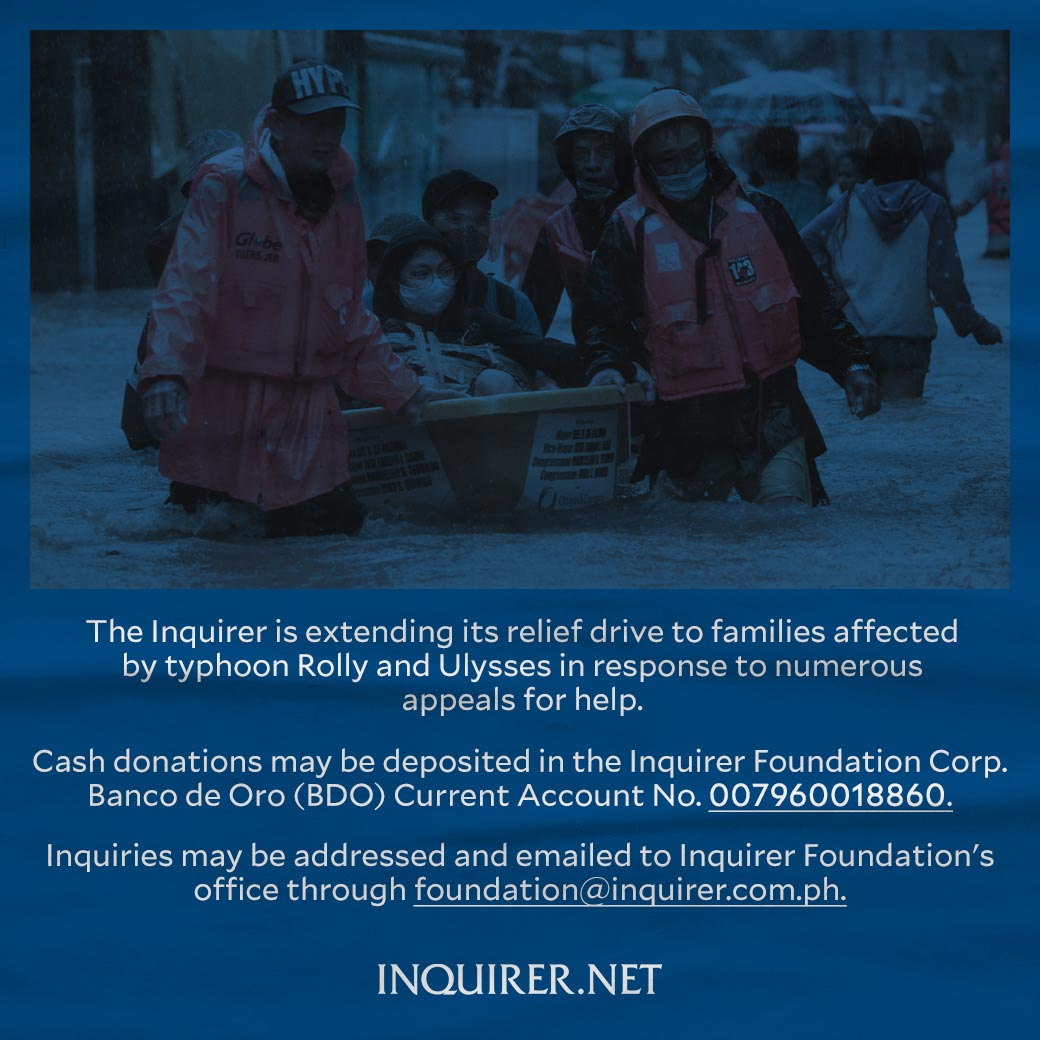 Subscribe to INQUIRER PLUS to get access to The Philippine Daily Inquirer & other 70+ titles, share up to 5 gadgets, listen to the news, download as early as 4am & share articles on social media. Call 896 6000.