Typhoon Ulysses pounds Cordillera provinces
BAGUIO CITY — Strong winds and heavy rains spawned by Typhoon Ulysses triggered landslides and floods in Apayao province and damaged homes and roads, authorities said.
In Mountain province, the designated quarantine control point at Barangay Sinto, Bauko town near the boundary it shared with Benguet was also damaged due to the incessant rains and strong winds.
Meantime, Magat Dam in Isabela opened another spill gate and released water at 184 cubic meters per second (cms) at 7 a.m. on Thursday.
gsg
Subscribe to our daily newsletter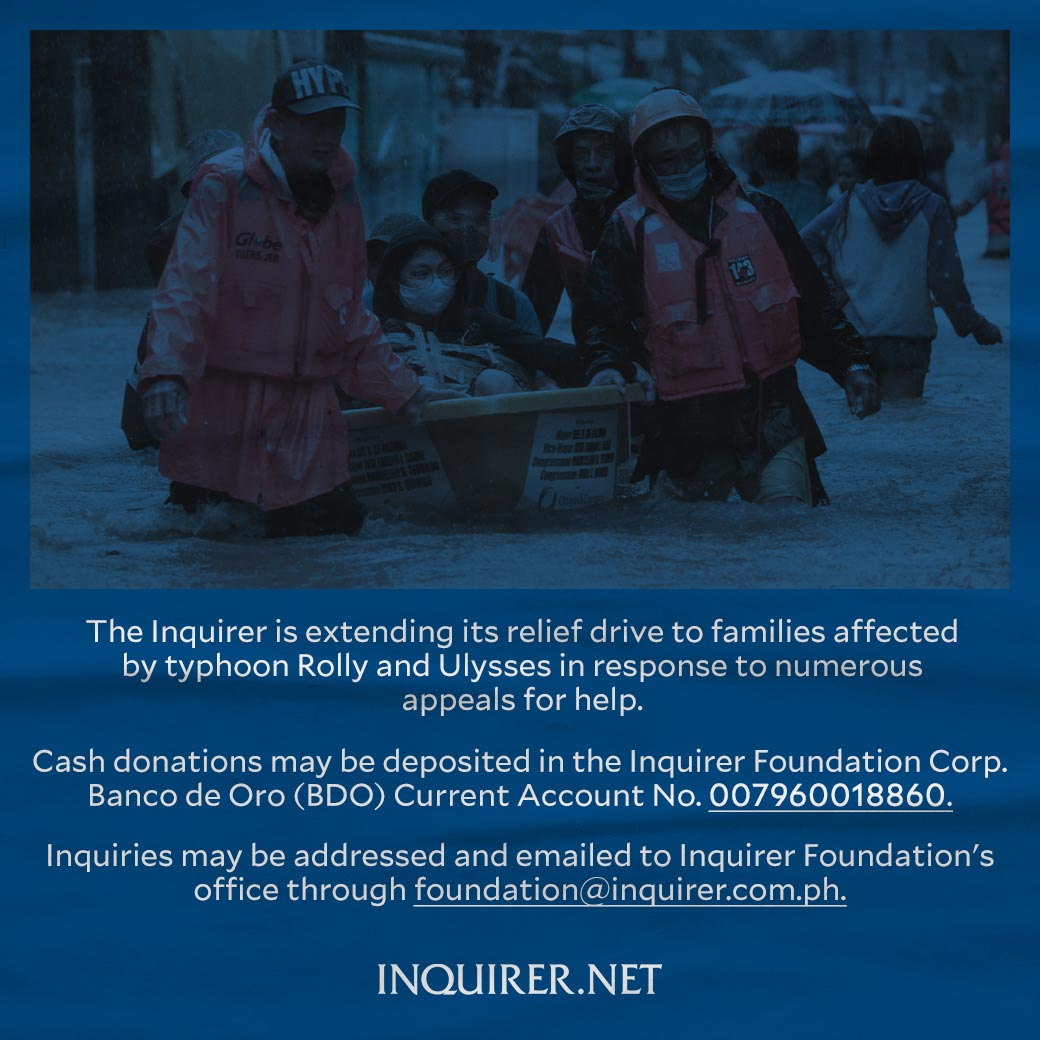 Subscribe to INQUIRER PLUS to get access to The Philippine Daily Inquirer & other 70+ titles, share up to 5 gadgets, listen to the news, download as early as 4am & share articles on social media. Call 896 6000.