64 solons call for end to crackdown on progressive groups, opposition
MANILA, Philippines — Over 60 members of the House of Representatives joined hands regardless of party lines to condemn the government's alleged crackdown on progressive groups.
At least 64 lawmakers signed a petition demanding an immediate end of "attacks" against leftist organizations, including party-list groups under the Makabayan bloc.
"We, members of the House of Representatives, air our growing concern on the ongoing crackdown against progressive groups like Makabayan bloc and the opposition," the petition read.
"We are united in expressing our concern on the attacks on the elected representatives, members, and supporters of the Makabayan bloc, and demand that these be stopped immediately. Such attacks have no place in democracy," it added.
The House members also hailed the Makabayan lawmakers for being a "productive and dynamic" part the House Minority, whose members "properly perform their role as credible fiscalizers of the administration."
The petition came after the arrest of three members of progressive groups during a raid in Tondo, Manila, last Nov. 5
READ: Cops raid Manila office of Bayan; nab 3 activists for guns, explosive
Last Oct. 31, over 50 activists were arrested in simultaneous raids on offices of progressive groups in Bacolod City.
READ: 57 activists arrested in Negros
Just last week, the Armed Forces of the Philippines listed the Gabriela Women's Party as a front organization for "communist terrorist groups."
READ: PH military lists Gabriela as 'communist front'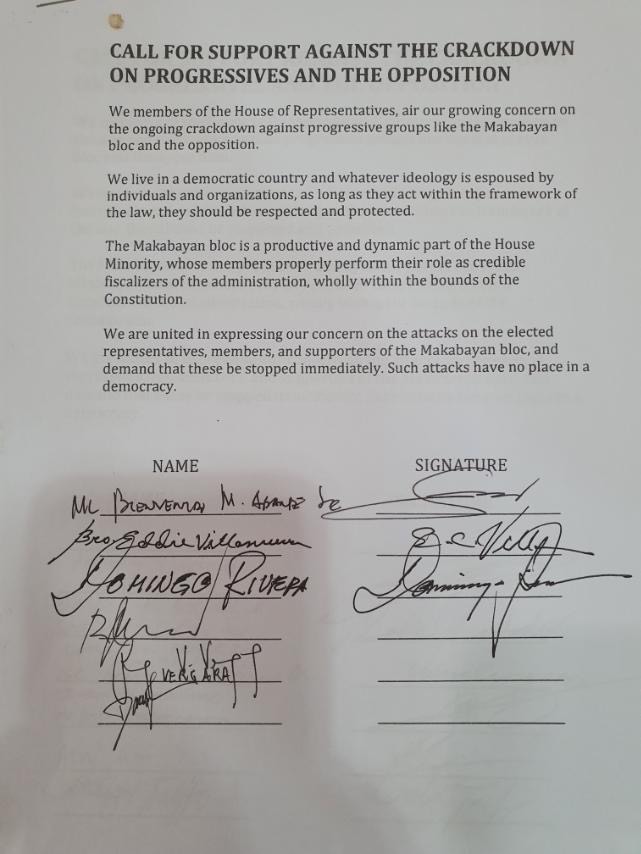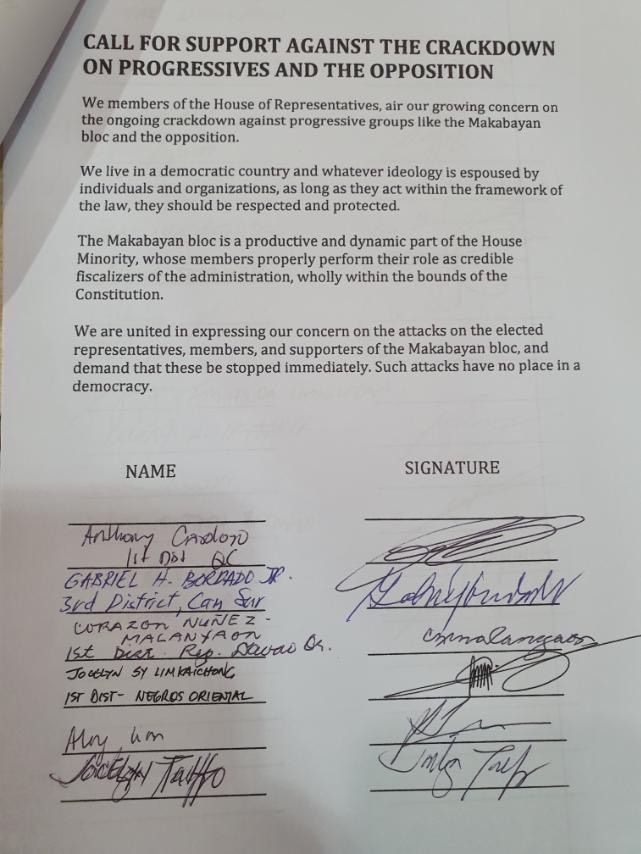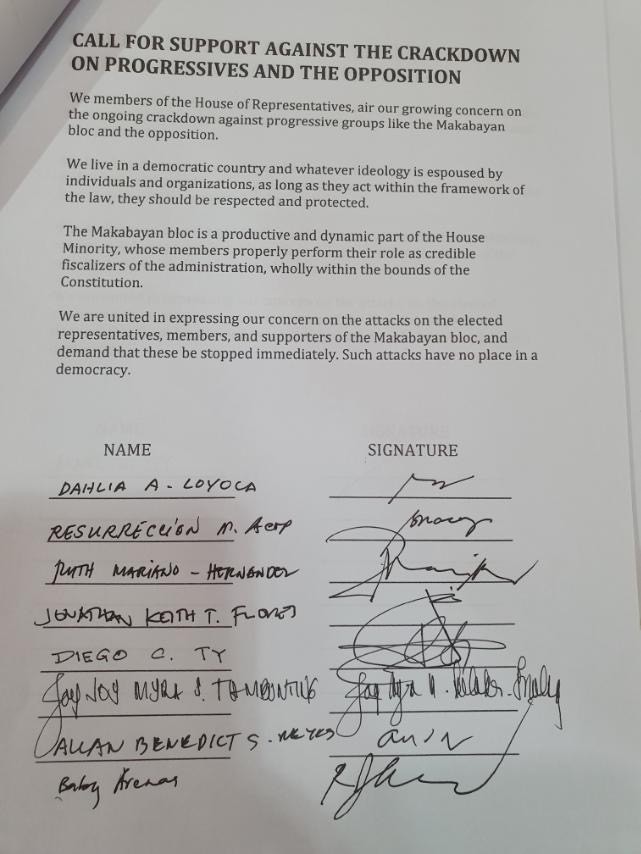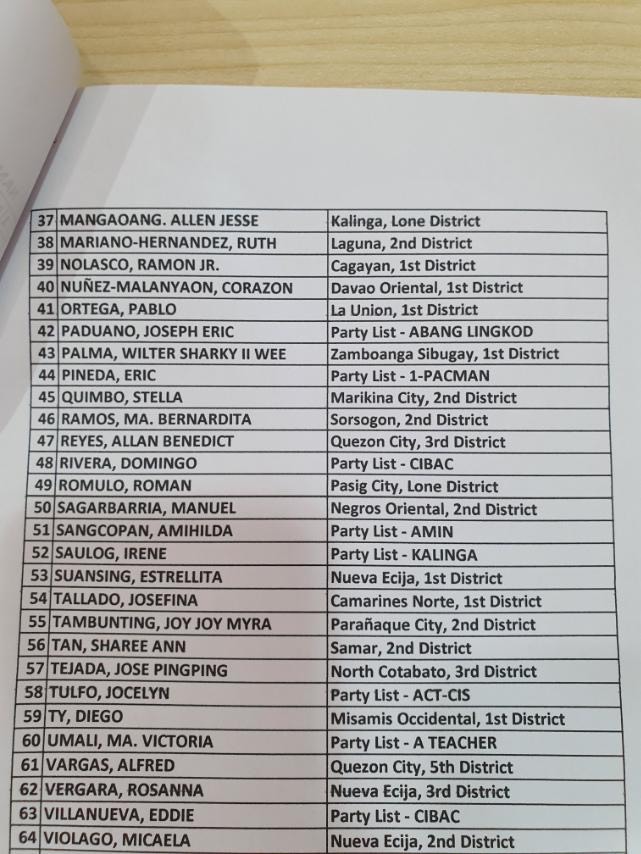 Photos from the Makabayan bloc showed the petition signed by 64 legislators calling for an end to leftist groups crackdown.
Edited by JE
Subscribe to INQUIRER PLUS to get access to The Philippine Daily Inquirer & other 70+ titles, share up to 5 gadgets, listen to the news, download as early as 4am & share articles on social media. Call 896 6000.