Suspended lawyer offers quick way to oust Sereno
There is no need to impeach Chief Justice Maria Lourdes Sereno because she can easily be removed from office via a quo warranto proceeding for simply being unqualified.
This was the assertion of a suspended lawyer, who believes that Sereno is unlawfully holding public office for being unqualified to the position of Chief Justice.
Atty. Eligio Mallari, who was suspended by the Supreme Court (SC) for two years, claimed that under Rule 66 of the Rules of Court, a quo warranto proceeding could be used against Sereno as it is an action initiated against someone who has no legal right to be holding a public office.
The SC suspended Mallari for resorting to dilatory tactics to prevent the Government Service Insurance System (GSIS) from foreclosing two parcels of land, which he used for a loan in 1968.
READ: SC suspends pro-Duterte lawyer who sued Ombudsman exec
In his letter to Solicitor General Jose Calida, Mallari said that Sereno is merely a "de facto" Chief Justice.
He also noted that SC Associate Justices Diosdado Peralta and Teresita Leonardo-De Castro have raised the legality of Sereno's appointment as Chief Justice during a hearing at the House of Representatives, which tries to determine the probable cause in the impeachment case against Sereno.
Mallari likewise cited Sereno's alleged failure to submit a complete set of Statements of Assets, Liabilities, and Net Worth (SALN) when she applied for the Chief Justice position in 2012.
Mallari said that unlike De Castro, who submitted 10 SALNs when she applied for the high court's top post in 2012, Sereno only submitted three SALNs.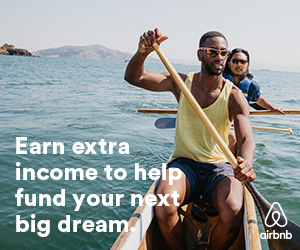 According to Mallari, a member of the judiciary must be "a person of proven competence, integrity, probity, and independence."
"Any lawyer worth his salt would tell you that Sereno's title to the office could be tried in a quo warranto proceedings (that) may be instituted either by the person who claims to be entitled to the office or by the Republic of the Philippines represented by the Solicitor General or a public prosecutor," Mallari claimed.
"Right now, Sereno's competence and integrity are under intense public scrutiny. Having scored very low or flunked the psychological test and in view of non-submission of all her SALNs prior to appointment, Sereno's claim to the position is tenuous, and must be challenged in quo warranto proceedings by the Solicitor General," he added.            /kga
Subscribe to INQUIRER PLUS to get access to The Philippine Daily Inquirer & other 70+ titles, share up to 5 gadgets, listen to the news, download as early as 4am & share articles on social media. Call 896 6000.