Sierra Madre stands up to Karding, but needs protection vs the humans it saves
MANILA, Philippines—No, Sierra Madre was not built by anyone. Like most mountain ranges, Sierra Madre had been formed tens of millions of years ago by geological activity.
The longest mountain range in the Philippines, Sierra Madre spans several provinces and regions, among them Cagayan Valley, Central Luzon and Calabarzon.
When Super Typhoon Karding (Noru) struck carrying violent winds of close to 200 kph, Sierra Madre proved itself to be "our strongest defense against typhoons," being credited with facing Karding's fury head on and weakening the strongest storm to make landfall in the Philippines this year.
But lost in the homage being paid by netizens, including the uninformed, to Sierra Madre for its role in saving Metro Manila and other parts of Luzon from Karding's Category 5 winds was the assault on Sierra Madre by mainly human activity. In the last 12 years, the mountain range had already lost 161,240 hectares of forest.
Last Sunday (Sept. 25), as Karding barreled through Luzon, Sierra Madre stood her ground and was credited with saving thousands of lives simply by being there and cushioning the blows brought by 185 to 195 kph storm winds.
Forest Foundation Philippines (FFP), an environmental group monitoring the state of Sierra Madre and other Philippine ecological sites, said the mountain range's elevation—1,266 meters above sea level—makes it an effective barrier against typhoons from the Pacific Ocean.
Sierra Madre—500 kilometers long—traverses the provinces of Cagayan, Isabela, Nueva Vizcaya, Quirino, Nueva Ecija, Aurora, Bulacan, Rizal, Laguna, and Quezon.
Araceli Mercado, chair of the Save Sierra Madre Network Alliance (SSMNA), said the mountain range is a "natural shield" as typhoons weaken as they pass through the corridor.
This was echoed by Sr. Elizabeth Carranza, TST, a member of the secretariat of the Laudato Si' Movement Pilipinas, who said that the mountain range was indeed "our backbone" as it "takes the blows, protects us from the blows of typhoons."
Vanessa Torres, a weather specialist, told the INQUIRER that Sierra Madre was one of the reasons for the weakening of Karding, explaining that the mountain range was a "rugged terrain so Karding naturally lost some strength."
SSMNA said Karding was not the first typhoon that was "stifled" by Sierra Madre, pointing to other equally destructive storms—Ompong (Mangkhut), Lawin (Haima) and Karen (Sarika)—that met their match in Sierra Madre.
Rizal Rep. Juan Fidel Felipe Nograles, author of House Bill No. 1972, which seeks the creation of the Sierra Madre Development Authority, said back in 2018, Ompong's winds fell from 220 kph to 160 kph when the storm passed Sierra Madre.
Two other storms—Lawin and Karen—also crossed Luzon in 2016 but were weakened from Category 5 to Category 3 when they slammed into Sierra Madre, SSMNA said.
But as Sierra Madre trended both on Facebook and Twitter, a nincompoop netizen, apparently a troll, tried to spread the brazen falsehood that President Ferdinand Marcos Sr. built the mountain range and thanked him for it.
The absurdly fantastic claim quickly drew disbelief on social media among other apparent trolls, who considered the claim that Marcos built Sierra Madre to be too unbelievable but nonetheless gave credit to the spirit of "Apo Lakay" for dwelling in the mountain range. Some netizens can only sigh in exasperation at the utter falsehoods.
'Her life is our life'
Carranza, who also served as chair of SSMNA, told INQUIRER.net that Sierra Madre, which literally means "mother mountain," carries life that should be protected since "her life is our life."
She said that years back, her group initiated the "Paglalakbay ng Krus ng Sierra Madre" with the theme "Save Sierra Madre, Save Million Lives," stressing the significance of the mountain range for millions of Filipinos.
This, as Sierra Madre is the source of water and electricity not only of the provinces that it traverses but also Metro Manila, which has a population of over 12 million. "The water of the Pasig River and Laguna lake also comes from Sierra Madre," she said.
Mercado told INQUIRER.net that "the role of Sierra Madre is very vital in protecting the 10 provinces—from Cagayan to Quezon—especially because the Philippines is hit by an average of 20 typhoons every year."
She said that typhoons are more dangerous now, explaining that winds and rain continue to intensify from Category 3 back then to Category 5 now. This, she said, can cause so much destruction to infrastructure, agriculture and also bring massive loss of lives.
Mercado asserted that since "we are now in the stage of a climate emergency or crisis, we cannot afford to lose Sierra Madre or else, the impact [of typhoons] could be catastrophic."
Threats persist
Carranza said "Sierra Madre wants us to take care of her." "This is not only for the government, but for all of us: We really need to protect Sierra Madre, which is now threatened," she said.
Asked about the present threats that confront the mountain range, Mercado said "it is being threatened by activities, like mining, logging (illegal and legal), land conversion, and construction of roads and dams."
She said the consequences that these activities leave behind are permanent and that if these threats will persist, "we can no longer bring back the natural state of Sierra Madre."
Based on data from the Department of Environment and Natural Resources (DENR), the mountain range had lost 161,240 hectares of its forest in only 12 years—from 1998 to 2010.
It also said that the Northern Sierra Madre Natural Park, which spans 359,486 hectares and is considered the largest protected area in the Philippines, loses an average of 1,400 hectares of forest every year.
The DENR said that this was because of continued assault on the mountain through illegal logging, slash and and burn farming, fuel-wood collection, illegal hunting, and expansion of human settlements.
FFP said despite the clear benefits that Sierra Madre provides, "its resources are continuously exploited," saying that mining and agriculture have started to negatively affect the corridor's ecosystem.
"Resource exploitation, changes in land use, infrastructure development, and political neglect have far-reaching consequences for the inhabitants of Sierra Madre," FFP said.
This, as the construction of the P12.2 billion China-financed New Centennial Water Source Kaliwa Dam Project, was seen to further worsen the environmental assault on Sierra Madre as it would permanently flood 300 hectares of forest.
The environmental group Haribon Foundation said the Kaliwa Watershed Forest Reserve was declared as a forest reserve by Proclamation No. 573. A part of the watershed was also declared as a National Park and Wildlife Sanctuary.
IPs' fight
The issue surrounding the dam, Carranza said, is not new. Together with indigenous peoples residing in Sierra Madre, her group SSMNA is also fighting the construction of a much bigger dam—Laiban.
In the last 10 years, the Dumagats had been protesting Laiban and Kaliwa dams especially as the ancestral domain clause of the Indigenous People's Rights Act of 1997 was clear on the Sierra Madre corridor being placed in their care.
The Dumagats opposed—and successfully blocked—the Laiban Dam project of the Metropolitan Waterworks and Sewerage System, but with the construction of the Kaliwa Dam being imminent, the success was shortlived.
The Kaliwa dam project, the government said, is intended to supply 600 million liters of water to Metro Manila, but the think tank Ibon Foundation said there are alternative sources of water.
Haribon Foundation, which said that the Kaliwa dam construction will destroy the corridor's biodiversity, stressed that Sierra Madre provides indispensable services vital for humans to survive, like water.
Based on a 1999 data from the DENR, 40 percent of the remaining 22 percent forest cover in the Philippines was within the mountain range, which the FFP said has rich biodiversity.
As a sanctuary to a rich ecosystem, the mountain range boasts of 68 protected areas, including national parks, watershed forest reserves, natural monuments, marine reserves, landscapes, and seascapes.
"The biological importance of the Sierra Madre corridor is due to the intact forest in its central areas, as well as its high plant diversity—with more than 3,500 recorded species," it said.
These represent roughly 45 percent of all species recorded in the Philippines, with at least 58 percent of them endemic to the corridor. Sierra Madre also contains the most species of birds in Luzon, accounting for at least 80 percent of resident breeding birds.
FFP also said that out of all the species within the mountain range, a 2001 study by the International Union for the Conservation of Nature listed 106 plant species and 28 animal species as threatened.
'Something has to be done'
Mercado said these threats pose greater risk to Sierra Madre and those living in high and lowland areas, who can experience flooding and mudslides, loss of livelihoods, lives and infrastructure, and disruption of economic activities.
"If unchecked for long, these activities may threaten millions of lives. Indigenous people dwelling in the mountains will lose their ancestral domain and eventually, their identities," FFP said.
"The dependence on Sierra Madre for irrigation means that agriculture would also be gravely affected. As more forests are cleared for industry, Sierra Madre would lose what makes it a sturdy wall, leading to flooding or drought in the provinces it touches."
Mercado said the government and all sectors should "participate, plan and implement programs that will protect, conserve and preserve Sierra Madre as habitat of biodiverse flora and fauna [and] our communities who depend their livelihoods and culture [on the corridor]."
"In the context of the climate crisis, we need to have collaborative efforts to strictly implement environmental laws and create policies that will protect our remaining natural resources," she said.
TSB
Responding to appeals for help, the Inquirer is extending its relief efforts to the families affected by Typhoon Karding. Cash donations may be deposited in the Inquirer Foundation Corp. Banco De Oro (BDO) Current Account No.: 007960018860 and through Maya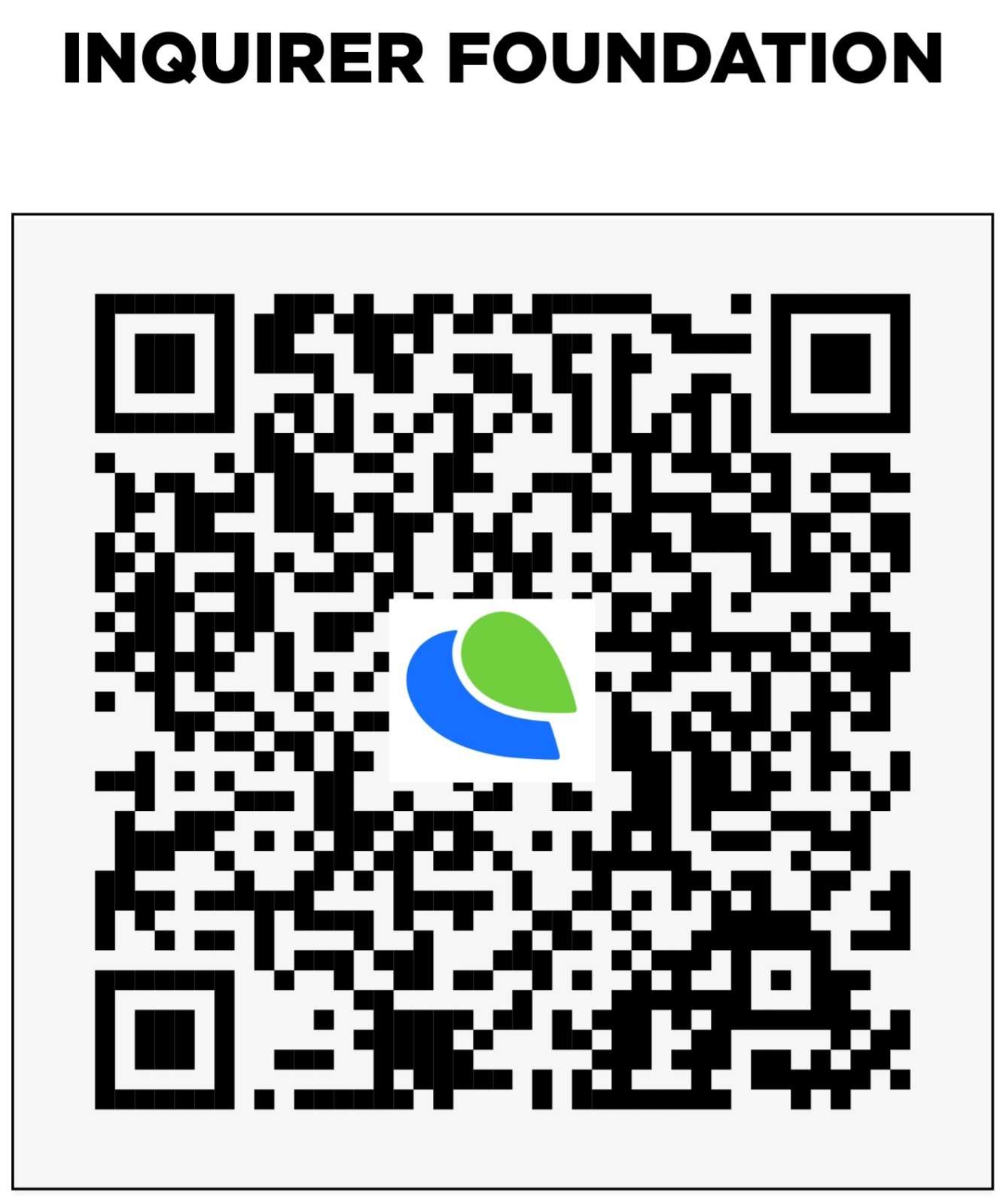 Subscribe to INQUIRER PLUS to get access to The Philippine Daily Inquirer & other 70+ titles, share up to 5 gadgets, listen to the news, download as early as 4am & share articles on social media. Call 896 6000.