Six months after Typhoon Odette's onslaught, dengue cases plague residents
MANILA, Philippines — Humanitarian organizations are seeking assistance for several areas hit by Typhoon Odette last December, as dengue infections have risen among survivors.
Anti-poverty non-government organization Oxfam Philippines said in a statement on Friday that it hopes the incoming administration will help rebuild the communities ravaged by Odette, as areas like Central Visayas have recorded a spike in dengue cases.
Last May 20, Cebu City Health Department chief Dr. Jeffrey Ibones said that the increase in dengue infections may have been due to stagnated water left behind by Odette and Tropical Depression Agaton last April — weather disturbances that caused heavy rains in the area.
"We hope the newly elected chief executives could continue efforts in helping households and communities affected by Super typhoon Odette as there are still so many things that need to be done almost 6 months since the typhoon devastated the Philippines," Oxfam Pilipinas Country Director Lot Felizco said.
"Reports showed rising numbers of dengue cases in typhoon-affected areas in Visayas and Mindanao while there are also not enough health workers tending to COVID-19 response and other essential health services," she added.
According to Oxfam, the observation of Cebu Health Office confirms the report from the United Nations Office for the Coordination of Humanitarian Affairs (OCHA) dated May 26, which also said that dengue cases rose in Southern Leyte and Caraga.
Oxfam said reports shared with them also showed a 287 percent increase in dengue cases within the Caraga Region — another area battered by Odette.
"Local health officials have warned earlier this year that Super typhoon Odette could trigger a rise in dengue infections as flooded areas become breeding grounds of mosquitos," Felizco said.
"And that's what we are seeing now. In Caraga, we're seeing a steep rise in dengue cases in Surigao and Dinagat Islands, which are also among the most affected by Super typhoon Odette," she added.
CARE's Integrated Risk Management Director Celso Dulce noted that while Odette is not as strong as Super Typhoon Yolanda, the former also displaced many people from their homes and communities.
"As a Category 5 tropical cyclone, Super typhoon Odette's destruction really affected a large population — 12 million people in 10 regions in the country. While the death toll is fortunately not as high as Super typhoon Haiyan's in 2013, it deeply affected the livelihood and living conditions of survivors," Dulce said.
Last February, the damage to agriculture and infrastructure brought by Typhoon Odette was estimated to be worth P47 billion, with over 407 lives lost after it barreled through the northern parts of Mindanao, southern parts of Visayas, and Palawan.
READ: Typhoon Odette death toll climbs to 407 as of Jan. 1 – NDRRMC 
While the administration and other organizations have released funds to assist the survivors, several organizations deem it not sufficient to rebuild all communities stricken by Odette.
Despite all the efforts poured in by Oxfam Pilipinas and CARE Philippines through the help of the European Union Humanitarian Aid (EU Aid) both groups believe more help is needed.
"Despite such efforts, CARE Philippines said more assistance is needed in remote areas as survivors have received little or no support due to geographical and humanitarian barriers. This makes it even harder to recover from the multiple impacts of the super typhoon," Oxfam said.
"Six months since the typhoon devastated parts of the Philippines and almost 7,000 people are still displaced in Regions VI, VII, VIII, MIMAROPA, and Caraga, according to UN OCHA. Majority of them are in evacuation centers and around 650 are staying with relatives or friends in nearby villages," it added.
RELATED STORY:
Odette: Impact on PH described as 'catastrophic' 
EDV
/abc
Subscribe to our daily newsletter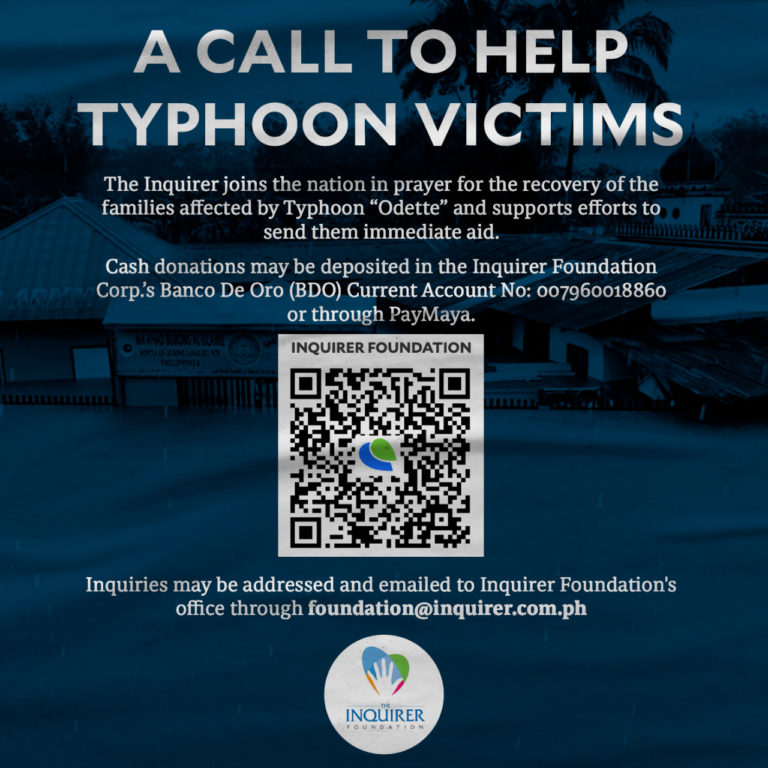 Subscribe to INQUIRER PLUS to get access to The Philippine Daily Inquirer & other 70+ titles, share up to 5 gadgets, listen to the news, download as early as 4am & share articles on social media. Call 896 6000.