Metro Manila mayors release P100M aid to areas hit hard by 'Odette'
MANILA, Philippines — All National Capital Region mayors have agreed to allot an aggregate amount of P100 million in aid for victims in areas ravaged by Typhoon Odette, the Metropolitan Manila Development Authority (MMDA) announced on Monday.
The Metro Manila Council, through a resolution, agreed to release the fund from the savings of the MMDA to extend assistance to the affected areas.
MMDA Chairman Benhur Abalos said they will prioritize the local government units with jurisdictions placed under Signal No. 4.
"This financial aid will help especially in these trying times. It's Christmas after all, a time of sharing and giving," Abalos said in a statement.
Abalos noted that the MMC decided to hand out cash instead of relief goods due to difficulty of transport. "Affected LGUs are in the best position to decide how the fund can provide for the immediate needs of their constituents. We hope this aid will somehow alleviate the plight of the typhoon victims," he pointed out.
Meanwhile, the MMDA has also deployed 62 personnel to assist in the disaster response operations in areas where Odette hit the hardest.
Odette, which is the 15th typhoon to enter the Philippine territory, left 147 people dead in Visayas alone.
EDV
Subscribe to our daily newsletter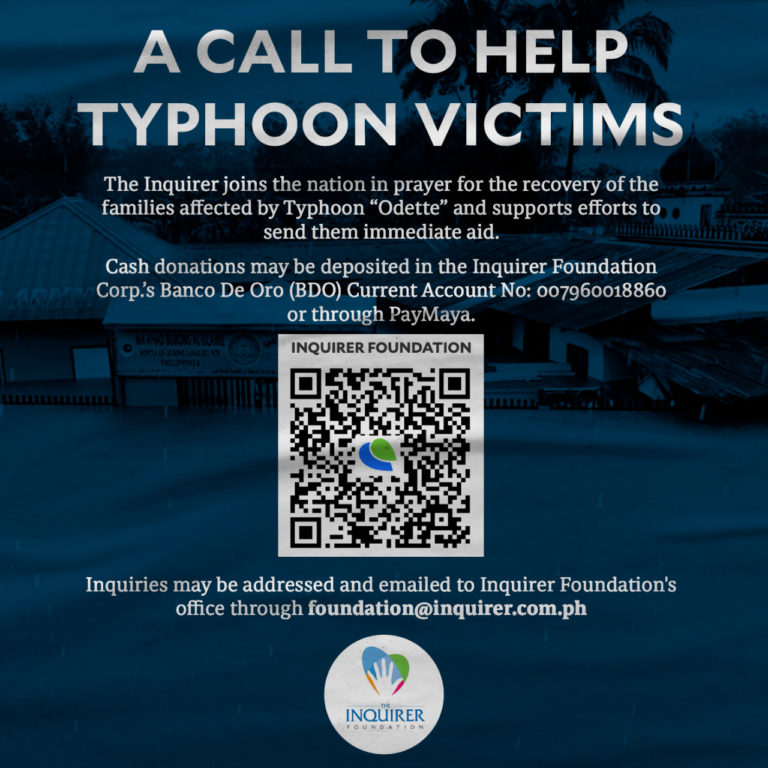 Subscribe to INQUIRER PLUS to get access to The Philippine Daily Inquirer & other 70+ titles, share up to 5 gadgets, listen to the news, download as early as 4am & share articles on social media. Call 896 6000.