Nat'l days of prayer for 'Odette' victims set for Christmas Day, December 26
MANILA, Philippines — The Catholic Bishops' Conference of the Philippines (CBCP) on Monday said the National Day of Prayer for the victims of Typhoon Odette would be held on December 25 and 26.
Bishops' conference president Caloocan Bishop Pablo Virgilio David called on dioceses nationwide to dedicate the said days to pray for the recovery of people affected by Odette, which left a trail of destruction in many parts of the country, leaving 147 persons dead in the Visayas alone.
READ: Odette death toll in the Visayas tops 100
According to David, dioceses are likewise encouraged to hold a second collection in all Masses on Christmas Day and the following day for Odette victims.
David also encouraged the dioceses to remit all church donations to the church's charity arm, Caritas Philippines, which is also in charge of planning and implementing the church's disaster response.
"Perhaps instead of spending a lot on lavish Christmas parties and exchanging gifts, we can put together whatever we can and contribute it to relief operations," David said in a Facebook post on Monday.
Caritas said at least 10 dioceses in the Visayas and Mindanao were heavily affected by Odette, with Cebu archdiocese and the dioceses of Tagbilaran, Maasin and Surigao being considered "severely damaged" by the typhoon.
Pope Francis also offered his prayers for the victims of Odette, which is the 15th typhoon to enter the Philippine territory.
RELATED STORY
Pope Francis prays for victims of Typhoon Odette
Subscribe to our daily newsletter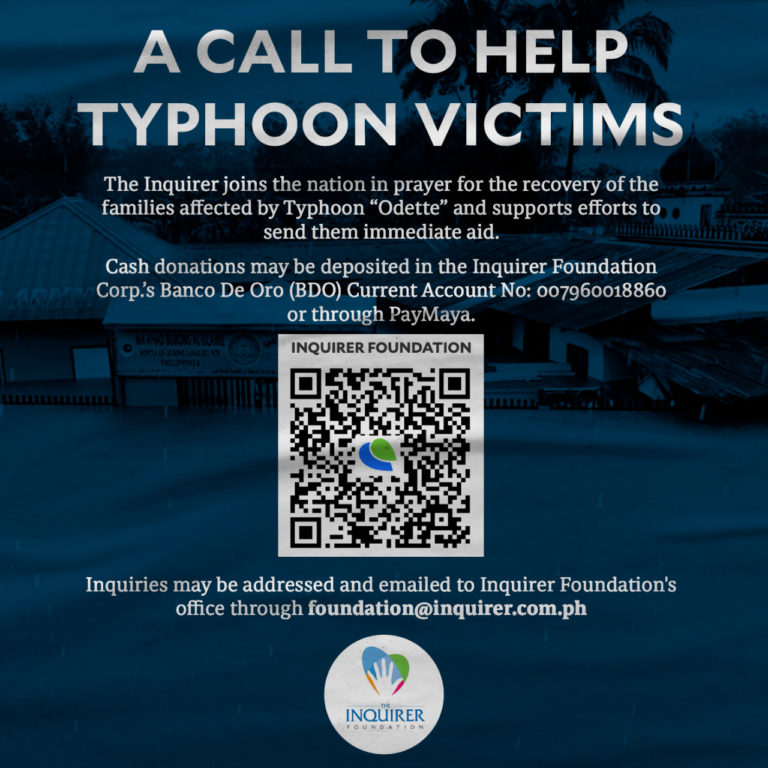 Subscribe to INQUIRER PLUS to get access to The Philippine Daily Inquirer & other 70+ titles, share up to 5 gadgets, listen to the news, download as early as 4am & share articles on social media. Call 896 6000.