Gov't extending aid to families displaced by Typhoon Odette — Palace
MANILA, Philippines — Families that were evacuated or were displaced by Typhoon Odette are now being assisted by the government on a round-the-clock basis, Malacañang assured Friday.
Quoting a report from the National Disaster Risk Reduction and Management Council (NDRRMC), acting Presidential spokesperson Karlo Nograles on Friday said 83,026 families or 332,855 individuals were pre-emptively evacuated in Western Visayas, Central Visayas, Eastern Visayas, and in the Zamboanga Peninsula.
Meanwhile, 4,989 families were displaced — 14,680 individuals inside 192 evacuation centers in Bicol Region, Western Visayas, Eastern Visayas, Northern Mindanao, and the Caraga Region.
MARITIME SAFETY ADVISORY: As of 8AM today, 17 December 2021, the Philippine Coast Guard (PCG) has monitored the following updates amid Typhoon #OdettePH:#DOTrPH🇵🇭#CoastGuardPH#MaritimeSectorWorks pic.twitter.com/bgQ7A3ZM2S

— Philippine Coast Guard (@coastguardph) December 17, 2021
"Government is assisting round the clock those affected by Typhoon Odette […] The Department of Social Welfare and Development has provided family food packs to disaster-affected families and continues to coordinate with affected local government units, to provide augmentation support and ensure that the immediate needs of our people are quickly addressed," Nograles said.
"Further, a total of 62 cities/municipalities experienced power interruption/outage.  Restoration is currently ongoing," he added.
Also, Nograles echoed the Department of Transportation's reminder that airport operations inside the Mactan Cebu Airport have been suspended until further notice.
"We reiterate our call to the public to continue to remain vigilant, stay safe and dry, and cooperate with local authorities to ensure everybody's safety," Nograles said.
Earlier, the Philippine Coast Guard said over 4,700 individuals have been stranded in Bicol Region (1,998), Western Visayas (1,357), Eastern Visayas (1,010), Central Visayas (339), and Northeastern Mindanao (339).
As of Friday noon, the Philippine Atmospheric, Geophysical, and Astronomical Services Administration (Pagasa) said Typhoon Odette was able to maintain strength as it moves closer to mainland Palawan.
Odette is now packing maximum sustained winds of 155 kilometers per hour (kph) and gustiness of 235 kph.  It is still moving west at 25 kph.
Currently, no areas are under a Tropical Cyclone Wind Signal No. 4, with Signal No. 3 being raised only over some areas in Luzon and Visayas, particularly Palawan and Iloilo.
Subscribe to our daily newsletter
Click here for more weather related news.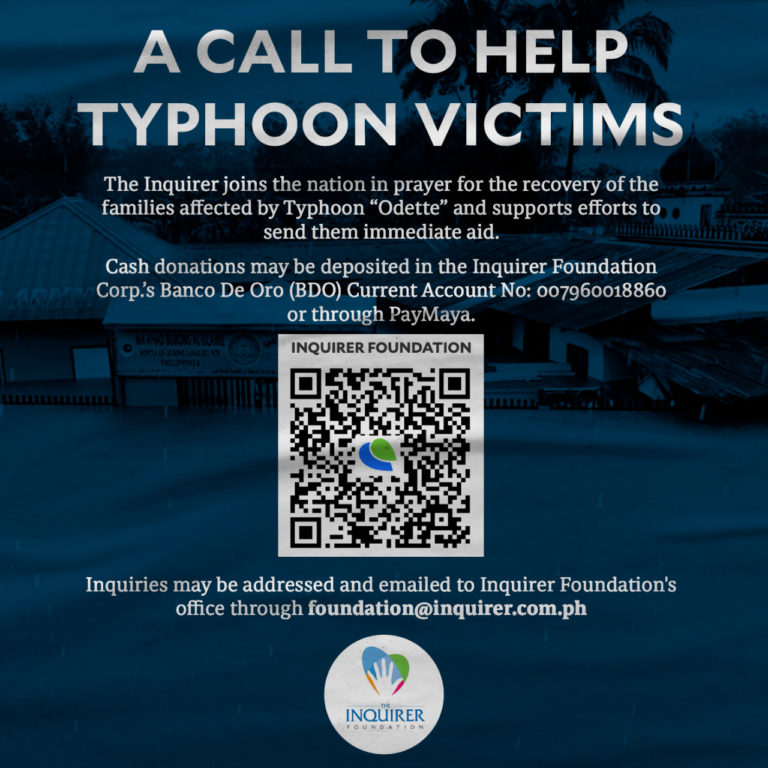 Subscribe to INQUIRER PLUS to get access to The Philippine Daily Inquirer & other 70+ titles, share up to 5 gadgets, listen to the news, download as early as 4am & share articles on social media. Call 896 6000.