DENR probes quarry ops in Rizal after massive flood in province, Marikina City
MANILA, Philippines — The Department of Environment and Natural Resources (DENR) is launching an investigation into quarry operations in Rizal after heavy flooding hit the province and Marikina City last month.
This comes as DENR's Mines and Geosciences Bureau (MGB) in Region 4A temporarily suspended at least 11 quarry and crushing plant operators within the Marikina River Basin
According to the agency, it formed four composite teams equipped with aerial mapping drones to focus on the quarry operations within the river basin, which residents blamed for the destructive floods brought by typhoon Ulysses.
Torrential rains due to Ulysses pushed the water level in the Marikina River to swell over 22 meters –higher than what it reached in 2009 because of Typhoon Ondoy, inundating Marikina City, and low-lying areas in Rizal like parts of San Mateo, Rodriguez, and Cainta.
Meanwhile, the 11 companies that MGB suspended include five which have mineral production sharing agreements (MPSAs):
Asensio-Pinzon Aggregates Corporation
San Rafael Development Corporation
Montalban Millex Aggregates Corporation
Hardrock Aggregates, Inc.
Rapid City Realty and Development Corporation
On the other hand, the remaining six companies that were ordered suspended by MGB have existing mineral processing permits:
Oxford Mines, Inc.
Viba Aggregates & Marketing
Amiterra Aggregates Corporation
Dream Rock Resources Phils., Inc.
Superior Aggregates, Inc.
ATN Holdings, Inc.
DENR said the suspended operations of the mentioned establishments  would last until the composite teams have completed their assessments.
DENR Undersecretary for Enforcement, Mining, and Muslim Affairs Jim Sampulna said that the suspensions were necessary to the investigations.
"The DENR has to reevaluate the operation of all mining companies in the area so we can find out whether they contributed to the massive flooding during the onslaught of Typhoon Ulysses," Sampulna said.
In 2017, late environmentalist and former DENR secretary Gina Lopez warned about the ill effects of deforestation and quarrying near the Marikina watershed as she believed it may result in massive floods. Lopez had explained that a watershed serves as a line of defense against the gush of water from Luzon's highlands.
Lopez's appointment as DENR chief was rejected by the Commission on Appointments.
RELATED STORIES
Damage caused by Ulysses in Marikina City estimated at P30B 
Marikina City under state of calamity due to Typhoon Ulysses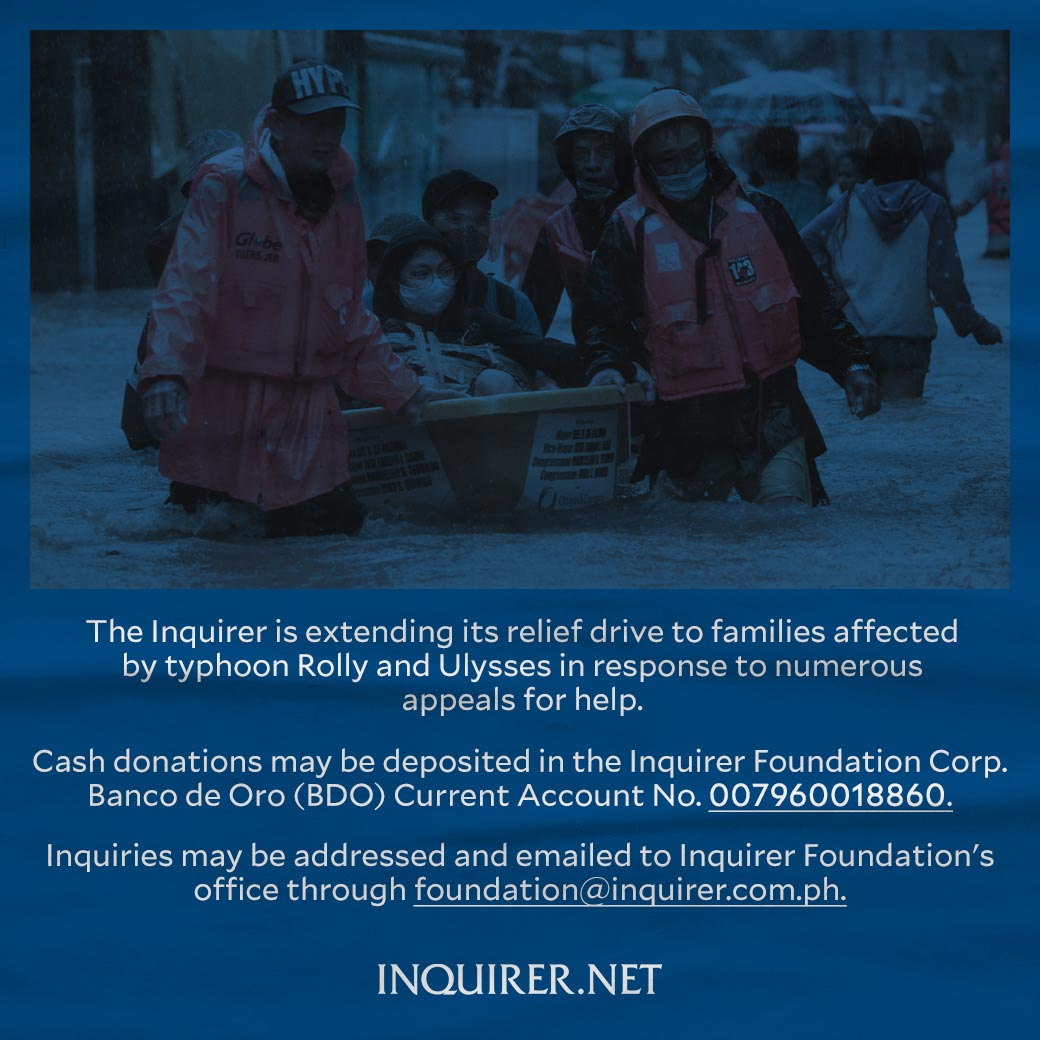 Subscribe to INQUIRER PLUS to get access to The Philippine Daily Inquirer & other 70+ titles, share up to 5 gadgets, listen to the news, download as early as 4am & share articles on social media. Call 896 6000.