Damage caused by Ulysses in Marikina City estimated at P30B
MANILA, Philippines — The Marikina government has estimated the damage wrought by Typhoon Ulysses in the city to reach P30 billion, with its after-effects still being felt economically.
In an interview with ABS-CBN News Channel on Tuesday, Mayor Marcelino Teodoro said that the deluge caused by the typhoon had affected warehouses storing certain products, including its main merchandise — shoes and bag products.
"Marikina is an urbanized city, 'yung bahay dito magkakadikit (houses here are near each other). 'Yung (The) missed economic opportunities, merchandise loss, products damaged by the typhoon would run I think up to P30 billion, since we have warehouses in the city damaged by the typhoon storing the products and merchandise or retails and other purposes," he said.
Teodoro also said that almost 40,000 houses in the city were submerged in floodwater comparable to the situation during Typhoon Ondoy in 2009.
He added that while the city government can restore basic services in communities, the economic hardship caused by Typhoon Ulysses to families can be felt for a longer period.
"You can just imagine the water as high as the second story of the house, so lahat ng gamit pati doon sa bahay nasira eh (all the materials in the house were destroyed)," said Teodoro.
"We may be able to clear the roadways, restore the power, the water, telecom, utilities, public infrastructure, but the problem really is on the individual level, the economic hardship brought about by the damages of Typhoon Ulysses," he added.
While the flooding has already subsided, many of the houses in the city are still "buried" in mud, according to the mayor.
"If you will only see the actual condition of our communities, there is really nothing to assess but you will see houses buried in mud, knee-deep mud and people cannot access their homes," he said.
EDV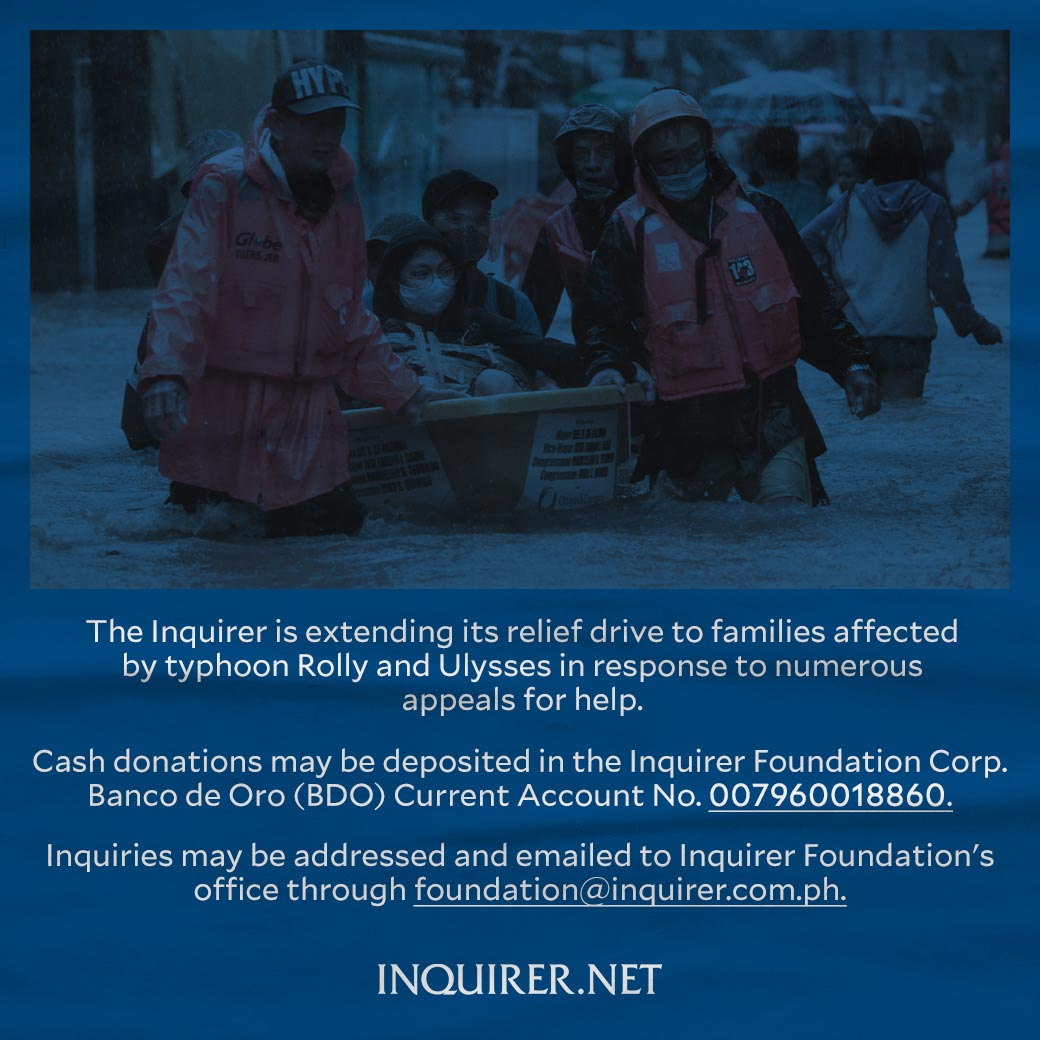 Subscribe to INQUIRER PLUS to get access to The Philippine Daily Inquirer & other 70+ titles, share up to 5 gadgets, listen to the news, download as early as 4am & share articles on social media. Call 896 6000.