AFP on Robredo rescue efforts: No request, SOS made by VP
MANILA, Philippines—There was no top level coordination from the Armed Forces of the Philippines (AFP) with Vice President Leni Robredo during the onslaught of Typhoon Ulysses because the Vice President made no request or distress call that needed approval of the AFP leadership.
Maj. Gen. Edgard Arevalo, AFP spokesperson, issued this statement on Wednesday (Nov. 18) to clarify that the military had no official role in Robredo's rescue efforts.
The statement came after Malacanang described the Vice President's facilitating of rescue requests in typhoon-stricken areas as usurpation of presidential powers and President Rodrigo Duterte lashed at his vice president for supposedly competing with him in bringing aid to typhoon survivors.
In his statement, Arevalo said the AFP General Headquarters (AFP GHQ) received "no requests or information of distress calls" from the "Honorable Vice President."
"All directives to deploy disaster responders emanate" from the AFP GHQ, said Arevalo. The AFP chief of staff holds office at the AFP GHQ, the military's main headquarters in Camp Aguinaldo.
His statement said that "be that as it may" that "if ever" the Vice President coordinated with "operational commanders" as her "contacts on the ground," as Robredo said in her tweet, these commanders "will render appropriate actions as circumscribed in the orders" of the President, secretary of defense and AFP chief who would "provide the needed assistance—with the information coming from the VP."
Duterte falsely claimed in his late night televised speech on Tuesday that Robredo issued orders to the military for rescue operations.
"You know those military officers, they won't believe. you," said Duterte in Filipino, addressing himself to Robredo. "Because they are right—you are not in the line of authority. You don't have…In times of emergency, I and the military alone," he added.
On Wednesday, Robredo said she was merely passing on distress calls to "whoever was on the ground," including police, military and other government officials at the height of Cagayan Valley flooding.
"The claim that I have been giving orders to the military, that is wrong," she told reporters.
TSB
Click here for more weather related news.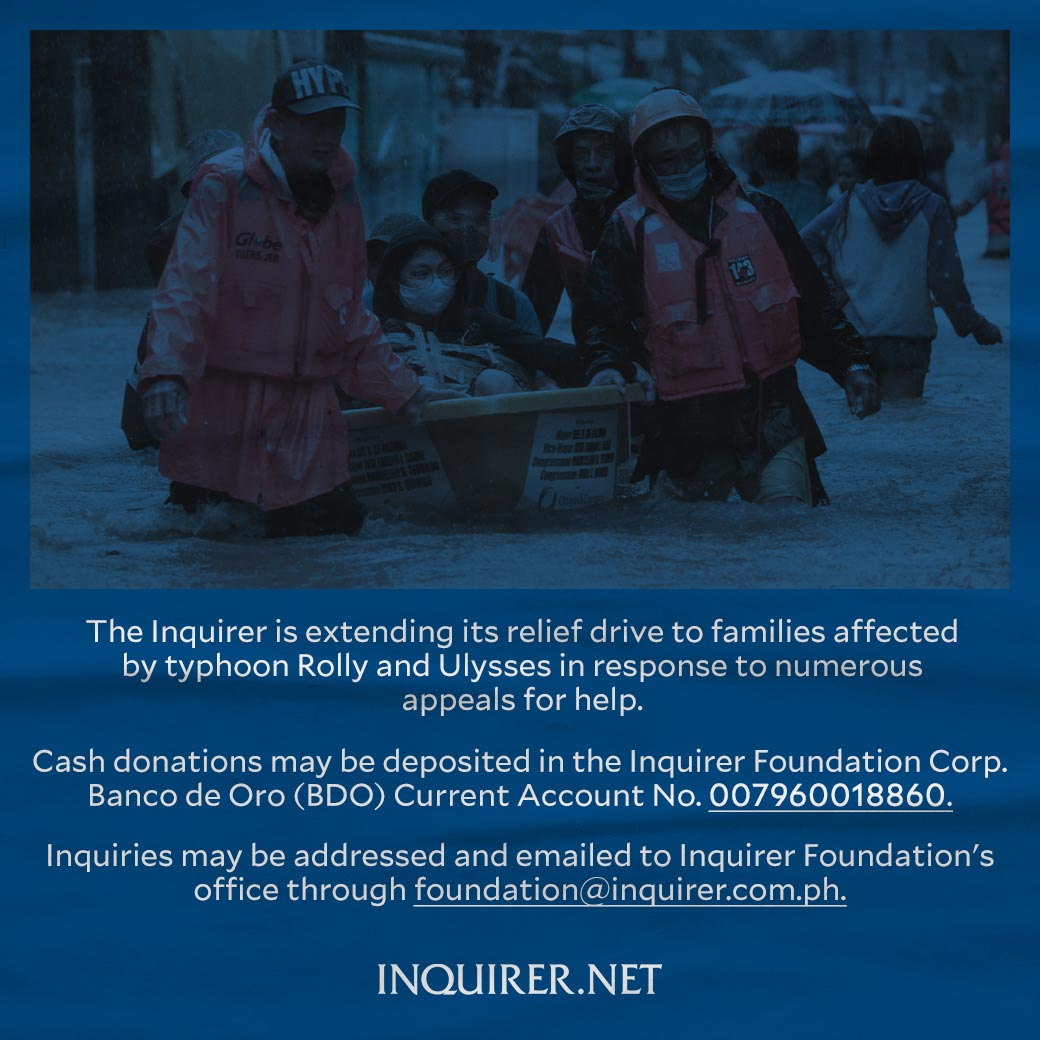 Subscribe to INQUIRER PLUS to get access to The Philippine Daily Inquirer & other 70+ titles, share up to 5 gadgets, listen to the news, download as early as 4am & share articles on social media. Call 896 6000.