Student group wants academic freeze until floods clear, internet fixed
MANILA, Philippines — A students' group has demanded the government to place an academic freeze over the whole country until problems caused by the recent weather disturbances — bringing flooding and damaged internet infrastructure — have been resolved.
In a statement on Monday, the Samahan ng Progresibong Kabataan (Spark) laid out several conditions that the government must settle before requiring classes again, whether by distance learning or blended learning.
If these conditions are not yet met, then classes should still be suspended.
"In light of recent events, the question of what to do with the current semester has begun making rounds among student bodies in many schools and universities," Spark spokesperson John Lazaro said.
"As such, we […] join students across the country in demanding a national academic break until the following conditions have been met," he added.
According to Spark, no classes should be held until these conditions are complied with:
flood waters in areas affected have subsided
telecom and power infrastructure ravaged by the typhoons have been repaired
students and their families have fully recovered from the multitude of disasters
There are several areas that have initiated suspension of classes without orders from the national government, like Marikina City, which earlier declared a one-month suspension of classes.
Some schools and universities have also decided to suspend classes, but these may last for just a week — a timeframe that students believe is not enough to address all concerns brought by the typhoons.
While the most recent cyclone — Typhoon Ulysses — have brought widespread destruction and floods over Marikina, parts of Rizal, and Cagayan Valley, there are other calamities that has struck the country beforehand.
From just October 11 to November 12 — or in a month's length — eight cyclones have already entered the Philippine area of responsibility (PAR).
These are Nika, Ofel, Pepito, Quinta, Rolly, Siony, Tonyo, Ulysses.  All have made landfall in parts of the country except for Nika, which hovered above western waters.
Super Typhoon Rolly in particular was destructive: the world's strongest cyclone for 2020 hit Bicol Region at peak intensity, toppling coastal communities in Camarines Sur and Catanduanes while sending lahar from Mayon Volcano to nearby towns in Albay.
Prior to that, Bicol was already grazed by Typhoon Quinta, which moved toward Southern Luzon waters.
Before Cagayan Valley was hit by historic-level flooding after Ulysses passed by, dams situated in the province were already overflowing due to Typhoon Pepito, which moved near Isabela province.
But aside from these calamities, Spark also scored the government for failing to respond quickly and properly, claiming that these predicament stresses the need for an academic break.
"Yet it seems the biggest disaster is the government, with its immense talent of magnifying every single hardship ordinary Filipinos face […] Their responses for the tragedies that followed reeked of neglect," Lazaro said.
"What we need, instead, is an academic break that covers all Filipino students. For the sake of lessening the suffering of ordinary people and youth, let them breathe. This government has taken away, with their indifference and inaction, so much from us," he noted.
Spark has already called for an academic freeze in the past, but it was intended for the COVID-19 pandemic.  According to the group, the government should have foregone with the current school year to allow families to recover economically, as the health crisis has taken a toll on jobs of Filipinos.
The school year for the secondary education opened last October 5.
JPV
Subscribe to our daily newsletter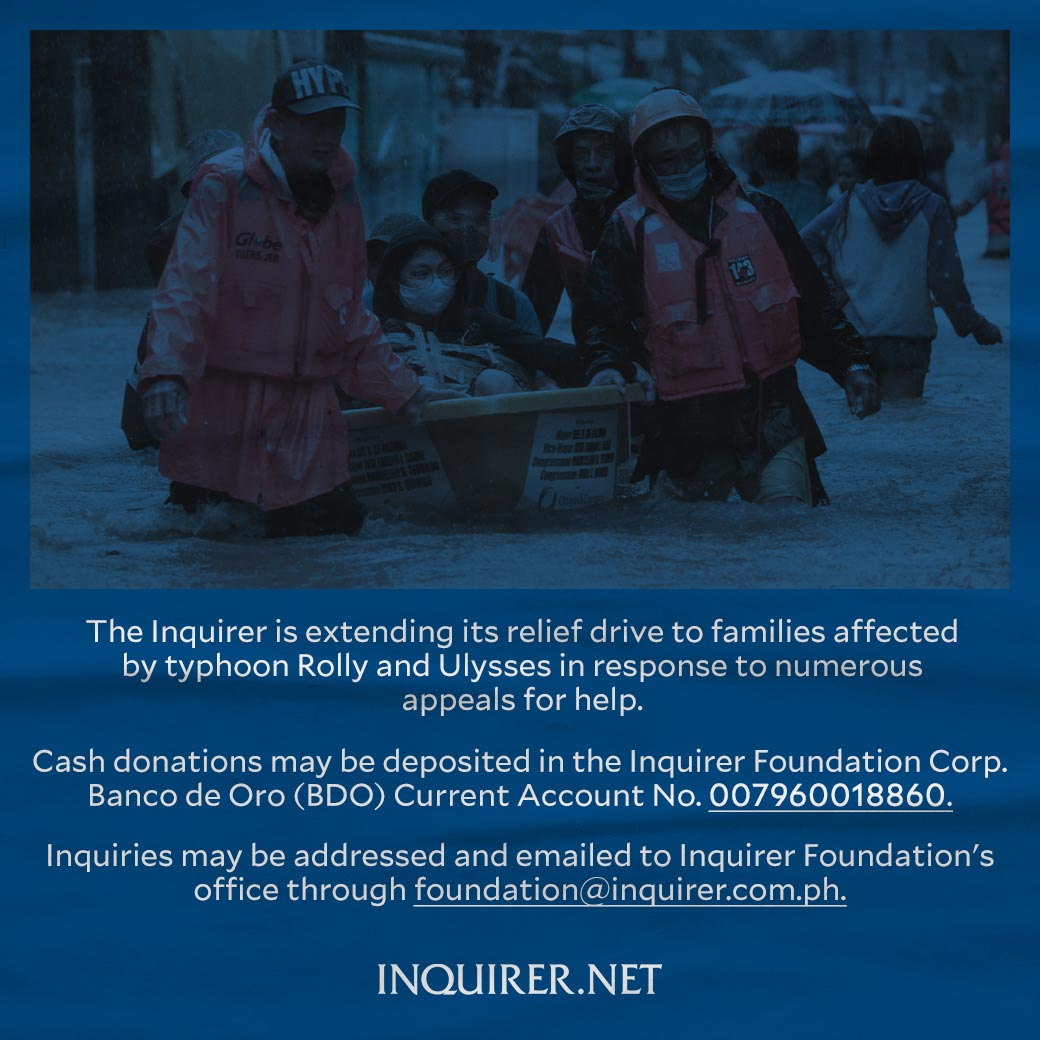 Subscribe to INQUIRER PLUS to get access to The Philippine Daily Inquirer & other 70+ titles, share up to 5 gadgets, listen to the news, download as early as 4am & share articles on social media. Call 896 6000.