PNP to 'maximize' deployment to respond in preparation for 'Rolly'
MANILA, Philippines — Philippine National Police (PNP) chief General Camilo Cascolan on Friday said the PNP will maximize the deployment of its troops in areas that will be affected by typhoon Rolly (international name Goni), which may intensify into a supertyphoon.
In an ambush interview with reporters at Camp Crame, Cascolan said police officers will be deployed in areas of concern, particularly in Quezon province, where the typhoon is expected to hit.
"Well, we will maximize. If there are 2,000 going around in Laguna or having their beat patrols siguro maximize natin sa 4,000. Kumpletuhin dapat para mabilis ang responde at maraming tao po ang matutulungan natin kaagad," Cascolan said after a Padyakabuhayan event at the PNP headquarters in Quezon City, discussing the police deployment in preparation for the potential supertyphoon.
(If there are 2,000 going around in Laguna or having beat patrols, maybe we can maximize it to 4,000. We will complete this so that our response will be swift and that we will help more people immediately.)
Meteorologists from the nation's weather bureau earlier revealed that the typhoon is still far from the country's landmass but it still has enough time to further intensify before making landfall.
Based on the latest weather bulletin, the eye of the typhoon was spotted 1,100 kilometers east of Central Luzon. Rolly is expected to go west-southwestward this Friday until Saturday night.
The weather disturbance will then turn west-northwestward as it moves over the sea off the coast of the Bicol Region toward the eastern coast of Aurora-Quezon area.
JPV
Subscribe to our daily newsletter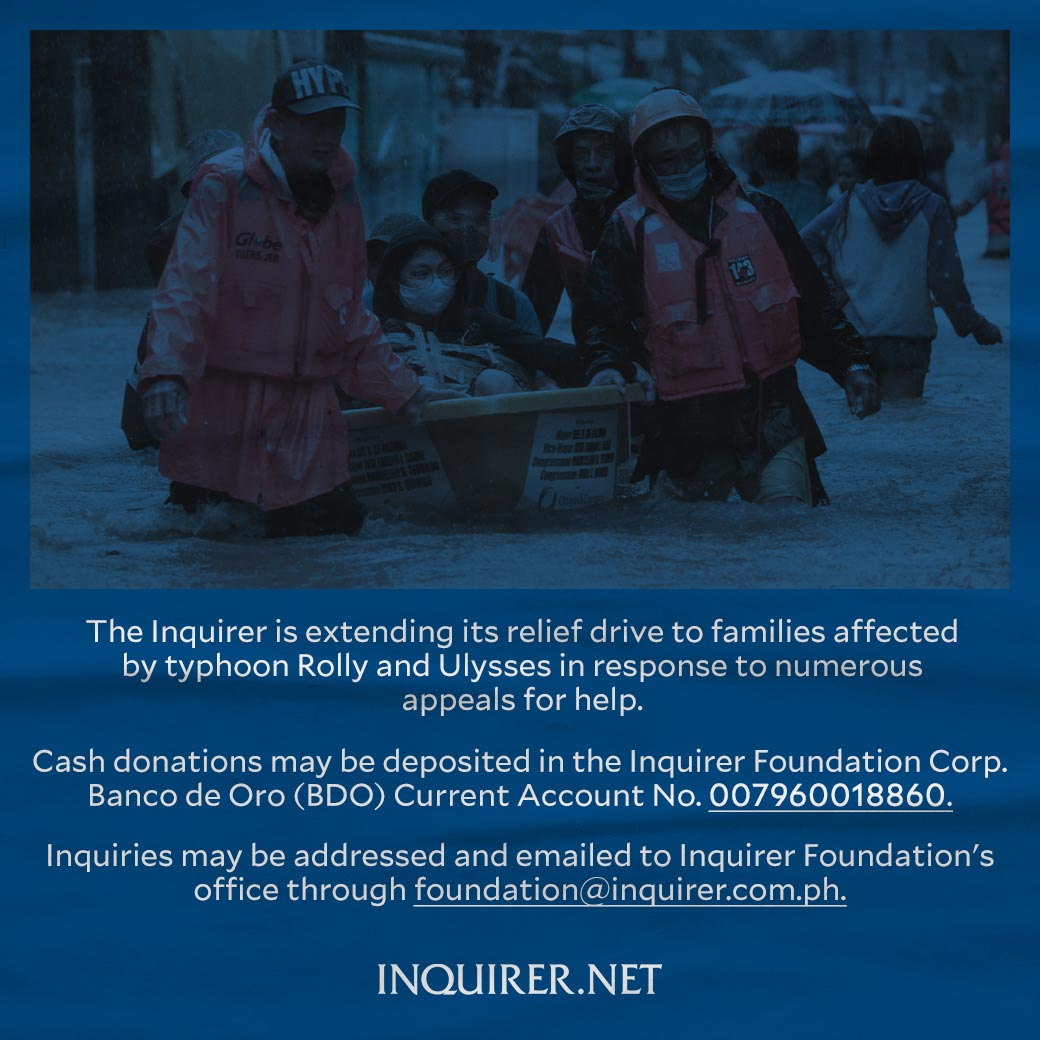 Subscribe to INQUIRER PLUS to get access to The Philippine Daily Inquirer & other 70+ titles, share up to 5 gadgets, listen to the news, download as early as 4am & share articles on social media. Call 896 6000.