Trough of 'Rolly' to bring rains in Bicol Region, parts of Visayas, Mindanao
MANILA, Philippines — The trough or extension of typhoon Rolly (international name "Goni") will bring light to moderate with at times heavy rains over Bicol Region, Visayas, Caraga, Northern Mindanao and Zamboanga Peninsula this Friday, according to the Philippine Atmospheric, Geophysical and Astronomical Services Administration (Pagasa).
As of 10 a.m., the eye of the typhoon was located 1,100 kilometers east of Central Luzon. The weather disturbance is packing maximum sustained winds of 165 kilometers per hour near the center and gustiness of up to 205 kph, and is moving westward at 15 kph.
Based on the severe weather bulletin issued by Pagasa at 11 a.m., Rolly is expected to move west-southwestward this Friday afternoon until Saturday evening. The typhoon will then turn west-northwestward as it moves over the sea off the coast of the Bicol Region towards the eastern coast of Aurora-Quezon area.
"On the forecast track, the center of the eye of 'Rolly' is likely to make landfall over the Aurora-Quezon area on Sunday evening or Monday early morning. The typhoon is forecast to continuously intensify over the Philippine Sea and is likely to make landfall at peak intensity of 175-185 kph," Pagasa said.
No locality is currently placed under tropical cyclone wind signal (TCWS), but Pagasa said TCWS No. 1 may be raised over several provinces in the Bicol Region this afternoon, "in anticipation of the arrival of strong strong breeze to near-gale conditions" due to the typhoon.
Since "Rolly" may continue to intensify prior to landfall, the highest possible TCWS that will be raised throughout its passage is TCWS No. 3 or 4 associated with destructive to very destructive typhoon-force winds.
According to Pagasa, the weather disturbance will likely bring heavy to intense rains over Northern and Central Luzon and Bicol Region, especially those areas along its track beginning Saturday or Sunday.
Tropical storm Atsani
Meanwhile, tropical storm Atsani outside the Philippine area of responsibility was last spotted 2,150 kilometers east of Mindanao.
Moving west-northwestward at 35 kph, "Atsani" has maximum sustained winds of 65 kph near the center and gustiness of up to 80 kph.
"Based on all available meteorological data, this tropical cyclone is likely to enter the PAR on Sunday or Monday. However, it is less likely to bring severe weather over any locality of the country over the next 3 days," Pagasa said.
Once it enters PAR, "Atsani" will be given the local name "Siony."
Coastal waters
Pagasa also warned that rough to very rough seas (2.8 to 4.5 m) will be experienced over the seaboards of Northern Luzon and the eastern seaboards of Central and Southern Luzon. A gale warning is in effect for these waters. Sea travel is risky over these areas, especially for mariners of small seacraft.
Moderate to rough seas (1.2 to 2.5 m), meanwhile, will be experienced over the eastern seaboards of Visayas and Mindanao and the remaining seaboards of Luzon.
Pagasa advised mariners of small seacraft to take precautionary measures when venturing out to sea, and urged inexperienced mariners to avoid navigating the sea in these conditions.
EDV
Click here for more weather related news.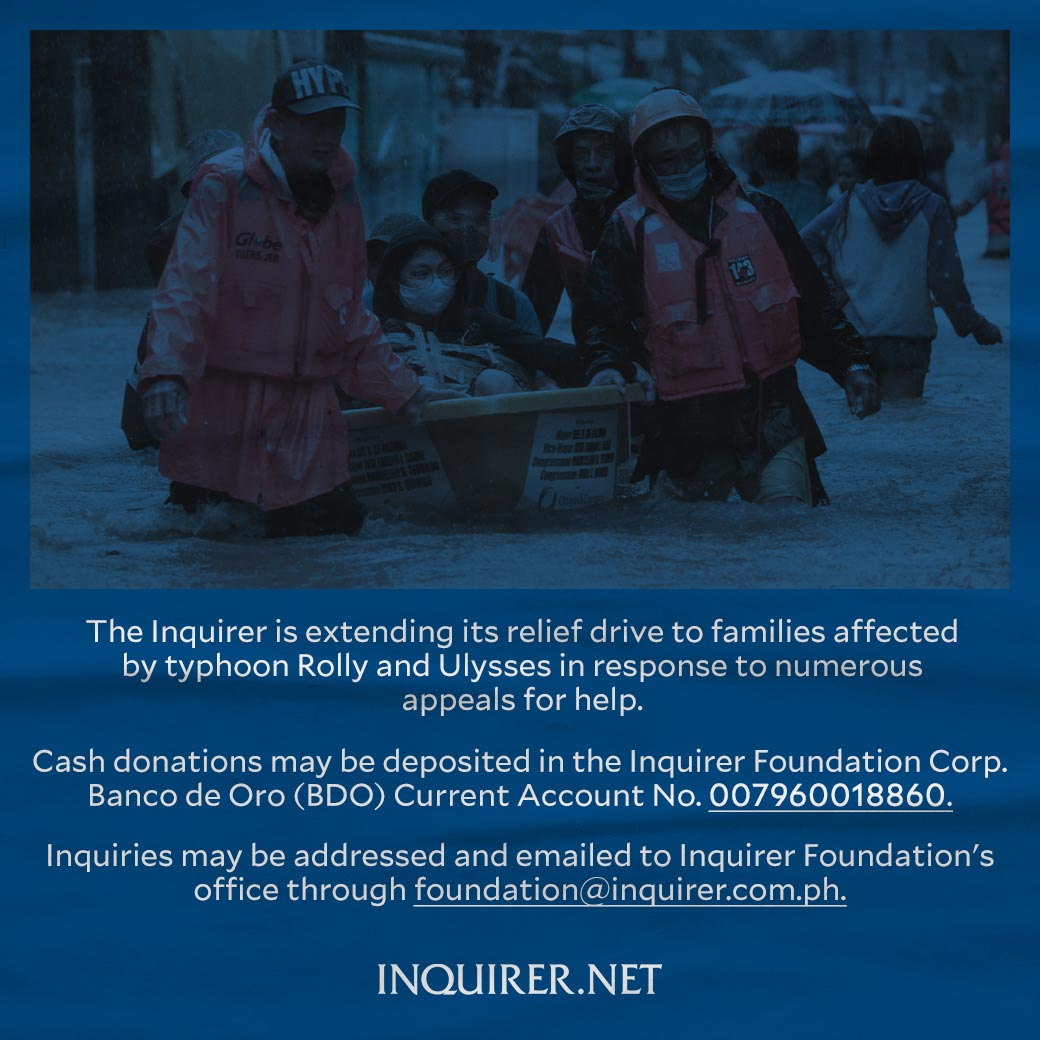 Subscribe to INQUIRER PLUS to get access to The Philippine Daily Inquirer & other 70+ titles, share up to 5 gadgets, listen to the news, download as early as 4am & share articles on social media. Call 896 6000.