Even before 'Rolly' hits PH landmass, Pagasa already monitoring next storm
MANILA, Philippines — Typhoon "Rolly" is still far from the country's landmass, but the state weather bureau is already monitoring another tropical storm that may enter the Philippine area of responsibility (PAR).
According to Pagasa's severe weather bulletin on Thursday night, the tropical depression east of Mindanao has already intensified into a tropical storm, and was given the international name "Astani".
Once it enters PAR, it would be given the local name "Siony."  Astani was last seen 2,430 kilometers of Mindanao, with maximum sustained winds of 65 kilometers per hour (kph) and gustiness of 80 kph.
It is currently moving northward at the speed of 20 kph.
Pagasa said that it may enter PAR by Sunday or Monday, although it would yet have a direct effect on the country's weather systems.
Earlier, it was reported that Typhoon Rolly now packs maximum sustained winds of 120 kilometers per hour (kph) and gusts of 150 kph, and may intensify further as it gathers strength over the Philippine Sea.
Rolly was last located 1,280 kilometers east of Central Luzon, and is now moving westward at a speed of 20 kph.
READ: US weather bureau predicts 'Rolly' may intensify into super typhoon before landfall
Rolly is expected to continuously move west until it takes a west southwestern dive starting Friday until Saturday morning, which puts it a few hundred kilometers away from the Bicol Region.
It may make landfall over Central Luzon or northern Quezon between Sunday evening or Monday morning.
READ: Slight change in Goni's predicted track puts Central Luzon, Metro Manila in crosshairs
JE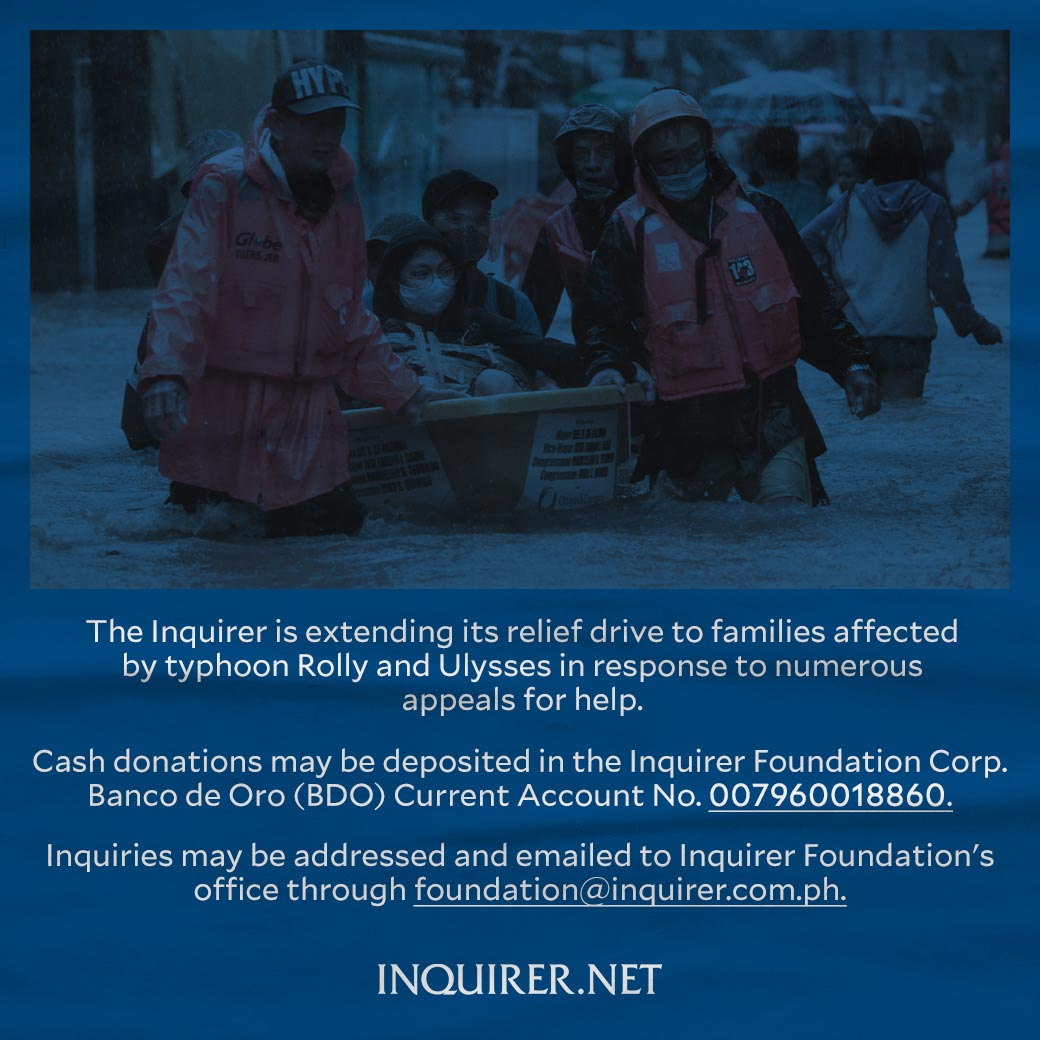 Subscribe to INQUIRER PLUS to get access to The Philippine Daily Inquirer & other 70+ titles, share up to 5 gadgets, listen to the news, download as early as 4am & share articles on social media. Call 896 6000.