Slight change in Goni's predicted track puts Central Luzon, Metro Manila in crosshairs
MANILA, Philippines — A slight change in the predicted track for Severe Tropical Storm Goni placed Central Luzon and Metro Manila in the crosshairs of the storm, the latest graph from state meteorologists showed on Thursday afternoon.
READ LATEST BULLETIN: Goni enters PAR, now called Tropical Storm Rolly 
Weather forecasts from the Philippine Atmospheric, Geophysical and Astronomical Services Administration (Pagasa) said that Goni, which would be named Rolly once it enters the Philippine area of responsibility (PAR), was last seen 1,505 kilometers east of Central Luzon.
It packs maximum sustained winds of 110 kilometers per hour (kph) and gustiness of up to 135 kph — making it on track to become a typhoon before it makes landfall or after 24 hours.
It is currently moving west at a speed of 15 kph, but it is expected to take a southwestern turn after entering the PAR Thursday night, possibly around Friday afternoon.
Goni would maintain this movement until Sunday afternoon, deviating from the initial prediction that it would make landfall over the Bicol Region.  Instead, it would take a turn towards the northwest, possibly hitting Aurora or north of Quezon Province.
After moving through Central Luzon, it would then exit the Luzon landmass through Pangasinan or the west of Central Luzon, to the West Philippine Sea.  It may leave the western border of PAR by Tuesday afternoon.
While Metro Manila is not in the direct track of the weather disturbance, the trough of Goni may hit the area and bring strong winds aside from heavy rainfall.
Pagasa clarifies though that the predictions are not absolute, and may be subject to change.
But aside from Goni, Pagasa is also monitoring another tropical depression 2,435 kilometers east of Mindanao.  As of now, it has maximum sustained winds of 55 kph and gustiness of up to 70 kph.
It is moving on a west-northwest pattern, at a speed of 10 kph.
As of now, both systems do not have any effect on the country's weather, as most parts of Luzon would even enjoy generally fair weather.  Metro Manila and Legazpi's temperatures for Friday would range from 25 to 33 degrees Celsius, while it may be around 25 to 31 degrees in Puerto Princesa and Laoag.
The same scenarios will prevail over Visayas and Mindanao, as temperatures in Cebu and Tacloban would be around 24 to 31 degrees Celsius and 25 to 32 degrees in Davao and Zamboanga
Gale warnings are still in place over the extreme northern Luzon area plus the coastal waters of Ilocos Norte and Ilocos Sur, which means that small boats are not yet allowed to operate in these areas. [ac]
Click here for more weather related news.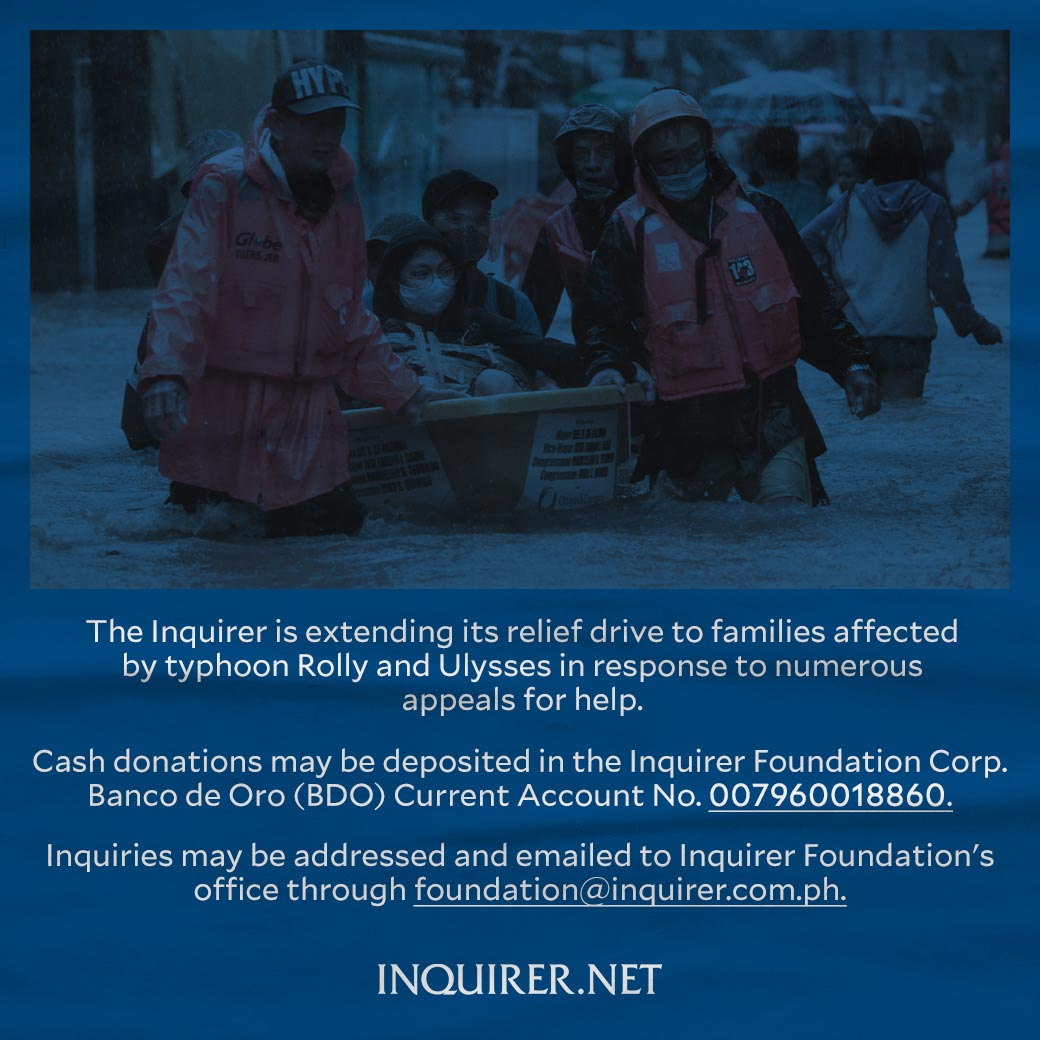 Subscribe to INQUIRER PLUS to get access to The Philippine Daily Inquirer & other 70+ titles, share up to 5 gadgets, listen to the news, download as early as 4am & share articles on social media. Call 896 6000.