Goni enters PAR, now called Severe Tropical Storm Rolly
MANILA, Philippines — Severe Tropical Storm Goni officially entered the Philippine area of responsibility (PAR) on Thursday afternoon and was given the name "Rolly."
The Philippine Atmospheric, Geophysical and Astronomical Services Administration (Pagasa) showed satellite images taken by the Himawari-1 satellite, showing Rolly well inside the PAR.
Pagasa said that severe weather bulletins would be released starting 11:00 p.m. on Thursday.
Earlier, Rolly's forecast tracks revealed that a slight change placed Central Luzon and Metro Manila along its crosshairs, as it is expected to make a southwest turn by Friday and then a northwestern tilt by Sunday.
The latest data shows that Rolly has maximum sustained winds of 110 kilometers per hour (kph) and gustiness of up to 135 kph — on track to become a typhoon before it even makes landfall. [ac]
Click here for more weather related news.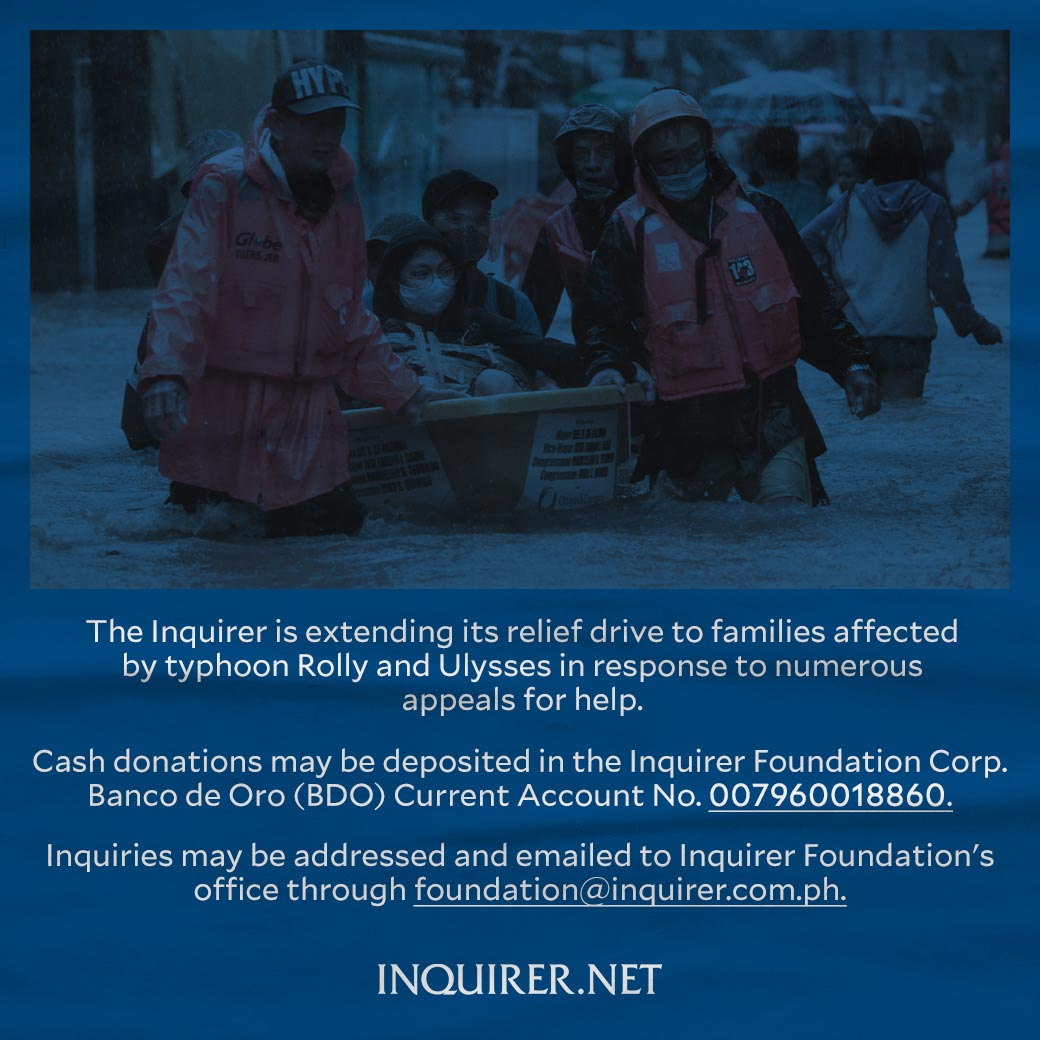 Subscribe to INQUIRER PLUS to get access to The Philippine Daily Inquirer & other 70+ titles, share up to 5 gadgets, listen to the news, download as early as 4am & share articles on social media. Call 896 6000.