Arroyo wants to revive Ro-Ro projects scrapped by Noy
Speaker Gloria Macapagal-Arroyo on Friday said she would push for the revival and expansion of the roll-on, roll-off (Ro-Ro) transport system, a project she spearheaded when she was President but was canceled by the Aquino administration.
Arroyo made the statement during her visit to Bacolod City for the 11th anniversary of the Bacolod-Silay Airport, which was built and inaugurated during her administration in 2007.
"We built many Ro-Ro ports all over the country but mostly in the Visayas and I was so sad to hear a few years ago that the administration after mine discontinued the rest of the Ro-Ro port projects," she said.
In 2003, the Arroyo administration lined up the P15-billion Greater Maritime Access (GMA) Ro-Ro project as one of its flagship programs, which sought to build 72 ports across the country.
'Strong republic'
The Ro-Ro system was part of the Arroyo administration's 919-kilometer Strong Republic Nautical Highway that was meant to connect the major islands of Luzon, Visayas and Mindanao through an integrated network of highway and vehicular ferry routes.
But the administration of Benigno Aquino III canceled 66 of the 72 Ro-Ro projects due for construction, saying these were "sources of corruption" for supposedly being overpriced and the contracts were supposedly laced with questionable terms.
Arroyo said she would convene an oversight committee in the House of Representatives on the Ro-Ro to determine the status of the country's ports and how these could be improved.
Arroyo said she was happy that the Duterte administration planned to revive the aborted GMA Ro-Ro projects.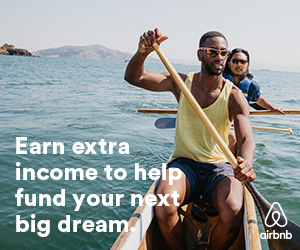 Arroyo said the Ro-Ro project was aimed at ensuring fast and economical movement of goods and people, and to boost domestic tourism and trade, having supposedly helped lower the poverty level in the country.
Impact on jobs
"When I assumed the presidency, the survey said 39 percent of all Filipinos were very poor," she said.
"I believe that the [Ro-Ro transport system] has helped a lot to lift up some of the very poor from extreme poverty, as they were able to find jobs and now have some money to buy food and other necessities," she said.
After the event in Silay, Arroyo took a Ro-Ro ferry and crossed the Guimaras Strait to Dumangas town in Iloilo province and inspected the road networks connecting the Ro-Ro system "to determine their condition and what still needs to be done to improve the system."
The Pampanga lawmaker said she would  take on "a sentimental journey" to her favorite projects, including airports and Ro-Ro ports, in the remaining months of her term in the House.
Subscribe to INQUIRER PLUS to get access to The Philippine Daily Inquirer & other 70+ titles, share up to 5 gadgets, listen to the news, download as early as 4am & share articles on social media. Call 896 6000.