Escudero: Can lawmakers extend martial law past their terms?
MANILA, Philippines — Is it legal for current lawmakers to extend martial law in Mindanao beyond their terms?
Senator Francis Escudero raised this issue on Wednesday during the joint hearing on the proposed extension of martial law, noting that the terms of House of Representative lawmakers and some senators would expire in June 2019.
"Ang termino nating lahat, magtatapos sa June 30, 2019.  Legal ba at maaari ba talaga tayong magbotohan para magbigay ng extensyon sa isang taon, samanatalang ang mga termino natin ay matatapos makalipas ang anim na buwan?" he asked.
"Hindi ba dapat, hindi na atin 'yan?  Sa susunod na kongreso kung nais nilang palawigin ito nang anim na buwan pang muli o isang taon pang muli.  Pwede naman nilang i-revoke kung gusto nila," he added.
Escudero was one of the senators who questioned administration officials pushing for another extension of military rule in the South, after two previous extensions.
Before wrapping up his statement, he again asked lawmakers present during the session if it is right for them to preempt the views of the next Congress.
"Pero dapat maging palaisipan sa Kongresong ito kung maaari ba nating gawin talaga ito, na panghimasukan ang prerogative at kapangyarihan ng susunod na Kongreso?" he asked.
For the senator, he believes that the gains recorded in Mindanao such as the maintenance of peace and order and economic growth can be duplicated without martial law.
"Binabati kong muli ang ating mga opisyal sa administrasyon, nakamit nyo ito at makakamit nyo lahat ng gagawin niyo sa Mindanao, meron man o wala ang martial law," Escudero noted.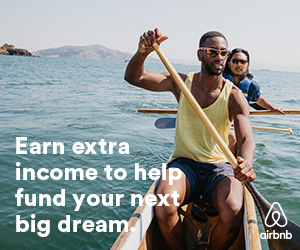 "Give credit to where credit is due, give it to yourself and not to martial law," he added.
A joint session was called to discuss the request of President Rodrigo Duterte to extend martial law in Mindanao, due to a supposed continuous rebellion in Mindanao, necessitating the need for additional power to law enforcement agencies.
READ: Duterte formally asks Senate, House to extend martial law in Mindanao
Critics have feared that the move will only promote violence and abuse from authorities.
The Commission on Human Rights said it had yet to verify any reports of abuse since martial law was imposed in Mindanao. /cbb
READ: CHR still verifying claims of rights violations in Mindanao
Subscribe to INQUIRER PLUS to get access to The Philippine Daily Inquirer & other 70+ titles, share up to 5 gadgets, listen to the news, download as early as 4am & share articles on social media. Call 896 6000.