Crime rate in metro drops by 30%
But homicide cases increase more than threefold from April 16 to May 20 this year to 91 from only 24 cases last year
Metro Manila's top cop on Friday said that the crime rate in the capital last week hit its lowest level since President Rodrigo Duterte assumed office in 2016.
But homicide cases up
Director Camilo Cascolan, head of the National Capital Region Police Office (NCRPO), touted a 29.7 percent drop in crime incidents from May 14 to 18 this year, compared to the same period in 2017.
At least 231 crime incidents were reported from May 14 to 18 this year, which was the lowest weekly volume of crime in years, the NCRPO chief said. For the same period last year, 329 crime incidents were reported.
NCRPO data, however, showed that homicide cases increased more than threefold from April 16 to May 20 this year to 91. During the same period in 2017, only 24 homicide cases were recorded.
Cascolan said the dramatic increase was because cases of "deaths under investigation" were categorized under murder in 2017. This year, he said, these cases were transferred to the homicide section.
He conceded, however, that his office could not guarantee that this was not a special case, rather than a larger trend.
Many crimes unreported
"We will wait and see over the next weeks," Cascolan said. "We'll evaluate and continue to recommend changes in police deployment, but we hope the [low crime volume] will be sustained."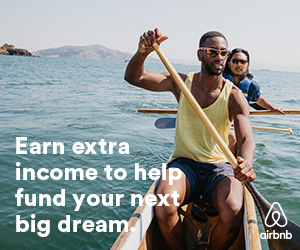 The NCRPO head also admitted that many crime incidents were left unreported.
The weekly crime average was computed by the NCRPO Regional Investigation and Detective Management Division, which records incidents among eight "focus crimes": murder, homicide, physical injuries, rape, robbery, theft, and carnapping of motor vehicles and motorcycles.
"I attribute the lower crime volume, of course, to the hard work of our policemen. They do not sleep," Cascolan said.
He also revealed on Friday that hundreds of Anti-Motorcycle-Riding Suspect (MRS) teams had been deployed to deal with the onslaught of crimes perpetrated by motorcycle-riding gunmen.
Cascolan said the Anti-MRS teams had been scattered across Caloocan City, Makati City and Pasay City, in addition to a group of Anti-MRS cops tasked with patrolling the entire capital.
Cops on motorcycles
"You will be seeing them a lot of times in dark areas, patrolling in pairs or groups of three or four," Cascolan told the Inquirer.
The cops will be on motorcycles to enable them to patrol through narrow alleys.
The NCRPO chief envisioned the Anti-MRS teams as an additional pair of eyes and ears that would guard city borders, in close coordination with local governments units (LGUs).
This would enable cities to be quickly placed on lockdown, denying motorcycle-riding suspects a chance to evade arrest, he said.
"Anti-MRS teams have actually happened long before, but you need to revive it because some motorcycles get destroyed," said Cascolan, who added that his office was asking LGUs to donate motorcycles for these teams.
Subscribe to INQUIRER PLUS to get access to The Philippine Daily Inquirer & other 70+ titles, share up to 5 gadgets, listen to the news, download as early as 4am & share articles on social media. Call 896 6000.