Missing teen turns up dead, tagged a taxi robber by cops
Ten days after they reported him missing, the family of a 19-year-old boy finally found him in a morgue in Caloocan City.
The police said that Carl Angelo Arnaiz, a freshman taking up interior design at the University of the Philippines until he dropped out, was killed in a shootout after he allegedly robbed a taxi driver on the same day he left his house in Cainta, Rizal.
But posts made on social media by his family and friends called for justice for the teenager as they expressed shock at his demise and the circumstances surrounding his death.
According to a police report dated Aug. 30, Arnaiz flagged down a taxi cab in Navotas City at 3:20 a.m. on Aug. 18. When the cab reached C-3 Road in Caloocan City, Arnaiz hit the driver, Tomas Bagcal, on the back of the head with a .38-cal. pistol and took his wallet.
The report said that Bagcal managed to ask for help from policemen but Arnaiz fired at them, leading to a shootout which left him dead.
The police recovered from the scene a backpack containing Bagcal's wallet and three plastic sachets of what was believed to be "shabu," the report added. Two packets of marijuana leaves were also found in Arnaiz's pocket.
For several days, the teenager remained unidentified and his body unclaimed at a Caloocan funeral home. It was only on Aug. 28 that the funeral parlor, after seeing photos posted on social media by Arnaiz's family who were asking for help finding him, contacted them and said they had a body of a boy who resembled the victim.
Arnaiz's mother, Eva, told police that he had dropped out of UP to deal with depression.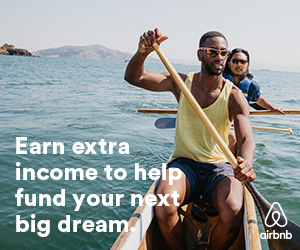 An overseas worker who flew home from Dubai upon learning of her son's disappearance, Eva said the clothes and cell phone found on Arnaiz were not his.
Investigators said Arnaiz might have been using marijuana leaves as an antidepressant.
Based on a post made on social media by his sister, Camille, Arnaiz was last seen in Anak Pawis, Cainta, Rizal in the early morning of Aug. 18. He was with a boy between 12 and 15 years old, she said.
In a TV report, the boy was identified as 14-year-old Reynaldo de Guzman. His mother, Lina, has expressed concern over his fate following the discovery of Arnaiz's body.
Subscribe to INQUIRER PLUS to get access to The Philippine Daily Inquirer & other 70+ titles, share up to 5 gadgets, listen to the news, download as early as 4am & share articles on social media. Call 896 6000.