Mayor Espinosa's killing sets back Duterte's drug war—Bayan
The death of Albuera, Leyte Mayor Rolando Espinosa while in government custody sets back the Duterte administration's war on drugs, militant group Bagong Alyansang Makabayan (Bayan) said on Monday.
Bayan secretary-general Renato Reyes Jr. said there were strong indications that the killing of Espinosa and another inmate in the Leyte Sub Provincial Jail was a "cold-blooded murder." Espinosa was the second mayor killed in President Rodrigo Duterte's "narcolist" of politicians following the death of Datu Saudi Ampatuan Mayor Samsudin Dimaukom in a police clash last month.
"The circumstances of Espinosa's death are highly questionable; from the service of the so-called arrest and search warrants at 4 am, Espinosa's alleged shoot-out with police, the presence of guns inside the jail cell, the alleged stand-off between the CIDG and jail officials and the missing CCTV footage of the incident," Reyes said in a statement.
READ: Leyte Mayor Rolando Espinosa killed in 'firefight' inside jail 
"While the involvement of the PNP seems to give the killing a cloak of legitimacy, as events are turning out, it merely highlights a most disturbing development of men in uniform involved in a premeditated rubout," he added.
Reyes called for the relief of the operatives and leadership of the Criminal Investigation and Detection Group (CIDG) Region 8 pending a "thorough and impartial" investigation of the incident, particularly alleged attempts to silence Espinosa for his knowledge of more than 200 individuals, including politicians and police officials, involved in drug trade.
"Espinosa's death weakens his testimony and favors those implicated in the list. This is one likely reason why he was killed as well as serve as a warning to his son Kerwin who is tagged as the real drug lord. The killing of Espinosa sets back the Duterte government's 'war on drugs' which up to now appears to be eliminating only the small fry," he said.
"At this point, it is necessary for the Duterte government to strongly condemn the killing of Espinosa and to act swiftly in holding accountable the perpetrators. The President himself must speak out in unequivocal terms and condemn the killing," Reyes added.
According to the incident report that reached PNP, Espinosa and one Raul Yap were killed in a predawn firefight with CIDG operatives who were serving them search warrants for firearms and illegal drugs. Police claimed that the two fought it out with them, triggering the clash. JE/rga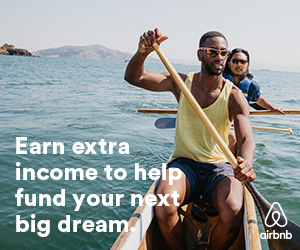 RELATED STORIES
All signs of summary killing present in Espinosa slay—solon
Espinosa slay clear case of extra-judicial killing–Lacson
RELATED VIDEO
Subscribe to INQUIRER PLUS to get access to The Philippine Daily Inquirer & other 70+ titles, share up to 5 gadgets, listen to the news, download as early as 4am & share articles on social media. Call 896 6000.