Military appeals to bets: Don't pay NPA poll fees
TAGUM CITY—The military has appealed to politicians and candidates not to give in to the so-called "permits-to-campaign fees" collected by communist rebels in Southern Mindanao in the run-up to local and national elections next May, saying the amount could be used to bolster the rebels' strength and resolve in bringing down the government.
Money the rebels could generate from politicians and candidates could reach millions of pesos, particularly in Davao and Caraga regions, where the New People's Army (NPA) is strongest, said Maj. Gen. Rafael Valencia, commander of the Army's 10th Infantry Division.
Documents recovered by soldiers during previous encounters with rebels in Davao del Sur province pointed to an elaborate collection scheme of permits-to-campaign fees targeting some local politicians and candidates, Valencia said during a media forum here on Tuesday.
"Amounts run to as low as P40,000 for municipal candidates," said Valencia, although he did not specify what elective position corresponds to what amount.
The prices for permits could go up as elections nears, he said, as they have been receiving reports about the rebels making some noise to politicians who have already filed their certificates of candidacy.
The 10th ID covers the regions of Davao and some parts of Agusan, Bukidnon and Sarangani provinces. It is closely coordinating with the Philippine National Police in ensuring the peaceful and orderly conduct of next year's polls, Valencia said.
He said his command area of responsibility (AOR) had been designated a national priority in the government's fight to crush the more than 46-year-old communist insurgency, one of Asia's longest that has killed over 40,000 people and stunted growth in the resources-rich region.
"Our AOR has a very active NPA activity due to its rich mineral and forest resources which is the source of the rebels' financial and material supply," he said.
His division is facing 14 guerrilla fronts and their support units. Nine of these operate in the gold-rich Compostela Valley. Valencia said it would be up to the politicians if they continue giving in to the rebels' demands.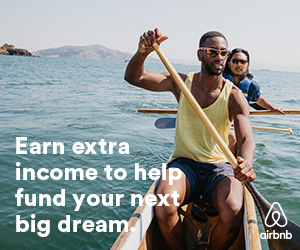 "The bigger amount candidates give to the rebels, the more damage this could cause to the government," he said, adding he has already informed politicians in Davao del Sur who were named in the NPA documents as would-be extortion victims.
During the 2013 elections, candidates for governor and Congress were asked to pay P1 million to campaign in NPA-controlled areas in Compostela Valley, Vice Gov. Manuel Zamora Jr. had said in a previous interview.
"The rate for vice governor and mayor is at P500,000," Zamora said, adding that he was able to negotiate by giving medicines and footing the P50,000 hospital bill of an NPA leader's wife, instead.
Zamora said what he gave was not a sort of permit-to-campaign fee, but just an assistance. "I give assistance to soldiers, civilians or rebels. I don't distinguish," the vice governor said.
The military's Internal Peace and Security Plan has been effective in clearing 1,134 villages in Southern Mindanao of rebels since January, with many of the remaining insurgents driven away to far-flung upland areas, Valencia said.
Since January, 79 rebels have been captured or killed in 129 encounters in 10th ID area, including 19 key leaders. Twenty-five others surrendered.
These incidents led to the recovery or surrender of 116 firearms and 120 improvised explosive devices, Valencia said.
Subscribe to INQUIRER PLUS to get access to The Philippine Daily Inquirer & other 70+ titles, share up to 5 gadgets, listen to the news, download as early as 4am & share articles on social media. Call 896 6000.