Batanes isolation spells trouble for war on drugs
BAYOMBONG, Nueva Vizcaya — The isolation that has made Batanes an idyllic tourist destination is also turning the country's northernmost province into a pick-up point for illegal drugs, according to police in the province.
The head of the provincial police force said drug traffickers were taking advantage of the sparse population in Batanes, posing a tough challenge for local authorities.
Senior Supt. Edgardo Pamittan said drug dealers had been using the province's uninhabited areas as pick-up points for illegal drugs.
"The chosen pick-up places are isolated and no one would ever suspect that drugs are being traded there. (The antidrug campaign) will be difficult [here] without tips provided by people in the know," he said.
On Aug. 31, antidrug operatives seized some P2 million worth of methamphetamine hydrochloride, popularly known as shabu, at a remote farm in Barangay San Joaquin in Basco town, the provincial capital.
Lawmen arrested Rex Mendoza, 36, truck driver of a local construction firm, who turned up at the area where the drugs were found. Police said Mendoza was there to retrieve a pouch that contained the shabu.
Also arrested were Meriluck Servillon, 31, and Jerold Fidel, 33, of Barangay San Antonio. No details of their involvement were given.
The substance was in a Ziploc plastic sheet and hidden in a grassy portion of an abandoned lot, more than a km from the nearest residential area, Pamittan said.
"We would not have known of this botched transaction if it was not tipped to us, probably after a deal had gone bad," he added.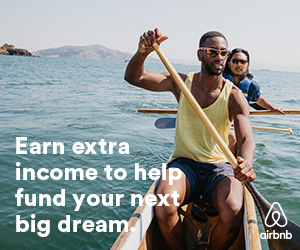 Last month, authorities dug up four packs of illegal drugs in a forested area near the foot of Mt. Iraya, also in San Joaquin. The drugs weighed 2.5 kg and were valued at P15 million.
Pamittan said police were looking into reports that a bigger shipment of shabu remained hidden in other parts of the town, which, he noted, may be the source of the drugs seized in the two operations.
"The drugs seized in these operations are of the same quality and texture, leading us to believe that they were from a bigger package," he said. Melvin Gascon, Juliet Cataluña / CB
Subscribe to INQUIRER PLUS to get access to The Philippine Daily Inquirer & other 70+ titles, share up to 5 gadgets, listen to the news, download as early as 4am & share articles on social media. Call 896 6000.