HOMETOWN SNAPSHOT
From old seat of Pangasinan gov't to museum
LINGAYEN, Pangasinan—A building that once served as the seat of power in this province will rise again, this time as a museum.
The 1,480-square meter, two-story Casa Real (Royal House), which was built in the 1800s using stone masonry and bricks, was abandoned in 2008 by the local government offices that occupied it when Typhoon "Cosme" ripped off its roof.
Casa Real was where "alcalde mayores" (provincial governors) lived and held office during the Spanish era.
Pangasinan Gov. Amado Espino Jr. said the provincial government had allocated P5 million for the initial phase of the museum project while Pangasinan Rep. Leopoldo Bataoil proposed the allocation of P30 million from next year's national budget to augment its initial funding.
Gonzalo Duque, chair of the Pangasinan Historical and Cultural Commission (PHCC), said Casa Real, which the National Historical Commission of the Philippines (NHCP) declared a national historical landmark, was a "silent witness of Pangasinan's history."
The place was once the station of Spanish soldiers and their native recruits when they fought the Katipuneros, said PHCC executive director and provincial tourism officer Maria Luisa Elduayan.
"At the end of that century, when the Americans colonized the province, it was called 'capitol' and served as the office of the governor," Elduayan said.
"After the Taft Commission organized Pangasinan as a civil province on Feb. 16, 1901, Judge William Howard Taft and his commissioners went to Lingayen and were given a grand reception at Casa Real," she said.
The seat of the provincial government was eventually transferred to what is now the capitol building, which was completed in 1918.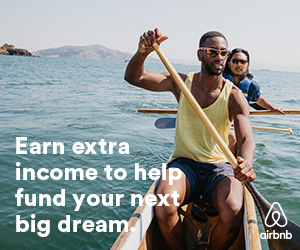 In the 1930s, Casa Real was used as an elementary school, then as a seat of what was then the Court of First Instance and, later, as offices of the municipal government.
In a resolution declaring the building a national landmark, the NHCP noted that Casa Real "is an outstanding and unique example of civil architecture from the Spanish and American colonial periods."
"The old Casa Real survived destruction during [World War II] and remains to this day a beautiful monument to the artistry, craftsmanship and ingenuity of its builders," it said.
Crisanto David, a restorer from Pampanga province who had been commissioned for the Casa Real project, said he could not say yet how long it would take for his group to finish its work. He said he had seen the building's original design and vowed to restore it faithfully.
"We cannot deviate from the original design, including its interiors. We will be supervised by the NHCP," David said.
Subscribe to INQUIRER PLUS to get access to The Philippine Daily Inquirer & other 70+ titles, share up to 5 gadgets, listen to the news, download as early as 4am & share articles on social media. Call 896 6000.