Physician Licensure Examination
Roll of Successful Examinees in the Physician Licensure Examination Held on AUGUST 23, 2014 & FF. DAYS  Released on SEPTEMBER 4, 2014
Seq. No.         N a m e
1        ABABA, MILFE  ABASOLO
2        ABALOS, CHARMAINE CLARISSE  DEQUITO
3        ABALOS, KAREN THERESE  SANTOS
4        ABARQUEZ, JAYMEE CHRISTINE  MARASIGAN
5        ABARQUEZ, PATRICK PAOLO
6        ABAS, JENNIFER  ACOSTA
7        ABASOLO, HERLYN  CERVANTES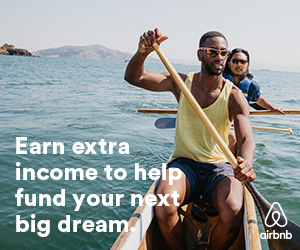 8        ABAYA, ROLAND MARTIN  BARTOLAZO
9        ABELLA, LEA FARRAH  DELOS REYES
10        ABELLA, MA KRISTINA  GARRATON
11        ABELLANA, SYLVESTER RIO  LLORONG
12        ABELLON, THERESE MARIE  BUHAY
13        ABILLAR, JZYRYL ERIKA  MENDOZA
14        ABLOLA, KARL  CANLAS
15        ABONAWAS, SAHARA  TUAZAN
16        ABRAHAM, OLIVER JOHN  ORGA
17        ABREA, JESRONNE  GALAURAO
18        ABRIL, DIANNE SHARMAINE  DY
19        ABRIL, KARISSE  SAN JUAN
20        ABRIOL SANTOS, MARK BRIAN  LETABA
21        ABSALON, MARIE ANTONIETTE  FERNANDEZ
22        ABUAN, GENEVIEVE  AGUSTIN
23        ABUAN, HAZEL SWEETZIE  MARQUEZ
24        ABUBAKAR, SITTI SOPHIA  RAMON
25        ABUEVA, JOSEPH JAY  CUA
26        ABUNAGA, ALBERT  GALICINAO
27        ACAPULCO, KATHRINA ASEANNE  CABALLERO
28        ACEBEDO, JOHN EDUARD  SY
29        ACEBU, MELGAR  DIMAANO
30        ACELAJADO, ROSELLE ANNE  MANAHAN
31        ACHACOSO, JUAN PAULO  DECLARO
32        ACOSTA, ARMON JOHN  TUMAMAO
33        ACOSTA, MA THERESA  SANTOS
34        ACOSTA, MICHAELANGELO  GARCIA
35        ACOSTA, PAOLO BENEDICTO III  SEBASTIAN
36        ADACHI, RYOTA YOSHIHIKO JR  TORRES
37        ADAJAR, ERIKA LOURDES  MERCADO
38        ADAME, GLENCON  BLANDO
39        ADORES, LILIBETH  HERMAN
40        ADTOON, JONAH  ANIÑON
41        ADUBE, KENNETH  VISDA
42        ADVINCULA, AMARANTHA ALTAIRE  FALCON
43        AGARRADO, ROWENA  GACON
44        AGAS, RYAN ANTHONY  FRANCISCO
45        AGBAYANI, CIALUJ TEZA  ALCANTARA
46        AGDAMAG, ARIANNE CLARE  CRUZ
47        AGONCILLO, ANIKA JOHANNA  GONZALES
48        AGOSTO, HILDA  VALDEZ
49        AGSALUD, DELVYÑE CHRIA  MEDENILLA
50        AGUILA, ENRIK JOHN  TORRES
Roll of Successful Examinees in the
PHYSICIAN LICENSURE EXAMINATION
Held on AUGUST 23, 2014 & FF. DAYS                     Page:  3 of  47
Released on SEPTEMBER 4, 2014
Seq. No.         N a m e
51        AGUILA, GIL CHRISTOPHER  QUIAMBAO
52        AGUILAR, DANIEL  CABACUNGAN
53        AGUILAR, JUAN RAFAEL  MARZAN
54        AGUILAR, MELODY  BADURIA
55        AGUIRRE, ARIEL LORENZO JOSE II  YUVIENCO
56        AGUIRRE, FRANCESCA PAOLA  DE GUZMAN
57        AGUNOY, MARY EUPHRASIE  BERBER
58        AGURA, ELAINE MAE  SON
59        AGURO, MARVIE  DIAZ
60        AGUSTERO, JARRED  GIBELA
61        AGUSTERO, JENO  GIBELA
62        ALABADO, PAULA JANE  VILLARUZ
63        ALACAPA, JASON  VALENZUELA
64        ALAR, FRANCIS HALLEY  ALBARADO
65        ALBARICO, JAKE ANTHONY  GUTIERREZ
66        ALBELDA, ARNALDO JR  LIMA
67        ALCACHUPAS, RHYSS CARLO  BUTON
68        ALCANTARA, MARIE ZAIDA  MATIENZO
69        ALCANTARA, MICHELLE  HERRERO
70        ALCANTARA, TESSA PAULA  DIANCO
71        ALCARAZ, CHRIS ANGELI  ORDOÑEZ
72        ALCARAZ, MARTIN JOSEPH  LOBINA
73        ALCASABAS, SHEENA MAE  MEDINA
74        ALCERA, RAIGEL KENT  CAYAS
75        ALCOS, MARICON  INGUILLO
76        ALDOVINO, CYNTHIA KRISTINA  GUICO
77        ALEGADO, ANGELICA CLARE  PEPITO
78        ALEGADO, NIÑA CARISSA  LEGASPI
79        ALEGRE, NATHANIEL  RENDON
80        ALEJANDRINO, ANDREI KROMWELL MAVE  PALMA
81        ALEJANDRO, MARIA CARISSA  ARGUELLES
82        ALESNA, SOPHIE ANNE  CANTON
83        ALFABETO, ACE ROBERT  BAÑAS
84        ALI, SITTIE AINAH  BONGCARAWAN
85        ALIADO, ANGELICA  CHAVEZ
86        ALIBUDBUD, ROWALT  CARPO
87        ALICAN, MANNUEL FELICIANO  BALDOVINO
88        ALIGAM, KATRINA JOY  GO
89        ALIH, DANAH ZORAYDALYN  BADILLA
90        ALIM, JUSTINE JOYCE  LOZANO
91        ALIMBUYUGUEN, ORLAND JOSHUA  MARQUEZ
92        ALIP, CARL ALQUENE  GAW
93        ALIÑAB, RYAN  ONG
94        ALLAG, MARZAINE  CASTILLEJO
95        ALLANIGUE, MA CHARISSA  PANAGUITON
96        ALLAS, ARIZA AVEGALE  MEJIA
97        ALMAJAR, MAXINE GEORGETTE  RAMIREZ
98        ALMALBIS, MARICEL  DELA CRUZ
99        ALMANON, CHRISTELLE ANNE  MASANGKAY
100        ALMAZAN, JOHN PATRICK  VILLANO
Roll of Successful Examinees in the
PHYSICIAN LICENSURE EXAMINATION
Held on AUGUST 23, 2014 & FF. DAYS                     Page:  4 of  47
Released on SEPTEMBER 4, 2014
Seq. No.         N a m e
101        ALMEDA, THERESE MARIE ROSE  CONCEPCION
102        ALMONARES, JON  MIJARES
103        ALOG, GLENN PAULO  PAULINO
104        ALOGON, FEJE  FULLONA
105        ALOMBRO, CYRIL IAN  AGUILAR
106        ALONTE, JORAM  DIZON
107        ALONZO, JOHN KEVIN  SAN PEDRO
108        ALOTENCIO, PERLIN  SUPE
109        ALPAÑO, JOHN GILBERT  SISON
110        ALTAREJOS, FARAH  YOUNG
111        ALTIMO, CARLITO JR  BARCELONA
112        ALVARADO, ARVIN GLEN  TIZON
113        ALVAREZ, JOY  CLARO
114        ALVAREZ, MARIA FE  YNZON
115        ALVAREZ, MARIA ROSA ELVIRA  MAJAN
116        ALVARO, KRISTINE  ISIDORO
117        ALVIAR, ARTHUR JR  SIAO
118        ALVIAR, VALERIE MAE  SIAO
119        AMANCIO, CANDY ROSS
120        AMAYA, BRYLE SIMON  LETIM
121        AMBAT, JOSE MIGUEL  JUINIO
122        AMILHASAN, SITTIE JEBRAILYN  SALAH
123        AMIN, CHARMAINE  ARMES
124        AMORES, JOHN ALDEN  CANDO
125        AMORIN, JAZZTINE  GENEROSO
126        AMOROSO, BELINDA  LEGASPI
127        AMPARO, MARRY ANNE  ORILLO
128        AMPOSTA, JAMIE YSABEL  VILLANUEVA
129        ANCHETA, JESANEL  BARTOLOME
130        ANDREY, KATRINA MAGNOLIA  URBANO
131        ANDUTAN, RAUL CARLO GUIDO  CAYABYAB
132        ANG, CHRISTIAN DANIEL  UY
133        ANG, GRETCHEN  SACAYANAN
134        ANG, KERWIN  SI
135        ANG, PAT VINCENT  LU
136        ANG, WISDOM  PILAPIL
137        ANG PING, KRISTA CLAUDINE  CARIAGA
138        ANGALA, KATHRINE BERNADETTE  SAHAGUN
139        ANGALA, KRISTOFFER TED  MILAN
140        ANGAS, AL-JAZZER  MAULANA
141        ANGELES, JOSHUA ANGELO  GELI
142        ANGELES, LEA MARIE  TAN
143        ANGELES, ROLAND REUBEN  BOLOS
144        ANGGOT, HAZEL GRACE  MILLARES
145        ANGON, CHERRIE ANN  CASESERANO
146        ANGULO, JELLIAN MARIE  DE VEYRA
147        ANIAG, ANNA DOMINIQUE  MENDOZA
148        ANIJAH-OBI, GODFREY ONUORAH  SANCHEZ
149        ANINANG, FERNANDO I  TABIGUE
150        ANOTADO, JOBEE  SALAZAR
Roll of Successful Examinees in the
PHYSICIAN LICENSURE EXAMINATION
Held on AUGUST 23, 2014 & FF. DAYS                     Page:  5 of  47
Released on SEPTEMBER 4, 2014
Seq. No.         N a m e
151        ANSAG, AMELYN ROSE  DE LA CRUZ
152        ANSHARY, NOOR-HANIFAH  MALA
153        ANTENOR, JAN MARK  TUPAS
154        ANTONINO, ANGELO JOSE  DAVID
155        ANTONIO, EDWARD ARCHIEVAL  BLANCO
156        ANURAN, GEANNAGAIL  OLAN
157        APALIN, MARIANNE FELICE  RAMAL
158        APIAG, CHERIE-LEE  AUMAN
159        APIT, SHERYLOU ANN  LAZARO
160        APLICADOR, MARIA SUELI PERREIRA  AGUILAR
161        AQUINO, ARVIN PAULO  SAGUM
162        AQUINO, CATHERINE MERYLL  CRUZ
163        AQUINO, JASMINE  HAN
164        AQUINO, ROXANNE  SORIANO
165        AQUINO, TERESE MONETTE  OBIAL
166        ARADA, MARIA NICKLE  SANCHEZ
167        ARANETA, CARLO ANTONIO  SALDAÑA
168        ARANETA, KARLA TERESA  SALDAÑA
169        ARANILLA, JESTONI  VELUYA
170        ARAOJO, MARILIE  ESUREÑA
171        ARAÑO, LIGAYA MERCEDES  BAYLON
172        ARBAS, ARVIN JONATHAN  GALAPON
173        ARCA, MARIA JOY  EDNALGAN
174        ARCE, BRYAN GEOFFREY  PALMA
175        ARCE, HANNAH  DE JESUS
176        ARCENAS, ALEXIS  JAVIER
177        ARCENAS, DANIEL  BELANGEL
178        ARCEÑO, JENISSA AMOR  DIONISIO
179        ARCINUE, CRISTINA  CABEL
180        ARELLADO, CYD  FORRO
181        ARELLANO, FRANCIS LEO  LIM
182        ARENAJO, CHARLENE KAY  NAVARRO
183        AREVALO, JANE  REVALE
184        ARGUELLES, CARMEN CHERYL  BATTAD
185        ARGUELLES, MARIA CHRISTI  PAGLINAWAN
186        ARIOLA, DANI KAY  GONZALES
187        ARNADO, MAXIMO ISIDORE  LUCERO
188        ARQUILLO, MARIA  LAGAC
189        ARREZA, JELENA LOUISE  LIMBAGA
190        ARTAJOS, GODARD  ESPIRITU
191        ARVIOLA, GRACE  CUA
192        ASETRE, GOLDA MAY  NACUA
193        ASIS, DANIEL IVAN  EBALLA
194        ASONG, MARISSE  CANGCO
195        ASTUDILLO, MARY GRACE  CUNANAN
196        ASUNCION, ALEXIS ALAN  LABRO
197        ASUNCION, CAROL FE  BALNEG
198        ASUNCION, RUTH MISHAEL  ELIASOS
199        ASUNTO, PAOLA ANGELA  QUINTO
200        ATI, AMERAH MADIHA  MACKNO
Roll of Successful Examinees in the
PHYSICIAN LICENSURE EXAMINATION
Held on AUGUST 23, 2014 & FF. DAYS                     Page:  6 of  47
Released on SEPTEMBER 4, 2014
Seq. No.         N a m e
201        AUSTRIA, BENEDICT CHRISTOPHER  ARO
202        AUSTRIA, CZARMI  AVENA
203        AVILA, CHRISTINE MAE  SUBION
204        AYA-AY, LEONARDO JR  MORALES
205        AYAAY, JESS FRANCIS  DETERA
206        BABAGAY, SUZETTE ANGELI  CRUZATA
207        BACALIAN, PHILIP GALVIN  ALBASON
208        BACENA, GEMMA GRACE  PUGUON
209        BACLAYON, JOEL  CABALLES
210        BACOLOD, MARIA CRISTINA  CANDIDO
211        BACONGA, HAZEL  SANCHEZ
212        BADAR, DARYL  RENZAL
213        BADIDLES, IRIS SOLEIL  PEREZ
214        BADILLO, NICOLO ANDREW  VALENTINO
215        BADUA, JERELLE MARTHA  BALLESTEROS
216        BAGARES, CORAL PINK  ROBLES
217        BAGASBAS, ALTA GRACIA  FERROLINO
218        BALACCUA, MARIA CHRISTINA TABITHA  PEREZ
219        BALADAD, CARMI MAE  PULIDO
220        BALAGOT, JAMILA EURIELLE ANNISSA  MISLANG
221        BALALTA, KATRINA ANNE  RUELO
222        BALANGA-AN, KRISTOFFER  TAN
223        BALANGAY, GIOVANNI  FERMIN
224        BALANTAKBO, JENICA  VILLANUEVA
225        BALAO, SYLVESTER  ATUAN
226        BALBON, EVE QUEENNIE MAY  ROMANO
227        BALBOSA, ALDWIN MARK  HALASAN
228        BALBOSA, KAREN KRIS  HALASAN
229        BALDERAMA, HYACINTH JOY  ANISTOSO
230        BALDONADO, ARMHEEL KLEIN  BERSAMIRA
231        BALDONADO, BERYL HONEYGOLD  GILLE
232        BALDONADO, LOUIE JOHN  RODILLA
233        BALICTAR, MONICA BIANCA  DELA CRUZ
234        BALISAN, OTHANIEL PHILIP  REOLA
235        BALITE, ROSE MERIN  OLERMO
236        BALLERAS, ELLA MARRI  LAZARRAGA
237        BALLESTA, HARRIS GIO  PALATAN
238        BALLESTEROS, FATIMA KATRINA  LEONARDO
239        BALLONADO, EZEKIEL  DOMINGO
240        BALMES, MAUREEN  BALMES
241        BALMORES, BOB  CARANCIO
242        BALTAZAR, JOANNA PAULINE  ALBULARIO
243        BALUNSAY, JOSHUA  ACEBUQUE
244        BANCIFRA, JENNILYN  CASTILLO
245        BANDELARIA, PAMELA BIANCA  PASCUAL
246        BANDOLON, BRYAN  PAQUIBOT
247        BANDOLON, MARIGOLD  MARAVE
248        BANGAOET, KATRINA MARIE  GOMEZ
249        BANGCOY, MARTIN LOUIE  SAGMIT
250        BANGIS, BEVERLY  CABREROS
Roll of Successful Examinees in the
PHYSICIAN LICENSURE EXAMINATION
Held on AUGUST 23, 2014 & FF. DAYS                     Page:  7 of  47
Released on SEPTEMBER 4, 2014
Seq. No.         N a m e
251        BANIQUED, LEAH  DELOS REYES
252        BANTULE, KEITH HARRY  BUYOG
253        BAOL, MICHAEL ETHAN  ESTOLLOSO
254        BAQUIRAN, MEREDITH  CALIGUIRAN
255        BARBASAN, JAN CARL  DELFIN
256        BARBON, CARLA EMILLE  DALANGIN
257        BARCELETE, RICHELLE  CARILLO
258        BARIA, JED  BANDIOLA
259        BARIUAD, IRENE KEI  NAJORRA
260        BARLOLONG, ROLDAN  FLORES
261        BARRAMEDA, LARA MEA  TAYAS
262        BARRANDA, KRYSTILL JOY  BENIGA
263        BARRAQUIO, ANNE  LERPIDO
264        BARRIENTOS, JORDANNE MARIE  VAMENTA
265        BARROZO, HAZEL GAILE  TOLENTINO
266        BARTOLOME, FRENIE VANGIELYN  ABES
267        BASACA, DIANE IRIS  PAJARILLO
268        BASAR, BIANCA CRISHELLE  ANDRES
269        BASCARA, NERISSA  MANALASTAS
270        BASCO, ARRIANE MAE  PAMPOSA
271        BASER, AJQUIZAR  TAN
272        BASILAN, GLENN ERIC  BUÑO
273        BASMAYOR, EDWIN MARLON  CABRERA
274        BATACLAN, SHEILA MARIE  VASQUEZ
275        BATERNA, JAMIL JAN  ESQUILLO
276        BATTUNG, JERMAINE  PARALE
277        BAUTISTA, ANTHONY LAWRENCE  OLIVAR
278        BAUTISTA, CHARL ANDREW  PANGANIBAN
279        BAUTISTA, CLYMENE JOISE  CABUNTOCAN
280        BAUTISTA, JASON  BAYANG
281        BAUTISTA, JOSE ANTONIO  LOPEZ
282        BAUTISTA, MA WILHELMINA  CHUA
283        BAUTISTA, TRISHA CARMELLI  GONZALES
284        BAVIERA, JAMES MICHAEL  MALONZO
285        BAVIERA, SANDRA ADELENE  VILLAMORAN
286        BAYA, LIENAH MARIE  ALBARICO
287        BAYOCOT, JAYSON  DE LARA
288        BAYONETA, CANDACE RUTH  FAUSTO
289        BAÑARES, KARLA KRISTEL  ALBINO
290        BELARDO, MARK LOURENCE  BETITO
291        BELDEROL, KIM CYRIL  MEDRANO
292        BELERA, ALTEA AMOR  WATANABE
293        BELLO, LAWRENCE  TRINIDAD
294        BELLO, LEILANI  BADERE
295        BELMONTE, CARLO ALPHONSO  CUYOS
296        BELTRAN, JULIENNE KATRINA  BULAON
297        BELTRAN, MARDELYN ELENA  DE GUZMAN
298        BELTRAN, NATHALIE FAITH  SEMILLA
299        BELVIS, BRIAN FIDEL  DEL ROSARIO
300        BENDITA, JUSTIN  GUAY
Roll of Successful Examinees in the
PHYSICIAN LICENSURE EXAMINATION
Held on AUGUST 23, 2014 & FF. DAYS                     Page:  8 of  47
Released on SEPTEMBER 4, 2014
Seq. No.         N a m e
301        BENIGA, JEANETTE  LUMOGDA
302        BENJAMIN, JCEMM  CALVEZ
303        BERENGUER, JOE VINCENT  VILLAS
304        BERIONES, ROEN CHRIS  SALAZAR
305        BERMUDEZ, ANNA MAREE  JAPITANA
306        BERNABE, AVA KRISTHINE  MARCELO
307        BERNAL, RUSSELL  QUIJANO
308        BERNARDINO, LEINELLE  HALILI
309        BERNARDO, NICOLE  ARCE
310        BERON, ANDREA JOY  MALAPIRA
311        BICO, JONAS DANIEL  PINEDA
312        BIDES, JOVANNI  ASPACIO
313        BIENE, LOVELY JOY  PORRAS
314        BIGOL, JANELLA MARICE  BUGAS
315        BINOYA, SHEENA NOVA  REMOROZA
316        BIRUNG, JEFFERSON  BAUL
317        BITHAO, JOANAH  PARTIBLE
318        BLANCO, HONEY JANE  VILLEGAS
319        BLANDO, MICHELLE MARGARET  AGUSTIN
320        BLAZA, PATRICK  PAJE
321        BOCAYA, MARGARET ROSE  COMIA
322        BOCLONGAN, RAINE  MAYEGAYEG
323        BOCO, ULYSSES  SALVADOR
324        BOLO, CELESTE JOY  POBLETE
325        BOLOK, VIRALIZA JUNE  ABEJUELA
326        BONDOC, CHRISTINA JOY  LUGAY
327        BONDOC, ERWIN ABRAHAM  LULU
328        BONIAO, EMMANUEL LEE  ONG
329        BONIFACIO, CARLA YSABELLA  LUCERO
330        BOOL, KATHLEEN  ZARASPE
331        BORDA, ARIANNE  BELANDRES
332        BORDONES, MARIA CARMELA  DE LA CRUZ
333        BORROMEO, JASPER  ATILLO
334        BOZON, CARLA MARIE  ONGLENGCO
335        BRANDEZ, K-ANN
336        BRAZAL, JOSEPH  IZON
337        BRETAÑA, BONA DEA  PICO
338        BRIGOLA, LIAA MYLA  NACPIL
339        BROSOTO, SEAN DAVID  VELASCO
340        BUAL, CYRIL JAMES  TAGUD
341        BUCAYCAY, JOANNA MARIE  ITLIONG
342        BUCU, JORA FLORENCE  MAMUYAC
343        BUDAO, CHERRY PINKY  MALATE
344        BUEMIO, DANIZE EDIKA  KATIGBAK
345        BUENA, JOANNA CATRINA  PADILLA
346        BUENO, KEVIN CHAM  AMORTIZADO
347        BUENSALIDA, RAINIER JOHN  SARMIENTO
348        BUHONG, CHERYL  DUMAY
349        BULACLAC, JULIAN PATRICK  LIMJOCO
350        BULANADI, GABRIEL  BATAC
Roll of Successful Examinees in the
PHYSICIAN LICENSURE EXAMINATION
Held on AUGUST 23, 2014 & FF. DAYS                     Page:  9 of  47
Released on SEPTEMBER 4, 2014
Seq. No.         N a m e
351        BULAONG, MARIE VERONICA  GATCHALIAN
352        BUMANGLAG, NIÑA  MEDEL
353        BUNDA, KHRISTINE ROSEMARIE  RIVERA
354        BUNQUIN, MARVIN JAY  ALVARO
355        BURDADOR, MISHELLE LOUIS  VILLAREAL
356        BURGOS, MARION ARIADNE  CARDENAS
357        BUROG, ALDRICH IVAN LOIS  DIMAANO
358        BUTON, KATRINA  UBIDO
359        BUÑAG, MARK CHESTER VICTOR  TAMAYO
360        BUÑO, BONIFACIO II  OLIQUINO
361        CAALEM, REBECCA LYNN  SOLINAP
362        CABACABA, RENSIS  ARCEÑO
363        CABAHUG, JOSE CHRISTOPHER  RODIL
364        CABANAG, GIANPAOLO  LEPITEN
365        CABANAG, MARIA CRISTINA  BAUSAS
366        CABANAG, PAULA  BAUSAS
367        CABANILLA, JENNIFER  CABIGONA
368        CABANILLA, MA CORAZON  CONCEPCION
369        CABATCHETE, XIAN  DABALOS
370        CABAÑAS, JOEL  PAR
371        CABAÑERO, CHERY LOU  MARISCAL
372        CABILAO, STEPHANIE MAE  RODRIGUEZ
373        CABILIN, REYNILEE CHRISTINE  MELGAR
374        CABRAL, ROSE KAREN  MAGBOJOS
375        CABRERA, EDRICK  VICTA
376        CABRERA, MARY GRACE JOY  BERSE
377        CABUDOY, NEIL ANGELO  SALARDA
378        CABUS, CHARLES ERWIN  AREVALO
379        CACDAC, MAYBELLE CHRIS  PABLO
380        CADAVEDO, JANE KARLA  GARCIA
381        CADUNGOG, EDGAR KRISTOPHER  LAPASARAN
382        CAGATA, CELENIA-JO  SORIA
383        CAGAYAO, BRYAN BEN  CANDOLE
384        CAINDAY, JOHN KELLY  BALBIN
385        CAJOLES, ROLAN  JAVIER
386        CALDERON, ANGELINA  BULURAN
387        CALILUNG, REGIDOR JR  PAJEL
388        CALIMAG, ADRIAN PATRICK  PATAWARAN
389        CALIMBAS, JANINE  RODULFO
390        CALIS, RACEL GUADAVILLE  DIPUTADO
391        CALISO, SIGMUND GIL  DESCALLAR
392        CALUAG, MARILET LIAN  BUENAVENTURA
393        CALUGCUG, BEA BARBARA  LABIO
394        CALUZA, AILEEN MARIE  PARDUCHO
395        CAMACLANG, MARIE LEN  ARAGON
396        CAMINERO, AMILY CONCEPCION  PANEBIO
397        CAMPANO, JORELLE MYKA  BALUYUT
398        CAMPOS, CARA ASHLEY  PULUMBARIT
399        CAMUA, MELANIE  DEL PILAR
400        CANCINO, CHRISTIAN CARLO  ALIPIO
Roll of Successful Examinees in the
PHYSICIAN LICENSURE EXAMINATION
Held on AUGUST 23, 2014 & FF. DAYS                     Page: 10 of  47
Released on SEPTEMBER 4, 2014
Seq. No.         N a m e
401        CANDA, MA KRISTINA CASSANDRA  ESGUERRA
402        CANDO, GILIW  CACANINDIN
403        CANG, SANTI REX  GAÑA
404        CANLAS, FRANCIS ADRIAN  ANGELES
405        CANLAS, IRIS  GALANG
406        CANLAS, KRISTINA  MACALINTAL
407        CANLAS, RUGIERO MIGUEL  ANCHETA
408        CANONIZADO, EXCELLE GRACE  MORALES
409        CANSECO, KRISTINE ANN  OPULENCIA
410        CANTADA, JOYCE ANGELI  MENESES
411        CANTALEJO, ANGELA CLARISSA  DEL ROSARIO
412        CAOILE, MARY CHRISTINE  PUZON
413        CAPATI, PAULA XERXES  MERCADO
414        CAPUCION, SHENA JO  ATILLO
415        CARABAÑA, MA LOURDES  HERMOSISIMA
416        CARABUENA, MA BETINA  LAYGO
417        CARAMAT, FRANCES BERNADETTE  QUINTO
418        CARANDANG, CARLA MIA  AFRICA
419        CARANDANG, RAFAEL JACOB  TONGSON
420        CARBONEL, MARTIN CARL  CORONEL
421        CARDEÑO, MARIA MICAELA  ZARRAGA
422        CARDONA, JAMEL  SANTIAGO
423        CARIÑO, RICHARD III  FLORES
424        CARIÑO, ULRICA VILIA  LAMSEN
425        CARLOS, CONRAD AVEDNEGO  REYES
426        CARO, LEAH ANTOINETTE  MAGIBA
427        CARO, NIKOLETTE JOSEPHINE  TAN
428        CAROLINO, LEI ANNE  CRUZ
429        CARRASCAL, STANLEY ROY  LO
430        CARREON, LORDAN  GONZALES
431        CARRERA, RONALD  CARRERA
432        CARTAGENA, JEMUEL  SARONG
433        CARTAJENAS, JOEY REY  BOLONGON
434        CARTAJENAS, VINCENT PAUL  MADJUS
435        CARTECIANO, GRACIELE  ENTRADA
436        CAS, KAREN  CAÑO
437        CASILANG, DALVIE  AGBAYANI
438        CASILANG, MAGIELYN  SORIO
439        CASLIB, LORENA PATRICE  FELIZARTA
440        CASTANTE, LEAH  SUBEBE
441        CASTIGADOR, MON ANGELO  GRAGASIN
442        CASTILLO, AILEEN  KU
443        CASTILLO, CASHARELLE  ABANDULA
444        CASTILLO, CHRISTA CARMELINE  DUMALAOG
445        CASTILLO, JOAN JOSEPH  SEBASTIAN
446        CASTILLO, MARIA CARMELA  PAJO
447        CASTILLONES, DESIREE  GRANA
448        CASTRO, ANNA DOMINIQUE  PY
449        CASTRO, JONATHAN AGUSTIN  ROSARIO
450        CASTRO, MARY PAULINE DENISE  UGAY
Roll of Successful Examinees in the
PHYSICIAN LICENSURE EXAMINATION
Held on AUGUST 23, 2014 & FF. DAYS                     Page: 11 of  47
Released on SEPTEMBER 4, 2014
Seq. No.         N a m e
451        CASTRO, RYAN JOSEPH  VIRREY
452        CASTROMAYOR, JOHN  ARNIBAL
453        CATANGUI, FRANCO ANTONIO  CRUZ
454        CATANGUI, MIGUEL ANTONIO  CRUZ
455        CATEDRAL, LANCE ISIDORE  GARCENILA
456        CATIBOG, ISABELLA BIANCA  DAYONDON
457        CATIGBE, MARIA GOLDA  DELOS SANTOS
458        CATINDIG, TRISTAN JEGAR JOSEF FREDERIC  PEREZ
459        CAW, HENDRICK  CHUA
460        CAYABYAB, JALICE  DISPO
461        CEBLANO, LYRA  CALONGE
462        CENIZAL, MARIA CONCEPCION  DOBLE
463        CERA, GIANELLO MIKHAIL DOMINGO  POBLETE
464        CERDA, CHRISTELL MARIE  CELINO
465        CERDEÑOLA, JAMES JR  CALANTES
466        CERENIO, RACHEL ANN  ENARSAO
467        CERVALES, KRISTINE ANNE  OVILLE
468        CERVANTES, JULIO MARTIN  BLANQUERA
469        CHAN, JOSE CARLOS  AZCARRAGA
470        CHAN, KATHERINE  GRANADOS
471        CHAN, MARVYN ALLEN  GAN
472        CHAN, MARY APRIL  BANAAG
473        CHANG, MATTHEW WAYNE  REAL
474        CHARMINO, CYNTHIA  NAIS-OD
475        CHAVES, AGATHA KRYSTIE  GAWARAN
476        CHEN, FRANCIS GIDEON  CORPUS
477        CHENG, JENNIFER  MANLUTAC
478        CHENG, MARY GRACE  ORANTE
479        CHENG, MATILDE MELANIE  NG
480        CHIA, CARA LYNN MARIE  NIDEA
481        CHING, APRIL LOVE  BRUTAS
482        CHING, CHERYL MAY  CHAN
483        CHING, MARIA ELIZABETH  CAPUNO
484        CHIU, JENNIFER MARY JOY  VILLAHERMOSA
485        CHOA, JACQUELINE  YU
486        CHOMENWEY, JEFFERSON RICHMOND  GANGGANGAN
487        CHU, LOVELY MAILA  PONCE
488        CHUA, ANNA LYN  NG
489        CHUA, CHARMAINE KIRSTIE  DE GUZMAN
490        CHUA, CHRISCELLE  LUZANO
491        CHUA, JARED TRENT MATTHEW  LIM
492        CHUA, JOY CHERYL  PE
493        CHUA, LENNIE LYNN  YAO
494        CHUA, LORAYNE ANN  LIM
495        CHUA, NICOLE CATHERINE  LUMBAO
496        CHUA, NIKITA VALERIE  CERVEZA
497        CHUA, RONALD  DOLOGUIN
498        CHY, RICHSON  ATUAN
499        CID, BERNADETTE  MONTEIRO
500        CINCO, NADINE KATHLENE  CRUZ
Roll of Successful Examinees in the
PHYSICIAN LICENSURE EXAMINATION
Held on AUGUST 23, 2014 & FF. DAYS                     Page: 12 of  47
Released on SEPTEMBER 4, 2014
Seq. No.         N a m e
501        CIRUJALES, CIARA LIZ  QUIACHON
502        CIRUNAY, DON ANGEL  GUMAPAC
503        CLARIDADES, FRANCIS JACOB  MOJICA
504        CLARION, CHARLIE  ALBERCA
505        CLEMENS, REYNALDO JR  MOLINTAS
506        CO, AIZA MONICA  ESCAME
507        CO, ANDREW STEVEN  TAN
508        CO, CHRISTIAN OLIVER  CO
509        CO, PAUL JASON  CORVERA
510        CO, SHERYL ANNE  PUA
511        COHITMINGAO, IAN JOY  QUIAO
512        COLLADO, NATHALIE GRETCHEN  ABACAN
513        COLOT, DIANE MAY  FULACHE
514        COMAINGKING, CLAIRE ANNE  PANTIL
515        COMARADANG, ASMIN  MACADUPANG
516        CONTADO, JASMINE MAE  MENDOZA
517        COO, ELISA RAE  LIM
518        CORALER, TC MAY  LIMGUANGCO
519        CORDOVA, REED AARON  ANACLETO
520        CORNEL, DOROTHY  MAJARUCON
521        CORONADO, KAREN MAE  AMILA
522        CORONEL, BEA THERESE  RIMAS
523        CORONEL, MARIEL ANNE  MEJICO
524        CORPUZ, JACKY  QUERUBIN
525        CORPUZ, LIWAYWAY HIYAS  MAMARIL
526        CORRE, EDA KRIS MARY  BOLASA
527        CORTEJOS, MA LOUANE SOPHIA  ZAPATOS
528        CORTES, RICCA ZARINA  ZAFRA
529        CORTEZ, ARIANNE  MESINA
530        CORTEZ, KRISTLE MAY  RAFOLS
531        COSTINIANO, JOSEPH BRIAN  LUMOD
532        CREENCIA, PIA CERISE  VICEDO
533        CRISMUNDO, EVA MARIE  MADELO
534        CRISOSTOMO, GELIN LORIESEL  ROSARIO
535        CRISTOBAL, CARLA DENISSE  MENDOZA
536        CRUZ, JOSE RENE BAGANI  MEDIJA
537        CRUZ, NEIL JOSEPH  CAPARAS
538        CRUZ, PAMELA JOY  ARGAMASO
539        CRUZ, REGINE HAZEL  CANCIO
540        CRUZ, RUNICA  INEFABLE
541        CRUZ, TRIXIE LORRAINE  CENDAÑA
542        CRUZADO, ROBERN ISAIAH  ASPIRIN
543        CRUZAT, DAPHNE VIEL  OXALES
544        CUAGAT, CHARISSE FAITH  ARUELO
545        CUARESMA, GEROME CEF  LEAL
546        CUARTERO, CHARISSE  GALLEGO
547        CUAÑO, CARLOS ROLANDO  GUEVARA
548        CUENCA, IRISH ANNE  TRASADAS
549        CUENTO, RINA  NATIVIDAD
550        CUETO, BRYAN ISMAEL  CABAHUG
Roll of Successful Examinees in the
PHYSICIAN LICENSURE EXAMINATION
Held on AUGUST 23, 2014 & FF. DAYS                     Page: 13 of  47
Released on SEPTEMBER 4, 2014
Seq. No.         N a m e
551        CUETO, JEERO BONIFFER  RIVERA
552        CUEVAS, JOSE FERNANDO JR  FORMOSO
553        CUIZON, ANDREW  LAURON
554        CULMINAS, EFRAIM  PACANA
555        CUNANAN, IRICEL  ABARABAR
556        CUNANAN, MARIA REINA  TEOCO
557        CUNANAN, REINALD  CRUZ
558        CUNTAPAY, JULIETA  PARAMIO
559        CUSTODIO, AGNES  LEMENCE
560        CUSTODIO, HAZEL ANGELI  DECENA
561        CUYCO, RODRIGO  GEPIGA
562        DAAN, KAREN  IGAÑA
563        DACALANIO, RIONNE DJIO  CANUEL
564        DACUMOS, JEMELEE  SAN PEDRO
565        DADGARDOUST, PARIESSA  DUQUE
566        DAEL, JESUS DOMINIC  MACAPAGAL
567        DAFILMOTO, EDELLE LOUIEFE  MOJICA
568        DAIGDIGAN, RACHEL MAE  TABUENA
569        DAJAO, MIGUEL ADONIS  ITOM
570        DAL, SHENDY  QUENOVIVA
571        DALAGAN, MARIS  CAGAYAT
572        DALANAO, JERRALIZA  GANABAN
573        DALISAY, RODULFO JR  GUSTILO
574        DALMACION, DENISE LAUREN  VERGEIRE
575        DAMASEN, DARLEEN  FONTANILLA
576        DAMASO, PATRICK STEVEN  DE LOS SANTOS
577        DANAO, JENINA LIZA  DIONG
578        DANGANAN, MARIE DOMINIQUE CEZANNE  MATEO
579        DANNUG, ARJAY  TAGUIAM
580        DANTES, MA ANGELLE LALAINE  DIOSOMITO
581        DAOS, HANNANIAH  NARCEDA
582        DAPILAN, ADRIAN  AJERO
583        DAQUIOAG, KRISTINE  LIM
584        DARAUAY, EIKEEN JOY  PINGAD
585        DAROY-PAUSAL, MELOCHIE  RUIZO
586        DAVID, JAMAICA ROSS  BELLO
587        DAVID, JOHN ALBERT  GENERILLO
588        DAVID, JONATHAN  DELFIN
589        DAVID, PAOLO  LIMJOCO
590        DAYAG, DECERIE  BACULI
591        DAYOT, STEPHANIE  DEGOLLACION
592        DAÑGUILAN, JOSE VICENTE  MERCADO
593        DE BEAUVOIR, JOSEPH  ROSARIO
594        DE GRACIA, BRYAN JAY  NANQUIL
595        DE GRACIA, KARLA  MERCADO
596        DE GUZMAN, ADRIAN JOSEPH  DE GUZMAN
597        DE GUZMAN, ALELI  YAP
598        DE GUZMAN, ANTONIO CARLO  DELA ROSA
599        DE GUZMAN, BORIS-JRUING  JOAQUIN
600        DE GUZMAN, GIORGIO VON GERRI  GUERRA
Roll of Successful Examinees in the
PHYSICIAN LICENSURE EXAMINATION
Held on AUGUST 23, 2014 & FF. DAYS                     Page: 14 of  47
Released on SEPTEMBER 4, 2014
Seq. No.         N a m e
601        DE GUZMAN, GLAIZA  SISON
602        DE GUZMAN, JEREMIE  ERAÑA
603        DE GUZMAN, KHATRINA  BACSAFRA
604        DE GUZMAN, MA BERNADETTE  ABUEG
605        DE GUZMAN, MONIQUE KRISTINE  ORDOÑA
606        DE GUZMAN, RAINA MAURICE  MAMARIL
607        DE GUZMAN, STEPHANIE HAZEL  FERNANDEZ
608        DE JESUS, JENNIFER BERNADETTE  CONWI
609        DE JESUS, JOSE MARI  AUSTRIA
610        DE JESUS, MARK JASON  FAILANO
611        DE JUAN, MARIA KATRINA IRENE  RAMIREZ
612        DE LA CRUZ, AERON PATRICK ROY  LEDESMA
613        DE LA CRUZ, ALMA CORAZON  TALOB
614        DE LA CRUZ, EDRONEL JR  BERNARDO
615        DE LA CRUZ, EMMANUEL  LANTAJO
616        DE LA PAZ, JANINE KAE  AMISOLA
617        DE LA ROSA, ACE JOSEPH  CAPISTRANO
618        DE LEMOS, EDEN JAY  IGNACIO
619        DE LEON, KRISTOFFERSON  RAZOTE
620        DE LEON, LILY ANN  MANUAL
621        DE LEON, STEPHANIE ANNE  SISON
622        DE LEON, WILMA  NANQUIL
623        DE LOS SANTOS, CEDRIC MARC  LAYLO
624        DE RIVERA, MA MARGARITA  SIVA
625        DE VERA, NICO ROMULO  ANTEOLA
626        DE VILLA, FRANCES CARMEL  TUMBAGA
627        DEATRAS, MARK CHRISTOPHER  DELOS ANGELES
628        DECLARO, RIA ANGELA  DIMAYACYAC
629        DEIPARINE, KAREN LOUISE  KANGLEON
630        DEL FIERRO, ALEXA RAE  MENDOZA
631        DEL MAR LIM, ISRAEL  ALMARIO
632        DEL ROSARIO, BHEA  TAN
633        DEL ROSARIO, MARK  MEDINA
634        DELA CRUZ, ALLAN JAKE  CABANBAN
635        DELA CRUZ, FIONNA KARISSE  VILLANUEVA
636        DELA CRUZ, HOMER WILROSS  DELOS SANTOS
637        DELA CRUZ, IVY JOAN  AMARILLA
638        DELA CRUZ, JAN DIO MIGUEL  BALIWAG
639        DELA CRUZ, JOYCE  NALUNDASAN
640        DELA CRUZ, MARIA AMANDA  JULIAN
641        DELA CRUZ, NIKKO LUGIN  BONTIA
642        DELA CRUZ, NIÑA ANGELICA  GALAURAN
643        DELA CRUZ, TARA ANGELA KRYSTEENA  OLIVEROS
644        DELA FUENTE, RALPH BRIAN  MANABAT
645        DELA GUERRA, KRISTIAN KENT  TAMAYO
646        DELA LUNA, JOBELLYN CATHERINE  REFORMA
647        DELA PAZ, MICHELLE ANN  BARROCA
648        DELA PEÑA, RONALD  AQUINO
649        DELA REA, MARIEL ANNE  CUBACUB
650        DELGADO, SAMANTHA  SAN JOSE
Roll of Successful Examinees in the
PHYSICIAN LICENSURE EXAMINATION
Held on AUGUST 23, 2014 & FF. DAYS                     Page: 15 of  47
Released on SEPTEMBER 4, 2014
Seq. No.         N a m e
651        DELICANO, RACHEL ANN  BUMALAY
652        DELLOSA, MIGUEL FRANCISCO  GAERLAN
653        DELOS ARCOS, LESLIE ANN  BONTOR
654        DELOS REYES, ANA MARGARITA  DIAZ
655        DELOS REYES, PRIAN KAE  IPAC
656        DELOS SANTOS, JOHN CHRISTOPHERSON  ABRAZALDO
657        DEMA-ALA, JOCELLE JOANNE  BALTAZAR
658        DEMEGILLO, JANETH  GARCIA
659        DEMERRE, KATHARINA KIAN  RAMIREZ
660        DEMIGILLO, JOSEMARIA  MANALANG
661        DEMOT, BERNARD  ALVAREZ
662        DERLA, LORENZ ANGELO  PEREYRAS
663        DESARNO, CARLO  SALADAGA
664        DETABALI, PATRICIA ANN  ORTEGA
665        DIAMANTE, PEARL ANGELI  BLANCAFLOR
666        DIANSUY, AILA EDZMIER  AVILES
667        DIAO, FIONA MARIE  ALCANTARA
668        DIAO-ORTIZ, CHANTAL MAE  ALCANTARA
669        DIAZ, MA MELODY  YALUNG
670        DIAZ, MARY GRACE  ANTONIO
671        DICIANO, DAVID JR  GALECIO
672        DIGAS, JERMIE  DUA
673        DILLA, KEN LORENZ  SAMBILAY
674        DILLERA, CHRISTEL ANN  PAGARAN
675        DIMAANO, EXEQUIEL  PABONITA
676        DIMAANO, MIRASOL  AQUINO
677        DIMAPORO, JOHANIYA  MANABILANG
678        DIMATINGKAL, EID HARBY  SALDUA
679        DINES, JANICE  PAPAG
680        DIO, MARYSE JAYNE  RAMOS
681        DIOLA, HELEN JEAN  MAHINAY
682        DIOMANO, CENA MARIE  OJASTRO
683        DIONIO, REX BJ ANTHONY  TRAVILLA
684        DIOQUINO, DERRICK JONATHAN  MARTINEZ
685        DIPASUPIL, JAN PAOLO  PUNO
686        DISOMANGCOP, SAHAR  USMAN
687        DIWAS, ANALIZA  WALLACH
688        DIZON, AIMEE BELLE  CASQUEJO
689        DIZON, AZALEA MAE  PASCUA
690        DIZON, DALE CHRISTIAN  BARCELONA
691        DIZON, DOLORES REJOICE  ROSARIO
692        DIZON, TROY MICHAEL  PROTACIO
693        DOCTOR, BEVERLY  ALVAREZ
694        DOCTORA, ALEPH  SUAREZ
695        DOLLETE, MARTHA CAMILLE  FONTANILLA
696        DOLOIRAS, MICHAEL JAMES  SESBREÑO
697        DOLORICAL, DONNA  MANALANG
698        DOMADO, AHMAD  MOXCIR
699        DOMATO, TAHIR  ABUBACAR
700        DOMINGO, CLARA ISABELLE  BAJAMONDE
Roll of Successful Examinees in the
PHYSICIAN LICENSURE EXAMINATION
Held on AUGUST 23, 2014 & FF. DAYS                     Page: 16 of  47
Released on SEPTEMBER 4, 2014
Seq. No.         N a m e
701        DOMINGO, CRISTINA  GACES
702        DOMINGO, EDUARDO JR  DELA CRUZ
703        DOMINGO, GIENAH MAE  ANICETO
704        DOMINGO, JOSEPH RYAN  RARO
705        DOMINGO, NORBERT DRUSTAN  PUA
706        DOMINGO, XIOMARAH GINA  FERNANDEZ
707        DOMINGUEZ, ANNA ELOISA  MENDOZA
708        DOMINGUEZ, HYDELENE  BERAY
709        DONES, KATHERINE IRISH  DATOR
710        DOQUENIA, MARIA LEILA  MANUEL
711        DORATAN, MIKE-KENNETH  GO
712        DORIA, URSUS  RESUELLO
713        DOROMAL, JIMMY JR  PARREÑO
714        DOROTAN, MARIA KRISTINA  CASANOVA
715        DOVAL SANTOS, CHRISTINE MARIE  GAN
716        DUCO, MARCHI  CABARDO
717        DUCTO, IVABELLE  MONTEJO
718        DUE, MARYROSE ARIDEL AYNA  PAULE
719        DUEÑAS, KEVIN CLIFFORD  BUSA
720        DUGENIA, ARDEE  BALATBAT
721        DULGUIME-VIDALLON, KAREN EUNICE  SENA
722        DUMALAGAN, DEAN CARLO  SAGUN
723        DUMALAHAY, NEPTHALI  OBRIQUE
724        DUMANCAS, CARISSA  YANSON
725        DUMANGAS, MARLOWE  TUMULAK
726        DUMDUM, ARIANNE ROSE  TAN
727        DUMELOD, FAYE SHAMAINE  BUMINAANG
728        DUMLAO, CECILLE  GANALON
729        DUMMANA, HADJA SHARIFA EIRNA  ABIRIN
730        DUNGCA, JOSHUA ELMER  PAJO
731        DURAL, PRECIOUS ANN MARIE  GUMIRAN
732        DURAN, JATTER ANGELO  ISULAT
733        DURO, HANSEL  LUIS
734        DUYA, ANNA MAE  DE LEON
735        DUYONGCO, KESHIA LOURDES  LARUMBE
736        DY, ARNEL CHRISTIAN  KING
737        DY, CHRIS ALBERT  NAVACILLA
738        DY, DENNIS  LEE
739        DY, MARK JEROME  MACANI
740        DY, PRINCESS IRENE  SIAO
741        EAMIGUEL, KIENNE CYRILLIE  TUPAZ
742        EBES, AMICHELLE  APPAY
743        ECHIVERRI, JEMMA MA IRENE  VELANO
744        EDAR, MARIA ENCAR  GUTIERREZ
745        EDEJER, KARL ERJON  MISA
746        EDRALIN, STEPHANIE LORRAINE  MANALAYSAY
747        EDUAVE, DONNA MERYLL  LADERA
748        EDULAN, VAUGHN CAESAR  LOMAAD
749        EGAR, CHERRY MAE  SABANPAN
750        ELEAZAR, KLEMENT SYLVESTER  CONCEMINO
Roll of Successful Examinees in the
PHYSICIAN LICENSURE EXAMINATION
Held on AUGUST 23, 2014 & FF. DAYS                     Page: 17 of  47
Released on SEPTEMBER 4, 2014
Seq. No.         N a m e
751        ELFA, SANDY  GIMENO
752        ELFANTE, ANNE LORRAINE  MANANES
753        ELLAZAR, ALBERT CHARLES  VIDAL
754        EMBALSADO, LORENZO JUDE  SALUD
755        EMERENCIANA, JERIC  SORRA
756        ENCARNACION, MARGARET  CHEUNG
757        ENCARNACION, MARIA ROSA NOLIZA  FELIZARDO
758        ENRIQUEZ, JHON RYAN  GUEVARRA
759        ENRIQUEZ, KATRINA MARIE  SANTOS
760        ENRIQUEZ, MAR RUSTAN  JUANEZA
761        ENRIQUEZ, WYNCHELLE MAY  APEPE
762        ERFE, ELLAINE JEAN  JUMAWAN
763        ESBERTO, ANGELO MIGUEL  ARCAMO
764        ESCALON, LOISE MARIE  ALSAY
765        ESCALONA, CHARLYNE MAE  REYES
766        ESCALONA, RAYMOND JOSEPH  YEE
767        ESCASURA, GLADELYN  CAPILI
768        ESCAÑO, ZORA  BALONDO
769        ESCOBILLO, ISABELLE APRIL  CRISOSTOMO
770        ESCUDERO, CAROLYNNE ANNE  AGPALZA
771        ESCUDERO, MARCKIE  MALABONGA
772        ESCUSA, KRISTEL  MARFIL
773        ESGUERRA, JERICA CRISTEL  ANGELES
774        ESGUERRA, JONIS MICHAEL  LACSON
775        ESGUERRA, KEVIN  LEPON
776        ESGUERRA, MARC WILMER  DELA CRUZ
777        ESPA, ZOILO ELJONEM  ENOJAS
778        ESPANTA, JUSTINE LESLIE  SIOPONGCO
779        ESPAÑA, JOANA MARIE  LUMAPAS
780        ESPAÑOLA, MAYREEN  MENDOZA
781        ESPINO, JOSEPH NIÑO  ALDOVER
782        ESPINOZA, REYNALDO  ROSARIO
783        ESPIRITU, ADRIAN  ISIDORO
784        ESPIRITU, JOSEPH MICHAEL  ROJAS
785        ESQUIVEL, APOLINARIO III  ESTRELLADO
786        ESTALILLA, JAN RAYMOND  MANINGO
787        ESTALILLA, RICO PRANC  REGACHO
788        ESTEBAN, EULYZA  JARDINES
789        ESTEBAN, JIM MICHAEL  OLORESISIMO
790        ESTEBAN, MARCUS JUAN  LABIO
791        ESTELLA, ROYCE ANNE KATRINE  GO
792        ESTEPA, LILYBELL VICTORIA  ESTRADA
793        ESTOISTA, HEIDI PAOLA  BARRIGA
794        ESTORNINOS, PRIMA DONNA  NAVALLASCA
795        ESTRADA, ERIK JAN  TABORA
796        ESTRADA, HAROLD JAMES  MERO
797        ESTRADA, JUAN ALVARO  FRAYNA
798        EVANGELISTA, ARRIANE  PANER
799        EVANGELISTA, BIANCA MAE  ENCARNACION
800        EVANGELISTA, DIANNE  ALIBUDBUD
Roll of Successful Examinees in the
PHYSICIAN LICENSURE EXAMINATION
Held on AUGUST 23, 2014 & FF. DAYS                     Page: 18 of  47
Released on SEPTEMBER 4, 2014
Seq. No.         N a m e
801        EVANGELISTA, LISA ANGELICA  VELA
802        EVANGELISTA, MICHAEL  FAVOR
803        EVASCO, MA KATRINA  AGBULOS
804        EVIA, MARIA REGINA  BAS
805        EXCONDE, CATHLEEN VANESSA  GUTIERREZ
806        FAGELA, FREDDIE  DE LA CRUZ
807        FAIGMANI, DULCE KRISELDA  ESPALLARDO
808        FAJARDO, MARIA JANELLE  MATANGUIHAN
809        FAJARDO, ROBERT PAULO  DELA CRUZ
810        FAJARDO, ROGEL CONSTANTINE  CORDERO
811        FAJUTAGANA, SHAYNE  CORTEZ
812        FANG, CHRISTOPHER  DALURO
813        FARIÑAS, REBECCA ISABEL  BARAOIDAN
814        FAUSTINO, MARIANNE GINELLEE  GUEVARA
815        FAUSTINO, RENCELLE  DELA CRUZ
816        FEDERIGAN, JANIÑA CLAIRE  JAMORA
817        FELIAS, RIZA  ALA
818        FELICEN, MARIVIC  MANALANSAN
819        FELIPE, CYRUS VINCE  PAULICAN
820        FELIPE, JUAN FRANCO  SALAZAR
821        FERIA, JOSE MARIA JAVIER  VERDE
822        FERIL, JONHREY  DOLOMENTE
823        FERMA, VALERIE ANNE  TRUJILLO
824        FERMIL, MARY DENISE  BORBON
825        FERMO, PAUL ANGELO  VILLANGCA
826        FERNANDEZ, ARLENE  RAMOS
827        FERNANDEZ, CHRISTIAN JOHN  FLORES
828        FERNANDEZ, JOSEFF KARL  UY
829        FERNANDEZ, MICHAEL  FRANCO
830        FERNANDEZ, PAULA ROSALIE  CO
831        FERNANDEZ, RYAN ANTHONY  PALEC
832        FEROLIN, SHIRLEY KRISTINE  NAVIDAD
833        FERRARIS, KEVIN PAUL  BAYLON
834        FERRER, DIANNE KAY  DOMENDEN
835        FERRER, GAMALIEL JESSE  TAYCO
836        FERRER, MARVIE  MACUNO
837        FERROLINO, JOSE BRIAN  AMIGO
838        FIDER, VIVEN LORENZ  ILAGAN
839        FIGUERAS, DOMINIC JOSEF  PILARTA
840        FIGUEROA, KATRINA XENIA  HALOG
841        FIGURACION, CRISTA LORINA  VINUYA
842        FILOMENO, PAUL LAWRENCE  CRISOSTOMO
843        FLOR, JOAN MARIE  SALANGSANG
844        FLOR, KRISTINA CAMILLE  UY
845        FLOREN, FRANZ NEIL  MEDINA
846        FLORES, CLEFF  LUCERO
847        FLORES, DEXTER  GUILLERMO
848        FLORES, JAYMEE ANTOLLENA  RAMOS
849        FLORES, JERICKSON ABBIE  SAPNO
850        FLORES, KAREN MARIE  GALVEZ
Roll of Successful Examinees in the
PHYSICIAN LICENSURE EXAMINATION
Held on AUGUST 23, 2014 & FF. DAYS                     Page: 19 of  47
Released on SEPTEMBER 4, 2014
Seq. No.         N a m e
851        FLORES, KYLA REI  GUINTO
852        FONTANILLA, MA ELIZABETH  FORONDA
853        FORTUNO, GILSAH  LECTANA
854        FRADEJAS, MONCHIE  PLATA
855        FRAGANTE, JANA  FLORES
856        FRANCISCO, JAN JORGE  MALABANAN
857        FRANCISCO, JOEMEL  DY
858        FRANCISCO, MA NOELLA  MAGBANUA
859        FRANCISCO, MARK DAVID  DE GUZMAN
860        FRANCISCO, PHORENICE  DOMANTAY
861        FUCHIGAMI, DEBRA  ESPINOSA
862        FUENTES, RICHARD JAY  LIM
863        FUKAGAWA, SHIN  JAYME
864        FULGENCIO, VIENNA  LOMUGDANG
865        GABRIEL, FRANCHESCA GABRIELLE  CONCHA
866        GABUNADA, RON RAFAEL  WAMBANGCO
867        GADAYAN, JULIUS CAEZAR  CASALAN
868        GADDI, MAIRRE JAMES  SUMANG
869        GALANG, DANILLE EMERALD  PINO
870        GALANG, KATHRINE ABEGAIL  PATAWARAN
871        GALANG, SHAENA GAYLE  SARMIENTO
872        GALANZA, LIBERTY  ANQUILLANO
873        GALICIA, MARLYN
874        GALINATO, JOEL JOHN  ALCANTARA
875        GALLARDO, LESLEY  MADARIETA
876        GALLARDO, MA PAMELA  SANTOS
877        GALLARDO, MODESTO ANTONIO  FESTEJO
878        GALLEGO, KRISTAINNE  RAGUDO
879        GAMEZ, LEI MARK  FRANCO
880        GAMONNAC, ROSE MARIE  DASAYON
881        GAMOTIN, JODELLE IRISH  CAGAPE
882        GANANCIAL, LESEL  SECUELAN
883        GANDOLFOS, GIRLIE  ELEVERA
884        GANGE, ANA KATRINA  ENDENCIO
885        GARCES, DANIEL MARCIANO  BLANCO
886        GARCIA, BISHOP  CANJA
887        GARCIA, DONALIZ  REGALADO
888        GARCIA, JANE FABRIENNE  SAGPAO
889        GARCIA, KORINA BLANCA  CARRILLO
890        GARCIA, MA GENEVIEVE  LEGASPI
891        GARCIA, MARIA INES  AZCONA
892        GARCIA, MARJO FLORIZZELL  CARAMBAS
893        GARCIA, MICHAEL JUSTIN  MARTIN
894        GARCIA, RICO PAOLO  REYES
895        GARCIA-RUIZ, MA IRKA  SORIANO
896        GARIBAY, MAVIS ATHINA  ABUEL
897        GARVIDA, LEO VINCENT  LACADEN
898        GASCON, JOEL  DACO
899        GASPAR, CAROL  BENEDICTO
900        GATDULA, FRANCIS JAMES  BAPTISTA
Roll of Successful Examinees in the
PHYSICIAN LICENSURE EXAMINATION
Held on AUGUST 23, 2014 & FF. DAYS                     Page: 20 of  47
Released on SEPTEMBER 4, 2014
Seq. No.         N a m e
901        GATMAITAN, PHILLIP JAYNARD  PURIFICACION
902        GAWARAN, MARK AUSTINE  FABIAN
903        GAYAGAY, SANDRA GLYNN  ESICAN
904        GAYATGAY, CHRISTIAN ERA  UGUIS
905        GENERAL, MENCY  PASTOR
906        GENTAPAN, KARLA MAY  DELA CRUZ
907        GERMIA, TWINKLE GRACE  CLAVEROL
908        GERODIAS, ANGELO  RIVERA
909        GERONGANO, GREG RYAN  TALLAFER
910        GERONIMO, LEIGHNETTE  LEVISTE
911        GERVACIO, ZANE KEVIN  KO
912        GIALOGO, KATHLEEN  DALDE
913        GICA, ACE NIÑO  SICAD
914        GIGUIENTO, NICOLE ERIKA  NECOR
915        GILBUENA, FAYE MICHELLE  PETILLA
916        GIRN, BHUPINDER  KAUR
917        GIRONELLA, ELENI MARIE  GIRADO
918        GLIPO, RHEA CHRIZALIZ  ZANO
919        GLORIA, ANNA KARISSA  SAN JUAN
920        GLOVASA, ELOISA  ALAGON
921        GO, BEATRICE DELYNN  DEE
922        GO, CATHERINE  TUMPAG
923        GO, CHRISTINE GRACE  OMISON
924        GO, CONNEL  ONG
925        GO, JAMIE OLIVIA  CHENG
926        GO, JANELLE  GERONIMO
927        GO, JUSTIN PATRICK DOMINIC  HUANG
928        GO, MARIO JR  DOMINGO
929        GO, MARY JANE TIFFANY  LIM
930        GO, RAY LEONARD  LEE
931        GOCE, RICHMOND PAUL  ENRIQUEZ
932        GOCHAN, JENNIFER JOYCE  LIONG
933        GOMEZ, ADRIAN PATRICK  PACIFICAR
934        GOMEZ, ANNEMARIE KATHERINE  BUAN
935        GOMEZ, GABRIEL GENE  DELGADO
936        GOMEZ, MYRON CARLO  SAMSON
937        GOMEZ, NOEL  GALANG
938        GOMEZ, ROSA MIA  DAQUIOAG
939        GONZAGA, EUNICE  KUIZON
940        GONZALES, ARNOLD PAUL  KINTANAR
941        GONZALES, KHRISTINE DIANNE  DEL ROSARIO
942        GONZALES, MARY GRACE  BUENVENIDA
943        GONZALES, MARY ROSE  CASAS
944        GONZALEZ, LIZHELLE NIÑA  GARCIA
945        GOROSTIZA, SETH  MONTIERRO
946        GOTHONG, CHIKARA WYNNE  ONG
947        GRANADA, MA EDITHA  MELLIZA
948        GRECIA, GLENN JR  LANDAZABAL
949        GRECIA, SANTINO  PORCIUNCULA
950        GRIFFIS, MADELINE  MAGALLANO
Roll of Successful Examinees in the
PHYSICIAN LICENSURE EXAMINATION
Held on AUGUST 23, 2014 & FF. DAYS                     Page: 21 of  47
Released on SEPTEMBER 4, 2014
Seq. No.         N a m e
951        GROVES, ROSS MORGAN  MACAPAGAL
952        GUADALUPE, ANGELI  VALLEJOS
953        GUANLAO, MEYNARD  GARCIA
954        GUE, HANS BRIAN  VY
955        GUERRERO, MARK FRANCIS ANTHONY  MENDOZA
956        GUEVARRA, EDUARDO JR  PALMES
957        GUEVARRA, ERIC RANNIEL  PAJARILLAGA
958        GUILING, RASHIDA SAKIA  CATIPON
959        GUILLEN, DEANNA  SABORNIDO
960        GUILLERMO, JOSE GIL JR  CRUZ
961        GUINTO, MA ANNELLY CLARA  SOLIS
962        GUIRITAN, CHRISTINE ANNE  SECUYA
963        GUIUO, GERRAH MARIE  FERRER
964        GULA, RENEE MARI  CRUZ
965        GULFAN, MA CHRISTINA  BANATE
966        GUMALO, CLAY PAOLO  URIARTE
967        GUMERA, LEO RITCHE  CATAOS
968        GUNGAB, ALEXANDER GERARD NIÑO  LIM
969        GUNTING, HABIB  ANDIG
970        GURAR, MOHAMMAD SALMAN  LAZIM
971        GURNOTE, DIANE NATASHA  DYCHIOCO
972        GUTIERREZ, ALFONSO  LAUREANO
973        GUTIERREZ, BERNICE  BAJUM
974        GUTIERREZ, IAN LORDEO  ARCUSA
975        GUZMAN, ANGELICA  IBAÑEZ
976        GUZMAN, DON PHILIP  MACASPAC
977        GUZMAN, RAYMIL MARTIN  CUREG
978        GUZMAN, VAN RYAN  BLANCO
979        HAGA, VENNY DEE  ANTONIO
980        HALASAN, CAROL GUINEVERE  CAGA-ANAN
981        HAMIS, MUR-JHAN  BANGAHAN
982        HECHANOVA, HAMIR  CHIN
983        HEITZ, ALIAH  GOGOLINTANG
984        HENSON, KAREN TIFFANY PILAR  DEL ROSARIO
985        HERMOSISIMA, JOHN  NAVARRO
986        HERMOSO, ROSA MISTICA  LAPUZ
987        HERNANDEZ, ALVIN  ALAMAG
988        HERNANDEZ, ANNA KRISTINA  MALABAG
989        HERNANDEZ, DANIEL PHILIP  ALQUIZALAS
990        HERNANDEZ, GERLIE  OCAMPO
991        HERNANDEZ, HAZEL ANNE  ABA
992        HERNANDEZ, MIGUEL LUIS  DIMAANO
993        HERNANDEZ, TRACY LORAINE  DAING
994        HERRERA, TONI ROSE  CALANG
995        HILARIO, MAE FLORENCE  CHIA
996        HILASQUE, CARLO MIGUEL  MAGANTO
997        HIZOLA, MICHAEL JUVEN  AQUINO
998        HIZON, SERGI AARON  DIA
999        HOJAS, GLADYS JUNE  ARNAIZ
1000        HOLGADO, POLLA LORENZE  KALAW
Roll of Successful Examinees in the
PHYSICIAN LICENSURE EXAMINATION
Held on AUGUST 23, 2014 & FF. DAYS                     Page: 22 of  47
Released on SEPTEMBER 4, 2014
Seq. No.         N a m e
1001        HOLLANES, STEFFI GRACE  BALIOG
1002        HONRADO, VINA GRACE LORENZ  SILVESTRE
1003        HSU HSIEH, HERMAN  CASTRO
1004        HUERTO, JO-ANN  PAPA
1005        HUMARANG, JEFFREY  MAGNAYE
1006        HUNG, LESTHER  CABANA
1007        HUNG, PAUL ALDRIN  YU
1008        IBA, SITTIE AYSHA  AYOB
1009        IBONIA, KRISTINE ANDREA  TAN
1010        IDIO, KENNETH JUNEL  PINUELA
1011        IGNACIO, ANA PATRICIA  ESTRADA
1012        IGNACIO, JOSEPHINE  GO
1013        IGROBAY, KARL IVAN DARYL  DATUGAN
1014        IGTIBEN, GILINEZABEL  JALDO
1015        ILAGAN, WISTON  EVANGELISTA
1016        ILDEFONSO, GENELLI GRACE  RAMOS
1017        ILISAN, CHRISTIAN  TALIDANO
1018        IMAMURA, MASAMI
1019        IMATONG, JOANA KRYSTEL  OCAMPO
1020        IMLAN, DANIA  AHARUDDIN
1021        IMLAN, FATIMAH NASEYHA  AHARUDDIN
1022        IMPERIAL, CLARISSE MAY  REYES
1023        IMPERIAL, RAY RANDOLPH  REYES
1024        INGCO, PAUL ANDREW  CUNANAN
1025        INKIRIWANG, MARIA REYNA ELIN  SAYSON
1026        INTONG, JIMSON REY  QUILIOPE
1027        ISMAEL, AL-SHAHID  DE LEON
1028        ISRAEL, SYLVERNON  CORBITA
1029        JACINTO, FATIMA  DELA CRUZ
1030        JACOBA, CRIS MARTIN  PACIS
1031        JAGAPE, WELFREDO JR  ENGLATERA
1032        JAINGUE, EVAN JEROME  BORNILLA
1033        JAJI, AL-GAZIER  JUPAKKAL
1034        JAKIRAN, JEMINAH  ATIOLLA
1035        JALBUENA, LOU CAMILLE  DEPAKAKIBO
1036        JALEA, JOSE LORENZO  PANGANTIJON
1037        JALIPA, FRANCIS GERWIN  UY
1038        JAO, MARELYN  NAPOLES
1039        JAPZON, JOHN KRISTOFFER  MANICANI
1040        JARDELEZA, ESTHER GENELI  BUNDA
1041        JAUSLIN, MARISSA ELISABETH  OLANGO
1042        JAVIER, ANTON OLIVER  MONTIEL
1043        JAVIER, JOHN JOEL  HERNANDEZ
1044        JAVIER, MARIA JANE ELLISE  SUNGA
1045        JAVIER, MARIA MARGARITA ELIZABETH  SALES
1046        JAVILLO, EDELBERT  ARES
1047        JIMENEZ, ABIGAIL ROSE  ILAO
1048        JIMENEZ, CATHERINE MARIE  GABRIEL
1049        JIMENO, JOSEFA VICTORIA  RAMOS
1050        JOAQUIN, HADDON CHARLES  MENDOZA
Roll of Successful Examinees in the
PHYSICIAN LICENSURE EXAMINATION
Held on AUGUST 23, 2014 & FF. DAYS                     Page: 23 of  47
Released on SEPTEMBER 4, 2014
Seq. No.         N a m e
1051        JOCSON, RODRIGO MIGUEL  TIA
1052        JOQUIÑO, KRYSHELLE PILAR  SILVA
1053        JORDAN, JANICE MARIE  NARRAJOS
1054        JORGE, JENINA JOY  ENRIQUEZ
1055        JOSE, AARON JAMES  DAOS
1056        JOSE, ROSEMARIE  GLORIOSO
1057        JUAÑO, JOANNE  GAMIT
1058        JUCAL, ESHRE REI  NERI
1059        JUCO, MARTHA THERESE  RUBIO
1060        JUELE, RACHEL ANNE  ADAYON
1061        JUMAO-AS, JED WAYLON  LIM
1062        JUNI, NARISSA  IBRADO
1063        JURADO, RANNA KRIS  RECIÑA
1064        JURIAL, HEZEL  FUELLAS
1065        JUSON, ALEXANDER  DE SOSA
1066        JUSTO, ELEAZAR JOSUA  AGCAOILI
1067        JUYAD, MARY FRANCES  GUIRITAN
1068        KALAW, ANDREW DOMINIC  SORIANO
1069        KAMANTIGUE, CAMILLE  ESPIRITU
1070        KARIM, HALIMA  JURIPAE
1071        KATALBAS, EVE RIZZA  GALICIA
1072        KATIGBAK, ABIGAIL JEAN  URSUA
1073        KATIPUNAN, MANOLO  ESCOLIN
1074        KE, BLYTHE  NG
1075        KIAT, JOSEPH ANGELO  GUILLERMO
1076        KING, RICH ERICSON  CHAN
1077        KINOSHITA, HITOMI  LOPEZ
1078        KLEINER, JOHN PAUL DOMINIC  GAON
1079        KONG, JAN MICHAEL  CANTOS
1080        KONTS, JONA AMOR  DE GUZMAN
1081        KUAN, AIREEN KATE  MATUTE
1082        KUHN, RUDOLF  VILLANUEVA
1083        KUNDO, SITTIE SORIENA  DILANGALEN
1084        KUZHUPPILLY, CRISTINE  ANOTA
1085        KWONG, RUTH ANN  CU
1086        KYAMKO, MARLON  BINGHAY
1087        LA'O, FRANCIS RAYMOND  AGCAOILI
1088        LABANG, ROBERTO JR  SIBAL
1089        LABAPIS, JOERAINE KRISTINE  LILAM
1090        LABOTAN, ALLAN  NARCISO
1091        LABRIAGA, ROY JUSTIN  GIANAN
1092        LABSO, LLOYD LEONELL  PETIZA
1093        LACSAMANA, IAN PAULO  LUNA
1094        LACSON, IVAN  DE LA VEGA
1095        LAFORTEZA, MARGARET PEARL  PEREZ
1096        LAGLEVA, ERICK JAMES  COSIO
1097        LAHOZ, ANNA CLAUDINE  FRANCISCO
1098        LALIC, ALMA  RAZON
1099        LALICAN, RAZEILLE ANNE  TORIO
1100        LAMASAN, RICHARD DEAN  ALISON
Roll of Successful Examinees in the
PHYSICIAN LICENSURE EXAMINATION
Held on AUGUST 23, 2014 & FF. DAYS                     Page: 24 of  47
Released on SEPTEMBER 4, 2014
Seq. No.         N a m e
1101        LAMATA, TONI ROSE  DE GUZMAN
1102        LAMORENA, KARINA ANN  GONZALES
1103        LAMZON, MARA  SIASON
1104        LANDICHO, ESTELLA  ORTIZ
1105        LAO, BRYAN CHRISTOPHER  CO
1106        LAO, DANYL HANNA  BALCITA
1107        LAO, KATRINA ARLYN  CERVANTES
1108        LAO, LINNELLE STACY  TAN
1109        LAPIÑA, GERARD  FRANCIA
1110        LAPORE, ALAN JAY  PENASO
1111        LAPUZ, APRIL FRANCES  MAGUNDAYAO
1112        LARIOSA, MICHAEL JEROME  DE LEON
1113        LARIOZA, LILIBETH  MICUA
1114        LARRAZABAL, MARIA BEGOÑE  YAP
1115        LASMARIAS, CHRISTINE-CARLA  DE LEON
1116        LAURON, CYRIL  FERRER
1117        LAVADIA, ALVIN CHRISTOPHER  DY
1118        LAXAMANA, FRANCES LORRAINE  MICIANO
1119        LAYUG, ELBERT JOHN  VELASCO
1120        LAYUG, VANESSA  CASTAÑEDA
1121        LAZARO, MA AURORA  EVANGELISTA
1122        LAZO, MAYNARD SAM  ORTUA
1123        LAZO, MILAGROS ANDREA VICTORIA  ALBANO
1124        LAÑADA, MARYGRACE FATIMA  BERINGUEL
1125        LEAL, ADA CLARISSE  DOLORMENTE
1126        LEAL, BEA GENEVIEVE  AGUSTIN
1127        LEDESMA, JOVEN  VAFLOR
1128        LEE, ABIGAIL  TE
1129        LEE, CATHERINE ABIGAIL  CUA LOCSIN
1130        LEE, CATHERINE BLANCHE  CUA LOCSIN
1131        LEE, DAPHNE AISSA  TAN
1132        LEE, JONATHAN  CHUA
1133        LEE, PETER RICHMOND  CANDANO
1134        LEE, RONELL  QUINGQUING
1135        LEE, RUBY JADE  BERNAL
1136        LEGANO, STEPHANIE JOY  CONGOWAN
1137        LEGASPI, JOHN PAUL  EUSTAQUIO
1138        LEGASPI, RACHELLE MAE  DAYAN
1139        LEGASPI, VICTOR ANTHONY  SADAYA
1140        LEGO, LUCKY RACHELA  BUCOY
1141        LENON, ALCARLO RAUL  LAGARDE
1142        LENTEJAS, PATRICIA MARGARET ANNE  ZAFRA
1143        LEONARDO, DANIELLE FRANCESCA  AGUILAR
1144        LEONES, LOUIS MERVYN  BANUA
1145        LEONO, RALPH GREGOR  VISTA
1146        LERIT, LOUISE CARRINE  SANTIAGO
1147        LI, RAYMUND MARTIN  SIA
1148        LIBAS, MA ANGELICA CHRISTINE  AFABLE
1149        LIBO-ON, MA JONALYN  JARDINICO
1150        LICARDO, RHODA  LOYOLA
Roll of Successful Examinees in the
PHYSICIAN LICENSURE EXAMINATION
Held on AUGUST 23, 2014 & FF. DAYS                     Page: 25 of  47
Released on SEPTEMBER 4, 2014
Seq. No.         N a m e
1151        LICARTE, MICHELLE  WAGAN
1152        LIGAN, JAMIE  COSTIBOLO
1153        LIGAYA, KREZA GEOVIEN  GARCIA
1154        LIM, ANNE KIMBERLY  KHO
1155        LIM, CHRISTIAN EMMANUEL  TAN
1156        LIM, DJARNELL ASHLEY  TE
1157        LIM, ERIK DUSTIN  LAIFUN
1158        LIM, HARRIS  LIAO
1159        LIM, JONNAH MARIE  ASUNCION
1160        LIM, JOSEPH JAMES  SIPING
1161        LIM, MICHAEL GEOFFREY  LEE
1162        LIM, SHERWIN JOURDAN  SY
1163        LIM, TIMOTHY REYNOLD  UY
1164        LIM UY, SANDRA SHARLENE  DY PRIETO
1165        LIMBONHAI, STEPHANIE ANNE  TAN
1166        LINSANGAN, LORRAINE FREYJA  OBSUNA
1167        LIQUE, IVY CAROL  ATUTUBO
1168        LIU, MARIE KRISCA  DAVID
1169        LIZARDO, JULIUS
1170        LIZASO, GLADYS  DACASIN
1171        LLAMADO, BEIA KATERINA  DENUEVO
1172        LLEGO, NASREEN  ARCEO
1173        LO, ANNA MELISSA  SEÑGA
1174        LO, JAN MICHAEL  LEE
1175        LO, JIMMY JARVIS GENE  CHUA
1176        LO, KEVIN BRYAN  UY
1177        LOCSIN, JOHN DOMINIC  ARCENA
1178        LOMANSOC, JADE KENNETH  GONZALES
1179        LONDON, CANDACE INGRID  BURGOS
1180        LOO, LYNDON TIMOTHY EDWARD  GO
1181        LOPE, DIANA JANE  CASUGOD
1182        LOPEZ, ANN NORIZAL  DEL ROSARIO
1183        LOPEZ, CARLOS YÑIGO  DY
1184        LOPEZ, JULIE ANNE  MESA
1185        LOPEZ, VIXCIR  MAQUILING
1186        LOPOZ, NORMINA  ENCABO
1187        LORENZO, JAMES  DELOS REYES
1188        LORENZO, JOCELYN  BAILOSIS
1189        LOSTE, LEILENE  DAZON
1190        LOTO, GRAZIELLA MARIE  MABIOG
1191        LOVINO, MARICAR IRENE  LIMOSO
1192        LOZADA, EDGARDO JR  LIM
1193        LOZANO, MARC KEVIN  MALATE
1194        LU, DOMINIC JOSEPH  ALIX
1195        LU, JESSE JAMES  MESINA
1196        LUCAÑAS, LAWRENCE FAITH  AREVALO
1197        LUCENTALES, MICHAEL RUSSEL  JULIAN
1198        LUCERO, MARCK VINCENT  HORTELANO
1199        LUCEÑO, VINCENT  MAGHOPOY
1200        LUCIDO, VLENROY  SANTOS
Roll of Successful Examinees in the
PHYSICIAN LICENSURE EXAMINATION
Held on AUGUST 23, 2014 & FF. DAYS                     Page: 26 of  47
Released on SEPTEMBER 4, 2014
Seq. No.         N a m e
1201        LUCIS, JOEFFRY  DAÑOS
1202        LUGTU, LEJAN  LACSON
1203        LUJERO, LEANNA KARLA  DELOS SANTOS
1204        LUKBAN, LAUREEN CARMELA  BARLAAN
1205        LUMAUAG, FRANCIEN BONIFACIA  EDAMA
1206        LUSPIAN, KATHLEEN JAYE  LAZA
1207        MA, KRISTINA RACHELLE  BELEY
1208        MAAÑO, OMAR  PANINGBATAN
1209        MABANO, LOVE JOY  CORTEZ
1210        MACADINE, JESHA  MAGDAMIT
1211        MACAHILO, JUDEILAN  AGUILAR
1212        MACAILING, EDWY  LADIGOHON
1213        MACAPINLAC, RUBEN  DELA PEÑA
1214        MACARIMBANG, NORHANISA  MATUAN
1215        MADAMBA, BERNADETTE MEIFEL JOYCE  DACUYCUY
1216        MADERA, MONICA KRISTINE  LIN
1217        MADRASO, MARY LOUISSE  BALUYOT
1218        MADRID, JOIE MERRIEL  VICTORIO
1219        MADRIGAL, MAJESTY MAY  LUISAGA
1220        MAGALLANES, CHRISTINE MARIE  RAMOS
1221        MAGAT, IRISH  SANTIAGO
1222        MAGBITANG, STEPHANNIE ANGEL  DAYSOG
1223        MAGBOJOS, JAYSON JOHN  LEYBAG
1224        MAGCALAS, KEN JEFFREY  ORLANDA
1225        MAGCALAS, ROBERT JOHN  TURLA
1226        MAGDALUYO, MARK CHRISTIAN  PIJO
1227        MAGDOBOY, HANNAH FAYE  ALTEA
1228        MAGHIRANG, JUSTIN EDWARD  DE ASIS
1229        MAGINALANG, NAZIFA  AKIYA
1230        MAGKACHI, ESTHERLYN  MOLING
1231        MAGNAYE, MAISIE  MACAPINLAC
1232        MAGNO, JOHN ARTHUR  CABANG
1233        MAGNO, JOSE PEDRITO  MORTEL
1234        MAGTARAYO, APRIL  GOMEZ
1235        MAGTIBAY, RYAN JOSEPH  PITOGO
1236        MAGTOTO, ALVIN HARREN  BUCUD
1237        MALACA, JOSEPH CHESTER  MORALES
1238        MALAKI, MARK WILLIS  LIM
1239        MALAPITAN, RAZEL  SOLOMON
1240        MALAZARTE, MARICEL  BASCUG
1241        MALBOG, IVYLUZ  FERNANDEZ
1242        MALGAPU, MARIA KATRINA  LLENA
1243        MALIWAT, LAWRENCE  YAP
1244        MALLABO, TEODORO JAMES  BUENAVISTA
1245        MALLORCA, KARLA MAREE  HERRERA
1246        MALVAR, ALFRED PATRICK  GENATO
1247        MANAHAN, JOYCE  CUZON
1248        MANALASTAS, PAOLO  CAPATI
1249        MANALAYSAY, PATRICK MICHAEL  VILLACORTA
1250        MANALILI, HEIRICH FEVRIER  PEREZ
Roll of Successful Examinees in the
PHYSICIAN LICENSURE EXAMINATION
Held on AUGUST 23, 2014 & FF. DAYS                     Page: 27 of  47
Released on SEPTEMBER 4, 2014
Seq. No.         N a m e
1251        MANALO, CARLSON  CAPIZ
1252        MANALO, CHRISTOPHER  GUANZON
1253        MANALO, JUAN MIGUEL  LIWANAG
1254        MANALO, MARIA FRANZY SAMANTHA  GARA
1255        MANAPAT, LARISSA CAMILLE  CAPULI
1256        MANARANG, KATHLEEN  TIQUI
1257        MANCOL, JOHN EMMANUEL  GRECIA
1258        MANCOL, MATILDE CLAIRE  TANALEON
1259        MANDAPAT, JANICE ANN  MACARAEG
1260        MANDIGMA, GIA  ALVARADO
1261        MANGAHAS, MARC ALFRED  CAPALUNGAN
1262        MANGANGEY, ERICA  TULIOC
1263        MANGILET, PAOLO JONATHAN  GENEROSO
1264        MANGROBANG, JAN PATRICK  CRUZ
1265        MANGULABNAN, JENNY LYN  DELO
1266        MANIGO, JESTER IVAN  BARTIDO
1267        MANINGO, MARGARITO III  CAPAO
1268        MANIQUIS, JEFF WILLIS  ASUNCION
1269        MANIWA, MICHAEL  SAYSON
1270        MANLEGRO, NADIA  OPALLA
1271        MANTE, ROXANNE BLANCHE  MATA
1272        MANTOS, JAN POFER  AGLIPA
1273        MANUEL, CLARISSA  RAMIREZ
1274        MANUEL, MARIELLE LOIS  MARIANO
1275        MANUEL, PAUL ALBERT  CASANOVA
1276        MANUEL, TERENCE  LUMBA
1277        MANZANO, DINO LORENZ  ALDANA
1278        MANZANO, MARK  ROSARIO
1279        MAPA, MARIVIC  ALAMAG
1280        MARALIT, MIGUEL REMIGIO  TAN
1281        MARAMAG, JEAN MARIE  PENDON
1282        MARANAN, LOUIS ALVIN  JUABLAR
1283        MARANAN, MARIA LUISA  DE RAMOS
1284        MARASIGAN, ANNE CLARISSE MAE  GUERRA
1285        MARATAS, JOHANNA MICHELLE  VARGAS
1286        MARAVE, EUNICE  CHIONG
1287        MARAVE, RAIZA  SOCO
1288        MARAVILLES, IVY  RICAPLAZA
1289        MARCHA, JENNETH CRYSTEL  GUMARU
1290        MARCOS, JACQUILINE  GIMENEZ
1291        MARIA GUERRERO, ELISE ESTELLE  TAPIA
1292        MARIANO, SARAH GRACE  BORJA
1293        MARIANO, SIMER PAUL  PENTOJO
1294        MARILIM, EASTER JOYCE  OROSA
1295        MARIN, KEVIN BRYAN  ESTAVILLO
1296        MARON, JULIE  PADILLA
1297        MARRERO, BABY STANIA  DAMOSLOG
1298        MARTILLO, PAULA BIANCA  BUSTAMANTE
1299        MARTIN, CHRISTIAN KIEL  MANGULABNAN
1300        MARTIN, JOSE ANTONIO  UNCAD
Roll of Successful Examinees in the
PHYSICIAN LICENSURE EXAMINATION
Held on AUGUST 23, 2014 & FF. DAYS                     Page: 28 of  47
Released on SEPTEMBER 4, 2014
Seq. No.         N a m e
1301        MARTIN, MARJORIE ANNE  BAUTISTA
1302        MARTINEZ, COLLEEN  PAGUTE
1303        MARTINEZ, ISABELA ALEXA  ARBOLEDA
1304        MARTINEZ, MELANIE  DEL MUNDO
1305        MARTINEZ, REGIL JOSEPH  MANONGSONG
1306        MARTINEZ, REYIAN MAE  CONSTANTINO
1307        MARTINQUILLA, MAE CARIDAD  RUBIO
1308        MARUDO, LYRIO  LIRIO
1309        MASADAO, NOELLE MARIE  REYES
1310        MASADAO, ROANNE  CALARA
1311        MASALUNGA, MARVIN  CESA
1312        MASANGCAY, ELAINE JANE  CHUA
1313        MASANGKAY, MELANIE  BAÑAGA
1314        MATA, CAESAR JR  LUNA
1315        MATA, DYAN ANGELINE  GAWARAN
1316        MATA, ROMMEL IAN  DANIEGA
1317        MATEO, BERNADETTE  PEREZ
1318        MATEO, HOSANNA OMEGA  PARALA
1319        MATHEUS, LEONA MARYSE  TORRES
1320        MATIBAG, JELA PATRICIA  RABUCO
1321        MAURICIO, MARK JEROME  GERONIMO
1322        MAYUGA, PATEL MICHAEL  REBONG
1323        MEANA, GLENN ZIEDRICK  FLORAGUE
1324        MEDALLA, RENEE RIZA  CARTAGO
1325        MEDINA, BILLY REY  DOTONG
1326        MEDINA, MARCO LUCIANO  ROBIELOS
1327        MEDINA, MARTIN ANTONIO  BERMUNDO
1328        MEDRANO, DIXBIE  FRILLES
1329        MEDRANO, KRISTIN  RAVELO
1330        MELEGRITO, KATHERINE  BALIGNASAY
1331        MELLA, CHARLI ATHENA  TIBAYAN
1332        MENDERO, SAMUEL III  INFANTE
1333        MENDEZ, TOMAS JOAQUIN  CARUNUNGAN
1334        MENDEZONA, TAMARA  ROXAS
1335        MENDIOLA, PAOLO RAFAEL  DELA CRUZ
1336        MENDOZA, ABIGAIL  VILLA
1337        MENDOZA, HAZEL  ALARCON
1338        MENDOZA, JAMIE LEIGH  LEGASPI
1339        MENDOZA, JEAN HANSEL  ALVAREZ
1340        MENDOZA, JOHN ANGELO  CAPANGYARIHAN
1341        MENDOZA, KRISTINE JOY  LISING
1342        MENDOZA, MARIA CHARISSA THALIA  FLORES
1343        MENDOZA, MARY JOY  MEREGILLANO
1344        MENDOZA, NIÑA KRISTE  PATINGO
1345        MENDOZA, NORI BENJAMIN  BLAS
1346        MENDOZA, RALPH JULIUS  LIGAYA
1347        MENDOZA, RONA BARBIE  ORQUILLAS
1348        MENDOZA, VERONICA MARIE  MENDOZA
1349        MENIA, PHILBERT JOHN  AGPAOA
1350        MENOR, VERNICE ANNE  GANATUIN
Roll of Successful Examinees in the
PHYSICIAN LICENSURE EXAMINATION
Held on AUGUST 23, 2014 & FF. DAYS                     Page: 29 of  47
Released on SEPTEMBER 4, 2014
Seq. No.         N a m e
1351        MERCADO, JERUSALEM ANGELA ARIK SHARON  MORALES
1352        MESINA, BRYAN VINCENT  QUE
1353        MESINA, CHARLES HEMERSON  MALLARI
1354        MESINA, LORDIVINO  TIUZEN
1355        MESINA, STEPHANIE GAIL  DACALOS
1356        MESTIDIO-ABADIER, AILEEN  MATIBAG
1357        MIER, ANDREW GORDON  PALENZUELA
1358        MIER, JANA DEBORAH  BANISA
1359        MILAN, CHARMAINE  SOBREDO
1360        MILAN, FRANKIE  RAMOS
1361        MILANTE, RACHEL  RAÑOLA
1362        MILUHON, HAMZA  CABLAO
1363        MIMAY, GERALDINE  SURIGAO
1364        MINGOA, PAULINE MARIE  MENOR
1365        MIOLE, JESHUA CALEB  BONDOC
1366        MIPANGA, ANNSHARAH  GOLGOL
1367        MIRABUENO, BRICK CARLO  LIMPIN
1368        MIRALLES, MA SOCORRO  JOSEP
1369        MIRANDA, ANA JOY  CRISTOBAL
1370        MIRANDA, GINGER GRACE  HERNANDEZ
1371        MIRANDA, JULIUS PATRICK  IGNACIO
1372        MISSION, ROGER JR  RONDAEL
1373        MOISES, GILBERT II  ONG
1374        MOLAS, ROSE FRANSES  CALUNOD
1375        MOLBOG, BRIXSON  MANTALA
1376        MOLEÑO, CZARSTEINE SYBIL  PALABRICA
1377        MOLINTAS, CHARLES HENRI  LUIS
1378        MONASTERIO, ANDREA KARLA  GAVIOLA
1379        MONFORT, MARY KAMILLE  ALTEA
1380        MONJARDIN, ARRIZA KRYSSAN  SALES
1381        MONSALE, APRIL JOY  PENETRANTE
1382        MONTANO, SHAREENA VANESSA  LOPEZ
1383        MONTELIBANO, ANDREA AILEEN MARIE  VINCO
1384        MONTEMAYOR, JAN ANDRE  SALAZAR
1385        MONTERO, SHIELA  CABANBAN
1386        MONTEVIRGEN, KAREN ANJELA  MANZANERO
1387        MONTINO, JONATHAN  DUYA
1388        MONTINOLA, MADELEINE ROSE  MUHI
1389        MONTOYA, JOSEPH ALBERT  ROA
1390        MONZON, QUENNIE IRINA
1391        MORA, JOHN JEMUEL  VITE
1392        MORADO, CHRISTIAN MARK  MANANGAT
1393        MORAGA, JETTE JOSE  ROBETA
1394        MORAL, LESLIE  ASUPAN
1395        MORALES, MA MILAGROS SOCORRO  MOLINA
1396        MORALES, POCHOLO IÑIGO  BLEZA
1397        MORALES, SHAYNE JULIEANE  LAPI-AN
1398        MORAN, FAYE  QUIZON
1399        MORILLO, APRIL CAMILLE  GARCIA
1400        MORRELL, MIRIAM RUTH  SUAREZ
Roll of Successful Examinees in the
PHYSICIAN LICENSURE EXAMINATION
Held on AUGUST 23, 2014 & FF. DAYS                     Page: 30 of  47
Released on SEPTEMBER 4, 2014
Seq. No.         N a m e
1401        MORTE, ANDRE ARNOLD  PASCUA
1402        MORTEL, BERNADETTE MAYUMI  TELAN
1403        MUDANZA, SHERYL GRACE  LEYSA
1404        MURILLO, ARMAND JR  DAMASCO
1405        MUSICO, JANINA  COLOZO
1406        MUTALIP, AL-AMIN  ALIH
1407        MUÑOZ, GARRET  SAMSON
1408        NABLE, KARLA VICTORIA  PULGADO
1409        NABOR, MARIA ISABEL  PALAD
1410        NACNAC, KRISTEL MARIE  OFLEAR
1411        NAGAL, LEILA KAREN  DOMINGO
1412        NAGPALA, LOVELY ANGELICA  ARETA
1413        NAIDAS, MARIA ANA LOUISE  MENDOZA
1414        NAKASHIMA, KATHREEN MARIE  DOMINGO
1415        NAKHAI, KHASHAYAR  FLORENDO
1416        NAPULI, BRYLLE  SIVA
1417        NARIA, MARIANNE JOY  NAPATA
1418        NAVALES, DEXIE  JACQUEZ
1419        NAVARRO, CHARITY  CRISTOBAL
1420        NAVARRO, JESSIAH AURA  MAGBANUA
1421        NAVARRO, MARC JULIUS  HERNANDEZ
1422        NAVARRO, MATT JASON  JALIPA
1423        NAVARRO, RIZZA  VERGARA
1424        NAVIDAD, BAXELEY JOY  LEDESMA
1425        NEGRADAS, MA BEATRIZ  CABUDOY
1426        NELSON, ZANE OLIVER III  MARTINEZ
1427        NEMENZO, DYAN  SALAS
1428        NEPOMUCENO, MARIA CHRISTINA  CRUZ
1429        NERVA, KYLA JANIKA  MILABO
1430        NERVES, ALANA RAE  BARJA
1431        NG, JANICE NATASHA  CHUA
1432        NG, JEREMY  CHI
1433        NG, NICHOLAS  MAGALONA
1434        NG, NICOLE LORRAINNE  CO
1435        NG, SHERWIN DEXTER  VENTURA
1436        NG TSAI, ERIKA JOY  ROSTATA
1437        NGIS-IBAN, PRECY  LAKEY
1438        NGO, MELISSA  YU
1439        NICOLAS, JAY JOSEPH  GARCIA
1440        NIÑORA, KRYSTLE MARIE  FRANCISCO
1441        NOCHE, ROBERTO III  NONES
1442        NODA, MAIKA  SABATE
1443        NOH, JINALYN  TUYOR
1444        NOVIO, DUTCH LINO  CRUZ
1445        NUEVO, MARIAN  RIVERA
1446        NUEVO, MARION  RIVERA
1447        NUFUAR, ERNEST JAN  TIANERO
1448        NUÑEZ, KARL WAYNE  LOSANTA
1449        NUÑEZ, KRIS ICYN  BOLIVAR
1450        OBEDOZA, MAHA RITA  ARABIA
Roll of Successful Examinees in the
PHYSICIAN LICENSURE EXAMINATION
Held on AUGUST 23, 2014 & FF. DAYS                     Page: 31 of  47
Released on SEPTEMBER 4, 2014
Seq. No.         N a m e
1451        OBELLO, JENNIFER  CORPUZ
1452        OBIAKOR, VICTOR CHIMA  DE MESA
1453        OBLIGACION, HENLEN MAE  QUIAMBAO
1454        OBRA, RENEE CELESTE  CELLONA
1455        OBRERA, MARIAN GRACE  DEOSO
1456        OCAMPO, JOHN VINCENT  DY
1457        OCAMPO, LYNETTE MARIE  CASINGAL
1458        OCAMPO, MARIE NICOLE  SERRANO
1459        OCAMPO, THEOLA VANIA DIONNE  VILLAS
1460        OCENAR, JOYCE ANN  CLOMA
1461        OCON, MAETRIX  OREJUDOS
1462        ODRA, ABIGAEL  ABELARDO
1463        OGALINO, HANNAH CELENE  ESPIRITU
1464        OGATIS, RENE  ALONSABE
1465        OGERIO, CHRISTINE GRACE  VIOLA
1466        OH, PRINCESS ANNE  FERNANDEZ
1467        OLALIA, RALPH GERARD  CATAJAN
1468        OLIVER, MICAH MURIEL  EGUIA
1469        OLIVERA, JANNA ELYZA  PERALTA
1470        OLONDRIZ, KAREN  MASANGCAY
1471        OMEGA, JAIME JOAQUIN  ALIX
1472        ONG, EDILISA  LU
1473        ONG, KENO LORENZO  DIEGO
1474        ONG, KIMBERLY MAE  CHUA
1475        ONG, LAUREEN CLAIRE  YAP
1476        ONG, NICODEMUS  LIM
1477        ONG, ROBERT JERIC  BULANHAGUI
1478        ONG, SCOTT RILEY  KUA
1479        ONG, VICAR  UY RAÑOLA
1480        ONILLA, ARIANNE MARISSE  AGUINALDO
1481        ONILLA, JOHN CHRISTOPHER  AGUINALDO
1482        ORDILLO, CRIS NIÑO  FROGOSO
1483        ORDINARIO, KATHERINE  GERONIMO
1484        ORDOÑEZ, ALEXIS MARI CLAUDINE  PARAYNO
1485        ORDUÑA, PATRICIA  CASTILLO
1486        ORIOLA, RONNIE ALLEN  DIAZ
1487        OROLA, REJO MAE  BALICAS
1488        ORTAL, ABIGAIL  ZABLAN
1489        ORTALIZ, JERRY  BANQUERIGO
1490        ORTEGA, CURT DARYL  LAO
1491        ORTEGA, ROZELYN  SANTOS
1492        ORTEZA, ADRIAN RAYMOND  TORION
1493        ORTIZ, REY EMIL  BORLAGDAN
1494        OSIA, CARROL MAE  FALTADO
1495        OSORIO, NINA KRISTY  ARELLANO
1496        OZAETA, MARIA KRISTINA CECILIA  PABLO
1497        PABAYOS, GUINEVERE  SIY
1498        PABER, JARED KERR  BELLO
1499        PABER, JERNE KAZ NIELS  BELLO
1500        PACHECO, ALEXANDRA  PORCIUNCULA
Roll of Successful Examinees in the
PHYSICIAN LICENSURE EXAMINATION
Held on AUGUST 23, 2014 & FF. DAYS                     Page: 32 of  47
Released on SEPTEMBER 4, 2014
Seq. No.         N a m e
1501        PACLIBAR, RONNELLEE  GARCIA
1502        PACUMIO, FRANCIS NIKOLAI  ESTRELLA
1503        PADAYAO, ERIKA  NUEVAS
1504        PADILLA, SAMANTHA FAYE  MARCELO
1505        PADILLA, SEAN PAULO  CANERO
1506        PADISIO, JOHN EDWARD  CORDOVA
1507        PADRE, SARAH MAY  CERVANTES
1508        PAGDILAO, JICA GRACE  GARILLO
1509        PAGGAO, JAYME NATASHA  KOH
1510        PAGUYO, MARY ABEGAIL  DUNGCA
1511        PAJO, AZALEA  TENERIFE
1512        PALACAY, EDENFIELD  DE PERALTA
1513        PALACIO, ROWEL  DE LEON
1514        PALAD, GERARD PER  GARCIA
1515        PALADIO, PAOLO VICENTE  PEÑA
1516        PALARCA, NONA HELENA  DIGNADICE
1517        PALEC, JESILYN  FABRIGAR
1518        PALIS, FELICITAS JEAN  CATINDIG
1519        PALLINGAYAN, JERRENCE MAY  PASION
1520        PALMA, MITZIE  MERCADO
1521        PALMERO, VINA FLORENTINA  PASTOR
1522        PALO, KATHLEEN LEIGH  JAVA
1523        PALOMAR, HANNA FRANCESCA  MARZAN
1524        PALOMO, JOSELIE MARI  GARRUCHA
1525        PALUAY, ROBERT  LOU
1526        PAMATMAT, ROSELYN  VALLEZ
1527        PAMINTUAN, ALEXANDRA FAYE  LACSINA
1528        PAMINTUAN, AUGURIO JR  GONZALES
1529        PAMINTUAN, CARLO FRANCO PHILIPPE  LACSINA
1530        PAMINTUAN, PHIL  PATAWARAN
1531        PANDAY, EMILIA SOCORRO  OROZCO
1532        PANGANIBAN, JAYSON  CABALAG
1533        PANGANIBAN, KACY  MORALES
1534        PANGANIBAN, ROMAN JR  SANTILLAN
1535        PANGANIBAN, VICTOR ANGELO  SANTILLAN
1536        PANGILAN, RUBY JEAN  YAP
1537        PANGILINAN, CHRISTINE  TOBIAS
1538        PANGILINAN, ERANIE  LIRIO
1539        PANGKET, JOVY ANN  FABAAN
1540        PANIZALES, HANCE ROMMEL  PADERNA
1541        PANO, CARL ERICK  SANTELLA
1542        PAR, JENNEFER  ALMONTE
1543        PARAS, DANIELLE NICOLE  TORRES
1544        PAREDES, ROY LAWRENCE  SALAVERIA
1545        PAREJA, ANDRE JOSEPH  MARCOS
1546        PARRA, CHRISTIAN  MAGPILE
1547        PARREÑAS, CHRISTOBEL ROSE  UY
1548        PASAMANTE, JANE ANGELE  BANIAS
1549        PASAMONTE, MIGUEL  MAUBAN
1550        PASCUA, RODELIA  CELESTE
Roll of Successful Examinees in the
PHYSICIAN LICENSURE EXAMINATION
Held on AUGUST 23, 2014 & FF. DAYS                     Page: 33 of  47
Released on SEPTEMBER 4, 2014
Seq. No.         N a m e
1551        PASION, JHADE  LEAÑO
1552        PASTRANA, MARY ROSE  REYES
1553        PATUPAT, ANNAROSE  LALIM
1554        PAULINO, JHON WINSTON  WONG
1555        PAULINO, JOSE ANTONIO  TAN
1556        PAULINO, MARIA MIRASOL  CRUZ
1557        PAULINO, TRAENI NOSTRA  TABLIZO
1558        PAULINO, VICTOR EPHRAIME  VENERACION
1559        PAZ, LARMIE JOYCE  ABAT
1560        PAÑARES, CHIARA CHRISTINE  NOVAL
1561        PAÑO, MA EUNICE  RIMANDO
1562        PECACHE, MONICA  BAGATSING
1563        PECATO, JOAN GABRIELA  ANTONIO
1564        PEFIANCO, CRISTINE CELINE  ZAVALA
1565        PEGUIT, JOSEPH ANGELO  ISRAEL
1566        PELAYO, JOSEPH RAEVIN  ZABALA
1567        PENDATUN, DATU NASSER III  ABPI
1568        PENECILLA, GERARD LORENZ  MALIGAD
1569        PENSERGA, GRACE  GONZALES
1570        PERALTA, JHOANNE EIZLE  GOROSPE
1571        PERALTA, LEANDER  VINOYA
1572        PERALTA, RAFAEL JOSE  MARTINEZ
1573        PEREZ, ADRIAN  DEL MUNDO
1574        PEREZ, BRYAN DOLFTON  CONTREVIDA
1575        PEREZ, CATHERINE  SALAPARE
1576        PEREZ, MARC FRANCIS  JUSON
1577        PEREZ, MARIA CRISTETA  BORLADO
1578        PEREZ, PAULA MICHELLE  MENESES
1579        PEREZ, ROWELL  CARREON
1580        PEREZ, TAMICA  LAOT
1581        PERLAS, MARIE CLAUDINE FRANCESCA  BANEZ
1582        PEROLINA, CHRISTIAN  MENDOZA
1583        PERUCHO, NUEVA JOY  ALLEGO
1584        PESTAÑO, JULIE ANN  PURA
1585        PETROU, LEFKOTHEA  EGROS
1586        PEÑA, MARIE ELOISE ANTOINETTE  GOCO
1587        PEÑARUBIA, SHARON ROSE  LACEA
1588        PEÑAS, ALEXIS JOHN  PINEDA
1589        PHILIPP, KERSTIN BIANCA  EMBARNASE
1590        PIDO, QAREEM  GUADILLA
1591        PILIT, MA BELEN  BATHAN
1592        PIMENTEL, RASS SHIELDS  DAGATAN
1593        PIMPINIO, BRIAN MAE  VALIENTE
1594        PINEDA, ANNA MARIE  GOPEZ
1595        PINEDA, APRIL JOY  CLARIANES
1596        PINEDA, SABRINA  VIRAY
1597        PIPO, ELIZABETH ANGELA  REYES
1598        PIZARRAS, SARA JESSICA  BRILLANTES
1599        PIZARRO, DEAN MARVIN  POTATO
1600        PLANILLA, CYRIL JONAS  MAGALLONA
Roll of Successful Examinees in the
PHYSICIAN LICENSURE EXAMINATION
Held on AUGUST 23, 2014 & FF. DAYS                     Page: 34 of  47
Released on SEPTEMBER 4, 2014
Seq. No.         N a m e
1601        PLANTA, JOSE ELADIO  GOLINGAY
1602        PLANTO, MARK ANTHONY III  BALELA
1603        PLOTEA, FRANCISLYN CESAR  ALCALDE
1604        PO, JEMILLY MARGAUX  LLEVA
1605        PO, NENETTE MARIE  MORAGA
1606        POBLETE, COLUMBINE  BAUTISTA
1607        POBLETE, JOHANNA HAMNIA  BERNADOS
1608        PONCIO, MAR ARISTEO  GEROZA
1609        PONGCO, MARK CHRISTOPHER  CRISOSTOMO
1610        POOT, NOELLE KARLA MANIYA  MIRANDA
1611        PORLAS, ROMEO JR  VELOSO
1612        PRADO, DAVID SPENCER  GARCIA
1613        PRESTO, JULIUS CEASAR  ESCOBARTE
1614        PRIMAVERA, JUDITH IVY  FERNANDEZ
1615        PULANCO, WILMAR  CHAVEZ
1616        PUNZALAN, ASTER SUZETTE  DE GUCENA
1617        PUNZALAN, SAMANTHA  SANTOS
1618        QUEBRADO, JAZELLE  ROSALES
1619        QUEZON, ANNA SHARMIE  CARAAN
1620        QUIAL, IVAN JAMES  TEMBLOR
1621        QUIAMBAO, LOU FRANCHESCA  GAMO
1622        QUICHO, HERNANE MANUEL  MARCON
1623        QUIJANO, CRISTINA MARIDES  LOPEZ
1624        QUIJANO, DANICA  BUSTILLO
1625        QUILICOT, CHRISLEEN THERESE  UNABIA
1626        QUILING, FRANCES MAREI  NUGUID
1627        QUIMBA, KATHERINE PHOMEIA  CADAG
1628        QUINCENA, NELSON JOSEPH  VILLANUEVA
1629        QUINIVISTA-YOON, JENNY MAE  AGUSTIN
1630        QUIRINO, MANUEL JR  SHIU
1631        QUITIQUIT, NINA CLARA  CARRENO
1632        QUIÑO, JOEY  RAUTO
1633        RABANAL, RALPH  NAVAL
1634        RACADIO, MARIE LOURENZ  MUNDIN
1635        RAMILO, JENNIFER AMOR  NATIVIDAD
1636        RAMIREZ, ABIGAIL  PANGAN
1637        RAMIREZ, EMELI MARIE CHRISTY  GALINDO
1638        RAMOS, AMANDA MAE  LAURENCIANO
1639        RAMOS, CRISS RAYMOND  PADILLA
1640        RAMOS, EILEEN ANN  SANTOS
1641        RAMOS, EVERLY FAITH  PEREZ
1642        RAMOS, HAZELENE JOYCE  GAYADAN
1643        RAMOS, HAZIEL MAE  LAVIÑA
1644        RAMOS, IANNE JIREH  NACARIO
1645        RAMOS, JULES REINIER  MANUEL
1646        RAMOS, KATRINA MAE  JACOB
1647        RAMOS, NICOLE ROSE  BAUTISTA
1648        RAMOS, RAMON ALBERTO  DEL ROSARIO
1649        RANAY, SARAH GRACE  ALOJADO
1650        RAPAL, RAINIER MARK LOIDOR  LAGUIDAO
Roll of Successful Examinees in the
PHYSICIAN LICENSURE EXAMINATION
Held on AUGUST 23, 2014 & FF. DAYS                     Page: 35 of  47
Released on SEPTEMBER 4, 2014
Seq. No.         N a m e
1651        RAPISURA, MARK ANTHONY  RUMBAOA
1652        RASHID, HARIS  MALALUAN
1653        RAYOS, ROSE BELLE  VALENTIN
1654        RAYOS DEL SOL, JOANNA MARIE  DALISAY
1655        RAZO, SIEGFRIED HECTOR  BACLAYON
1656        REBUGIO, FRANCES DIANNE  GUZMAN
1657        REDOBLADO, GENEVIEVE  BALLARES
1658        REGONDOLA, HANNALEEH  SANTOS
1659        REJANTE, SOFIA CARLA  DEE
1660        RELATORRES, JOANNA LYN  VERONA
1661        RELENTE, MARIA RICCI ELEARHINA  SUDAYAN
1662        RELLORA, LARA PATRICIA  RECIO
1663        RELLORA, LOUIZA ERIKA  RECIO
1664        REMONTE, EDGAR JR  FAJARDO
1665        RENTON, INA MARIE  SO
1666        RESPICIO, KATRENE CAY  RAMILO
1667        RESURRECCION, ZUE LORAINE  RULLAN
1668        REVELO, LEIA  REDELOSA
1669        REVELO, RENAMAR  NADALA
1670        REVILLES, JERALDINE  DE LA CRUZ
1671        REVOTE, ALAINE  GARAY
1672        REY, KATRINA LOREN  RACA
1673        REYES, AMOR  SAN PEDRO
1674        REYES, DANA FAYE  MOZUELA
1675        REYES, ELIZABETH JEREMMIE  LANGUIDO
1676        REYES, JED CEDRIC  SAN JUAN
1677        REYES, JOHN ISIAH CARL  BAÑARES
1678        REYES, JOHN ROBINSON  LIWAG
1679        REYES, JUDILBETH  MAMITES
1680        REYES, JULIANNE FRANCESCA  FLORES
1681        REYES, KRISTINE  PABLO
1682        REYES, MA CRISTINA  GIMUTAO
1683        REYES, MERRY CHRIS  ESGANA
1684        REYES, MIGUEL CARLOS  BACLAYO
1685        REYES, PAULA CITADEL  BANDIAN
1686        REYES, SHARMAINE ANN  LEGASPI
1687        REÑOSA, NICO ALDRICH  CALLUENG
1688        RICAFORTE, KATRINA  RAMOS
1689        RICAFRENTE, RAMON II  CHUA
1690        RICALDE, BABY KRISTIANNE  URACA
1691        RICARDO, JOSE FERNANDO  CATRAL
1692        RIDON, MARICAR  GONZALES
1693        RIEGO DE DIOS, RODEL  BONIFACIO
1694        RITUALO, MICHAEL SHAUN  BUHION
1695        RIVERA, ADOVICH  SARMIENTO
1696        RIVERA, JANNIE  FONTANILLA
1697        RIVERA, JUSTEEN ENRHICO  CLAUD
1698        RIVERA, KAMILLE ANGELI  ASANIAS
1699        RIVERA, KATRINA  MARQUEZ
1700        RIVERA, KAY  CHUA
Roll of Successful Examinees in the
PHYSICIAN LICENSURE EXAMINATION
Held on AUGUST 23, 2014 & FF. DAYS                     Page: 36 of  47
Released on SEPTEMBER 4, 2014
Seq. No.         N a m e
1701        RIVERA, LORELIE ANN  CASAS
1702        RIVERA, MARIA ISABEL  PALMA
1703        RIVERA, RAMON MIGUEL  MONTAÑA
1704        ROA, JOANNE  RIVAS
1705        ROBERTS, STEPHEN  RESURECCION
1706        ROBLES, GAREN RUSSELL  DAQUIOAG
1707        ROBLES, KRISTINA  BOTEROS
1708        ROBLES, MARK JAY  MANARANG
1709        ROCAFORT, ANGELO  RECIO
1710        ROCERO, ALPHA LOUIE  ENRIQUEZ
1711        RODELAS, RUS CYAN JOSEF  EVANGELISTA
1712        RODRIGUEZ, BEN JOSEPH  PEÑA
1713        RODRIGUEZ, CZARINA  CELIS
1714        RODRIGUEZ, ISABELLE  PEREZ
1715        RODRIGUEZ, JAN MICHAEL  DATOC
1716        RODRIGUEZ, LHENA ELIZABETH  ATIENZA
1717        RODRIGUEZ, RONNEL  BUMANGLAG
1718        RODRIGUEZ, VIKKI DARL  RADJAC
1719        ROGANDO, ERICA WHITNEY  TAN
1720        ROGELIO, PAOLO NICO  ASERON
1721        ROLDAN, DEBBIE  ORDIZ
1722        ROLDAN, MARIE KRISTINE  RODRIGO
1723        ROLLORAZO, ALBERT ROY  MANALO
1724        ROMBAOA, ROXANNE PEARL  BRUNO
1725        ROMERO, ROBERT MOISES  TROVELA
1726        ROMUAR, JEZIEL  CORTADO
1727        RONQUILLO, JOSE BERNARDO  LACUNA
1728        ROQUE, JORGE-JOSEPH MEEKO III  VENTURINA
1729        ROSALDA, MARGRETTE ZYRA  CUEVAS
1730        ROSALES, JOSH MATTHEW  BUSTAMANTE
1731        ROSARIO, RUZZEL FAYE  NAYRA
1732        ROSEL, MARA CECILIA  BARICAN
1733        ROSETE, MARGARET  BAUTISTA
1734        ROSSI, CARLENE ERICA  DEL ROSARIO
1735        ROXAS, EXODUS  TRILLANA
1736        ROÑO, ELIZA MAE  DU
1737        RUBIO, DONNEL GUENTER  TING
1738        RUIZ, APRIL ROSE  CABANIG
1739        RUIZ, HANAH  INSIGNE
1740        RULA, EDEN MAE  BAGAFORO
1741        SAAVEDRA, HERBERT  WEE SIT
1742        SABANG, RALPH LLEWEL  DIAZ
1743        SABERON, KEITH MOON  QUISAGAN
1744        SACLUTI, NOAH  SABILE
1745        SADIAN, HERSON JR  ESPEDILLON
1746        SADIAN, RONALD  PASCUA
1747        SAGAYAGA, HOPE III  MORAGA
1748        SAGUID, EDLEEN ROSE  TACIO
1749        SAID, SAIDAMEER  LUCMAN
1750        SAJONAS, MA LORNA  AMMUGAUAN
Roll of Successful Examinees in the
PHYSICIAN LICENSURE EXAMINATION
Held on AUGUST 23, 2014 & FF. DAYS                     Page: 37 of  47
Released on SEPTEMBER 4, 2014
Seq. No.         N a m e
1751        SALAZAR, MARIA CHRISTINA  PAYAS
1752        SALAZAR, MARJORIE LALAINE  MIRAVALLES
1753        SALAZAR, RICO WYBEN  BALIGO
1754        SALCEDO, KARL MARTIN  QUINTO
1755        SALCEDO, MARLA CHARISSA  ESPIRITU
1756        SALES, MERRIDETTE  SUICO
1757        SALEY, ROCELYN  MONICO
1758        SALIENDRA, GLETHE HANZEL  ABARICIA
1759        SALIGANAN, IRENE  TANDICO
1760        SALISE, GAYLE JOYCE  NILLAS
1761        SALONG, AMEL KHAN  MAGAD
1762        SALVADOR, DIRDRAH AINA  CRISOSTOMO
1763        SALVADOR, KAREENA ANNETTE  BAYOT
1764        SAM, RALPH RALSTON  SAMSON
1765        SAMAMA, BAI DEEVAH EILEEN  ABPI
1766        SAMBITAN, SALVADOR JR  LIPNICA
1767        SAMONTE, ALLIANA RAQUEL  MALLARI
1768        SAMSON, CHELSEA ELIZABETH  GOTHONG
1769        SAMSON, DANN VINCENT  CRUZ
1770        SAN ANDRES, REINALYN  REYES
1771        SAN DIEGO, MARY CZARINA  VILLANUEVA
1772        SAN JUAN, MARI DES  JIMENEZ
1773        SAN LUIS, CARMELA  VILLANUEVA
1774        SANARES, KATHLEEN CAMILLE  GRANALI
1775        SANCHEZ, ALEXIS JOYCE  TOLENTINO
1776        SANCHEZ, BLESSEN AIZA SAGRADA CORAZON  QUIMING
1777        SANCHEZ, DARBENE LESTER  CATAPANG
1778        SANCHEZ, IRENE  FEGARIDO
1779        SANCHEZ, JESSICA MAE  DIMALANTA
1780        SANCHEZ, JUDE BENEDICT  PELAEZ
1781        SANDOVAL, FIONNAH MAE  LIM
1782        SANIDAD, SANDRA SUSANA  FIANZA
1783        SANTIAGO, AIVIND GABRIELLE  GONZALES
1784        SANTIAGO, BERNADETTE MELISSA MARIE  QUIZON
1785        SANTIAGO, JULIUS SALVADOR  CHUA
1786        SANTIAGO, MARCO  CRUZ
1787        SANTIAGO, MARIA CARMINA  LORENZANA
1788        SANTIAGO, MARIANNE RANA  TAN
1789        SANTIAGO, SHIRLEY  ALTAREJOS
1790        SANTOS, ABIGAIL  CENIZA
1791        SANTOS, CELINE AURA  TANJUECO
1792        SANTOS, ELEONOR  MARQUEZ
1793        SANTOS, FAITH  YU
1794        SANTOS, FIDMELSON  MACALINAO
1795        SANTOS, GENE FERDINAND  SOLIMAN
1796        SANTOS, HANZEL  ESMENDA
1797        SANTOS, JOSE PAOLO  LEVANZA
1798        SANTOS, JOSHUA  BARROGO
1799        SANTOS, JULIAN  MANALASTAS
1800        SANTOS, MARIA ANGELA  MORA
Roll of Successful Examinees in the
PHYSICIAN LICENSURE EXAMINATION
Held on AUGUST 23, 2014 & FF. DAYS                     Page: 38 of  47
Released on SEPTEMBER 4, 2014
Seq. No.         N a m e
1801        SANTOS, MARIA ELIZABETH  UY
1802        SANTOS, MARIA PRINCESSLYN  QUIAMBAO
1803        SANTOS, MARIA REGINA  CU
1804        SANTOS, MARIANNE  BALLESTEROS
1805        SANTOS, PATRICIA THERESE  ALVERO
1806        SANTOS, RACHEL  RODRIGUEZ
1807        SANTOS, RONALD  FELICIANO
1808        SAPNO, KRISTINE JOY  DUNGCA
1809        SAQUIDO, ANNA ISABELLE  DAVID
1810        SAQUITAN, ANGELO JOSELITO  CHAN
1811        SAQUITAN, CARL STEPHEN  AYALA
1812        SARANGAY, JAN ADRIAN  FUGABAN
1813        SARATAN, ROCHELLE ANGELICA  AENLLE
1814        SARAVILLO, SARAH JANE  BARRIENTOS
1815        SARENAS, LEAH SAMANTHA  SEVIDAL
1816        SARIP, RUFFAIDA  MAYON
1817        SARITA, MABEL ANGELA  TIONGSON
1818        SARMIENTO, KARLA TRICIA  CORPUZ
1819        SAROSONG, ROHANIFAH  PENDIAMAN
1820        SAU, STACEY ANNE  SY
1821        SAULOG, KENNETH  FABIAN
1822        SAURE, AZPIRO DOMINAR  BILAYON
1823        SAYAO, MARIA MARGARITA  DEL ROSARIO
1824        SAYO, KATHERINE JOY  BERNARDO
1825        SAYSON, JOBERLY  DUNGGANON
1826        SEBASTIAN, JOHANNA  GAHUM
1827        SEE, PATRICIA CAMILLE  SANTOS
1828        SEGOVIA, RUTH JOY  FARINAS
1829        SENCIL, DARYL KEY  BILLONES
1830        SENDAD, ABNER YASSER  ABELLANOSA
1831        SENDON, SONNY  CORPUZ
1832        SENO, VIRNA NOREENA  RIGOR
1833        SEPE, JESSELLE  ESTEBAN
1834        SEPE, JOHN PAUL  INRES
1835        SERAD, MAULANA  MAPUPUNO
1836        SERALDE, ADRIAN  MANALO
1837        SERRANO, ALVIN ANTHONY  PASTORAL
1838        SETIAS, CHONA  SARABIA
1839        SEVILLA, JENNIFER PAULINE  MADAMBA
1840        SEVILLENO, MICHELLE STEPHANIE  SADAYA
1841        SEÑEREZ, KARLO LORENZO  ESPARCIA
1842        SI, CELINE PEARL  SO
1843        SIATAN, MIGUEL POCHOLO LUIS  RAZON
1844        SIAZON, DWIGHT LAURENCE  SANA
1845        SIAZON, NERISSE ISABELLA  TIO CUISON
1846        SIBAL, ED MARIE  PARAS
1847        SICAT, FRENZZY  CASIGURAN
1848        SICSIC, CYRIL  FUNDA
1849        SIGGAOAT, ABIGAIL  TAN
1850        SIGUAN, ANTHONY PAOLO  TUMACLAS
Roll of Successful Examinees in the
PHYSICIAN LICENSURE EXAMINATION
Held on AUGUST 23, 2014 & FF. DAYS                     Page: 39 of  47
Released on SEPTEMBER 4, 2014
Seq. No.         N a m e
1851        SILVA, LOVELY  ROSALES
1852        SILVA, SYLVAN DIOSDADO  FERNANDEZ
1853        SILVERIO, LEAN ANGELO  ANG
1854        SILVESTRE, FRANCIS PAUL JOMAR  REYES
1855        SIMBAJON, HONNIL LOUEL  ROLLINAS
1856        SIMBUL, MARY ANNE  SESE
1857        SIMON, MARLYN  CATIMO
1858        SIMON, SAMUEL DAVID  RECINA
1859        SIMPAO, AMELYN  SAMSON
1860        SINGLAO, SHEINA  IGUALDO
1861        SINGSON, AMIHAN  SANTIAGO
1862        SINGUA, ARVIN JOHN  SANTOS
1863        SIOCO, NELL JOHANN  BONIFACIO
1864        SIONGCO, PAULA RUTH  LUCENA
1865        SIOSON, JACQUELINE  LIM
1866        SISANTE, LEONA CARMEN  DE RAYA
1867        SISAYAN, GIELZEN JOI  DE GUIA
1868        SISON, CORRINE  VILLAHERMOSO
1869        SISON, IRRISSE ALBINE  LIM
1870        SISON, KAREN  MERCADO
1871        SISON, PAUL MICHAEL  GEVER
1872        SIY, WALDEMAR  TAN
1873        SIÑAGAN, MARK  CUEVAS
1874        SO, JACKLYN  MANAOG
1875        SO, RIZZA ANTOINETTE  YAP
1876        SO, RUBY HAIZELINE  SO
1877        SOLANO, ANIE  HUENDA
1878        SOLEDAD, KATHERINE ANN  VISTAVILLA
1879        SOLIDUM, CHARRY MAE  SAGUIL
1880        SOLIDUM, KARL JOSEF  DELA CUESTA
1881        SOLIMAN, MARC GINEL  BETIA
1882        SOLIMAN, MARIA LOURDES  BUGARIN
1883        SOLIS, JANN CHRISTIAN  VILLANUEVA
1884        SOLIVEN, RACHELLE DIANNE  VELASCO
1885        SOLIVEN, RAYMOND VALERI  CASTILLO
1886        SOLLANO, MA HANNA MONICA  ZAIDE
1887        SOLLER, JOEL JOSEF  SALCEDO
1888        SONGCO, JULIE ANNE PATRICIA  MAGSINO
1889        SONGCUAN, NERISSA CRYSTAL  DE LOS REYES
1890        SOON, KING JOHN SHERWIN  YEE
1891        SORIA, IRIS  ARCAYERA
1892        SORIA, NICOLE  BALALIO
1893        SORIANO, ANNA CORITHA  MADRIAGA
1894        SORIANO, FERNANDO ZION  ARTIAGA
1895        SORIANO, NICANOR ANGELO  PORTEZ
1896        SORIANO, RANDEE TESSABELLE  PEREA
1897        SORILLO, ROAN STEPHEN  MOGUAD
1898        SOTA, KARL JOHN  CAPULONG
1899        SOTALBO, DENORSON  REALEZA
1900        SOTTA, LAARNI LOU  MALONZO
Roll of Successful Examinees in the
PHYSICIAN LICENSURE EXAMINATION
Held on AUGUST 23, 2014 & FF. DAYS                     Page: 40 of  47
Released on SEPTEMBER 4, 2014
Seq. No.         N a m e
1901        SOYANGCO, RENZ  SANTOS
1902        STO DOMINGO, MA CARMELA  LARRAZABAL
1903        SUERO, JOYCE KARLA  SEGUI
1904        SULIT, JUXEREZ MARIA  BARRERAS
1905        SUMAOANG, IRENE CAMELLA  VELOSA
1906        SUMCIO, LUDITH  VENIARTA
1907        SUMILANG, FRANCESCA MARI  PERALTA
1908        SUMPINGAN, SITTIE HAFIZAH  MAMBUAY
1909        SUNGA, ANN BERNADETTE  GOMEZ
1910        SUNGA, KEVIN CHRISTOPHER  REBOLLIDO
1911        SUNGCAD, LORENZO RAFAEL  VIAJAR
1912        SUPNET, ARMINE LEE  DE LAS ALAS
1913        SUSI, FIEL MARISE  SANTOS
1914        SUSON, LORJANE  PAGALAN
1915        SUTINGCO, ARMAND BRYAN  DE LEON
1916        SUYAN, JAY MOORE  WALANG
1917        SY, JANINA PAULA  TIULENTINO
1918        SY, JEAN KAMIL  LAZCANO
1919        SY, JOANNA MAE  JOSON
1920        SY, KRISTINE GAIL  AREVALO
1921        SY, MARIANNE LINLEY  LOO
1922        SY, MICHAEL DAVID  SALMON
1923        SY, MICHELLE ANN  CASTILLON
1924        SY, THERESE JOY  LOZANO
1925        SYDIONGCO, CHARLES ARTHUR  MATRIANO
1926        TABANGIN, PRINCESS CZARONNE  NACACHI
1927        TABILOG, MANFRED  TERO
1928        TABIOS, GARY GUIDO JR  CREDO
1929        TABIQUE, V ANTOINETTE PHRAZEIN  VILLAFLOR
1930        TABUNDA, RODESSA CHARCEY  ABELLERA
1931        TACBAD, JONAS JANN  SIMBUL
1932        TACTAY, CARISSE MARIA  FAVIS
1933        TADEO, JHOANNA MAY  OBENZA
1934        TADIFA, JOHN PAUL  RUEGA
1935        TAGALOG, RALPH ADAM  SENARLO
1936        TAGAYONA, APRIL  CALIMAG
1937        TAGAYUNA, KIMBERLY  AGATO
1938        TAGOMATA, ETHYLENE ROSE  AHUMADA
1939        TAGOMATA, KARL BABE  GORNAL
1940        TAGUINOD, MARK JAMES  CORDON
1941        TAGUM, SARAH  LAGRIMAS
1942        TAHIL, MELANIE GRACE  SUSALO
1943        TAHIL, SAMIR  UY
1944        TAJONERA, MA KATHERINE JOY  CLARETE
1945        TALADRO, MARY ROSE  DOMINGO
1946        TALAN, CERI JANE  HOMILLANO
1947        TALAVERA, ERIC ROYD  FANCO
1948        TALINGTING, REINER  OCAMPOS
1949        TALON, KEVIN ANDREW  DE GUZMAN
1950        TAMARAY, ETHEL GRACE  FACUN
Roll of Successful Examinees in the
PHYSICIAN LICENSURE EXAMINATION
Held on AUGUST 23, 2014 & FF. DAYS                     Page: 41 of  47
Released on SEPTEMBER 4, 2014
Seq. No.         N a m e
1951        TAMAYO, BERNADETTE MARIE  KARUNUNGAN
1952        TAMAYO, EUNICE MAE  MALUNES
1953        TAMAYO, MARIA THERESA  HERNANDEZ
1954        TAMAYO-UNCIANO, STELLA CHAITANYA  NAVARRA
1955        TAMESIS, JAMES FLORENCIO  DEC
1956        TAMSI, PERICLES  ZAPORTIZA
1957        TAN, ANLI KAEL  CALANOG
1958        TAN, ANTHEA VIRGINIA  GAN
1959        TAN, ASHER PAUL  DY
1960        TAN, BERNADINE JOY  ALMAYDA
1961        TAN, CLAIRE  ARNAEZ
1962        TAN, EDGARDO JR  BABAO
1963        TAN, HARLEY  CHUA
1964        TAN, HAROLD NATHAN  CHOA
1965        TAN, JAYNE SARI  DY
1966        TAN, JENNIFER  UY
1967        TAN, JONIE  CHING
1968        TAN, KATHERINE GRACE  ROBLO
1969        TAN, LOUIE LITO  SAMODIO
1970        TAN, MA KATRINA  VELASCO
1971        TAN, MICHAEL ALEK  YU
1972        TAN, NIKKI FRANCESCA  OFREN
1973        TAN, RANDALL ISAAC  FELITRO
1974        TAN, REGINA IRIS JIRAH  CERDA
1975        TAN, RON MICHAEL  MURCIA
1976        TAN, RUTH KRISTINE  EDILLON
1977        TAN, SHEENA  BULAN
1978        TAN, THERESE FRANCESCA  RODRIGO
1979        TAN LIM, PAMELA  ONG
1980        TANAGON, MARGARITA BERNADETTE  VALENZUELA
1981        TANCHEE, FRANCIS  YU
1982        TANDOC, LESLEE ANNE  STA MARIA
1983        TANDOC, MARK HARRY  PARAGAS
1984        TANENGSY, DEBBIE ROSE  UY
1985        TANKIATSY, JAMES  UY
1986        TANSECO, VICENTE III  PINE
1987        TAPAYA, FAITH LYNETTE  RATUNIL
1988        TARAY, SARAH JEAN  MOLI
1989        TAURO, CHARLENE GAYLE  CALAUNAN
1990        TAVERNER, GOLDA MARIE  RAMIREZ
1991        TAVERNER, MA TERESA  RAMIREZ
1992        TAWAGEN, MARYBETH  PANONOT
1993        TAYA, HANNA MIA MONICA  DELA CRUZ
1994        TAYO, KATHLEEN KAY  TEMPLONUEVO
1995        TAÑADA, MARIA REGINA PAZ  KALAW
1996        TE, BON LESTER  VENTOR
1997        TE, CARLA MARIA  RODRIGUEZ
1998        TECH, MARIE BIANCA ANGELICA  MERCADO
1999        TECSON, IVAN O'NEILL  CHUA-REYES
2000        TECSON, MARK DAVID  VALMEO
Roll of Successful Examinees in the
PHYSICIAN LICENSURE EXAMINATION
Held on AUGUST 23, 2014 & FF. DAYS                     Page: 42 of  47
Released on SEPTEMBER 4, 2014
Seq. No.         N a m e
2001        TECSON, RHONA DEI  ANAYAN
2002        TEDOY, CANDICE MAY  ESTERA
2003        TEE, THERESE MONICA  JAUCIAN
2004        TEH, JILLIAN GEORGINA  UY
2005        TELA, MARIE GRACE  FUGOSO
2006        TEMPLO, BIANCA JOY  SEMONDAC
2007        TEMPONGKO, PAOLO PIO  SANTOS
2008        TENA, RUBEN MICHAEL JR  LUDEÑA
2009        TENORIO, EARNEST JOHN  BAUTISTA
2010        TEODOSIO, LENNIE GEANNE  SABULAO
2011        TEOTICO, JOHN MICHAEL PHILIP  BRETANA
2012        TERRENAL, MAX ANGELO  GOROSPE
2013        TIANGCO, ROGERSON  DE GUZMAN
2014        TICZON, ED CEL  GONZALES
2015        TIGLAO, ANGELIQUE LOVE  CAMPOS
2016        TILOG, MAUREEN RUTH  SABLA-ON
2017        TIMBANG, KRIZELDA  VILLANUEVA
2018        TIMBOL, JOHN CARLO  BALAOEG
2019        TIMBOL, MARIA KATHRINA  SAN BUENAVENTURA
2020        TINAJA, DINALYN  LAQUINTA
2021        TINAPAY, EARL STEPHEN RALPH  ALFAFARA
2022        TING, FREDERIC IVAN  LEONG
2023        TINGCHUY, AVILYN RAQUEL  BATHAN
2024        TINIO, ROBERTSON  KUB-ARON
2025        TIONGKO, JOSE LUIS  SUAREZ
2026        TIOPIANCO, ANDREA CAMILLE  PANALIGAN
2027        TIU, JOHN RODOLFO III  NGO
2028        TIU, KAYE  YU
2029        TOH, JOAN MARICE  CHAN
2030        TOLEDANO, BRYAN RENE  FORTICH
2031        TOLEDO, KRYS ANJELO  MERCADO
2032        TOLEDO, MARIAN CLARE  UMALI
2033        TOLENADA, MARK LESTER  INES
2034        TOLENTINO, ADRIAN JOSEPH  CAMPOS
2035        TOLENTINO, ALDRIC  NAVARRO
2036        TOLENTINO, BENJAMIN III  QUE
2037        TOLENTINO, DIANA MARIE  TORRES
2038        TOLENTINO, DIANA ROSE  GILBUENA
2039        TOLENTINO, JOALZON  DELA PAZ
2040        TOLENTINO, JOSHUA  GOMEZ
2041        TOLIBAS, ANGELLI  VILLANUEVA
2042        TOLOSA, MICHELLE MARY  LABIT
2043        TOMAS, ALELYN  DOMINGO
2044        TONGSON, CAROLYN GRACE  CRUZ
2045        TONGSON, DIANA  EMPAYNADO
2046        TORRES, DANILYN ROSE  QUIRIMIT
2047        TORRES, DORIS KATRINA  MANGUBAT
2048        TORRES, REGIL  OLIVA
2049        TRESMANIO, MARIA SOLEIL  TORRENTE
2050        TRESPECES, ALTHEA  GUANCO
Roll of Successful Examinees in the
PHYSICIAN LICENSURE EXAMINATION
Held on AUGUST 23, 2014 & FF. DAYS                     Page: 43 of  47
Released on SEPTEMBER 4, 2014
Seq. No.         N a m e
2051        TRIA, FRANCISCO IV  PATLING
2052        TRILLANA, SHARLEEN MICHELE  RAMIREZ
2053        TRINCHERA, CLINT  SUDARIO
2054        TRINIDAD, GENARO  VILLASEÑOR
2055        TRINIDAD, MA LOURDES BERNADETTE  DOMINGO
2056        TRIPOLE, KATHY JANE  SUENO
2057        TSANG, KELVIN  CHOI
2058        TSENG, NICOLE ANN  UY
2059        TUASON, MARIA JAN JOGEN  MAGBALON
2060        TUAZON, ROGERICO CARLO  BRILLANTES
2061        TULAY, AARON  GOSUDAN
2062        TULLAO, ANA TANYA  YLEAÑA
2063        TUMANG, IDA KATRINA  PLASTINA
2064        TUOZO, JENINA MAREE  MIRAFLOR
2065        TUOZO, TALITHA JENNA  MIRAFLOR
2066        TUPAS, ANGELI DOMINIQUE  SERAPIO
2067        TUPLANO, ROMELIE  MARASIGAN
2068        TURAJA, MARLON  CENABRE
2069        TY, ANDREW EDWARD  BARCELO
2070        TY, KAREN MAE  ANG
2071        TY, ROSELYNNE JOY  FERRER
2072        UBALDO, ONION GERALD  VERGARA
2073        UBOD, SCHERCHELL  LAMANILAO
2074        UDTUJAN, NELSON JR  CAPAHI
2075        UERA, JESSICA ANTOINETTE  SANTIAGO
2076        UICHICO, JONATHAN ROGEL  NARCISO
2077        ULANDAY, MARIA LEONORA  ALAMO
2078        UMALI, JOZA  ALGABRE
2079        UMPA, MELANIE  ALI
2080        USMAN, USMAIMA  FATIMA
2081        UY, ANDREA  BAGSIT
2082        UY, ANGELIQUE BEA  CARIAGA
2083        UY, ANTHONY EARL  CORPUZ
2084        UY, CARA ISABELLA  MACUL
2085        UY, CHRISTOPHER ANTONIO  YU
2086        UY, GENEVIEVE GUCCI GRACE  CAPISPISAN
2087        UY, GLADYS  ALUMBRO
2088        UY, GWENDOLYN TONI  JAYAG
2089        UY, JOHN PHILIP  TANTIT
2090        UY, NATHALIE GAIL  YU
2091        UY, PEARL PRINCESS  DE LOS SANTOS
2092        UY, TIMOTHY JOSEPH  SERAFICA
2093        UY CHOA KHAO, SHAIR ARIS  DATUKON
2094        VAGILIDAD, ANN JOSELL  BATES
2095        VALDES, MARIA ANGELICA  BACLIG
2096        VALDEZ, ANDREW BONAE ESTANISLAO  FLORES
2097        VALDEZ, CHARMAINE CATHERINE  PURISIMA
2098        VALDEZ, KARINA  DELOS SANTOS
2099        VALDEZ, MARY LYNETTE  BANGALAN
2100        VALDEZ, VENISSE VANCE  VERANO
Roll of Successful Examinees in the
PHYSICIAN LICENSURE EXAMINATION
Held on AUGUST 23, 2014 & FF. DAYS                     Page: 44 of  47
Released on SEPTEMBER 4, 2014
Seq. No.         N a m e
2101        VALENCIA, PAULA ANGELA  CABRAL
2102        VALENCIA, SAMANTHA  GALE
2103        VALERIO, AGATHA KRISTINE  DEL ROSARIO
2104        VALERIO, ARIANNE OLIVIA  SALCEDO
2105        VALIENTE, MHOELL CHESTER  DE GUZMAN
2106        VALLENTE, JEREMIAH  RAGANDAC
2107        VALLESTERO, EMERIE GOLD  PANGILINAN
2108        VASQUEZ, CAMILLE FAYE  DE LEON
2109        VEGA, SUSANA  COLENDRES
2110        VELASCO, DANIKA ANGELA  ARAGA
2111        VELASCO, JANE MARIE  GONZALES
2112        VELASCO, MANUEL JR  REYES
2113        VELASCO, ROGELIO JR  NONA
2114        VELASQUEZ, DIANE MAURISE  ARAMIL
2115        VELECINA, BIENVENIDO JR  BOLHAYON
2116        VELEZ, CZARINA  DE LEÑA
2117        VELOSO, ELY CAEZAR  JAIM
2118        VELOSO, ERNEST FRANCIS  BACATAN
2119        VENTURA, FREDYLIZA LOUISE  PEDRO
2120        VENTURA, KATRINA  LACSON
2121        VERA CRUZ, FRANCES JANINE  BIADO
2122        VERA CRUZ, LAURENCE MICHAEL  NUIQUE
2123        VERAME, TZAR FRANCIS  ECHAVEZ
2124        VERGABERA, HARTZYLL  BACERRA
2125        VERGARA, NICHO ANGELO  MAGBATOC
2126        VERGARA, VIRMEL JAN  DACANAY
2127        VERTUCIO, LIZET GENEVIV  FAUSTINO
2128        VERZOSA, GRAZIELLE  SALAMANCA
2129        VICENCIO, KATHERINE  ESPINOLA
2130        VICTORINO, TRACY ANNE  PIZARRO
2131        VICUÑA, MARK RICHARD  CABLING
2132        VIDAL, SHERRYL  GOMEZ
2133        VIGONTE, CHRISTINE  ENCANTO
2134        VILELA, ESTER MACE  MAMALE
2135        VILLAFLOR, GICHELLE GRACE  BILLENA
2136        VILLAFUERTE, CATHLEEN JOYCE  QUIBLAT
2137        VILLAFUERTE, MARY GRACE  MARTIN
2138        VILLALOBOS, ROEL ARIEL  PANOY
2139        VILLAMOR, RALPH RAOUL  ABELLANA
2140        VILLANUEVA, ALVIC  CHACON
2141        VILLANUEVA, KARLO JOSE  RUIZ
2142        VILLANUEVA, KEILAH GAILE  AGARMA
2143        VILLANUEVA, KRISTOPHER GREG  CHANG
2144        VILLANUEVA, MIGUEL  JOSON
2145        VILLANUEVA, NICA MAY  VELAS
2146        VILLANUEVA, STEFFI ANNE  VILLAMOR
2147        VILLAR, JONATHAN PAUL  MIÑANO
2148        VILLAREAL, JOANNA LEE  JUSTINIANI
2149        VILLARICA, VIANCA KAMILLE  GARCIA
2150        VILLAROYA, JOSE FRANCO  OZOA
Roll of Successful Examinees in the
PHYSICIAN LICENSURE EXAMINATION
Held on AUGUST 23, 2014 & FF. DAYS                     Page: 45 of  47
Released on SEPTEMBER 4, 2014
Seq. No.         N a m e
2151        VILLAVICENCIO, VALERIE  CHUAQUICO
2152        VILLEGAS, MICHELLE ANDREA  CRUZ
2153        VILLEGAS, ZELAINE  SY
2154        VILLONGCO, MARIA ROSA CRISELDA  SANTOS
2155        VIPINOSA, APRILLE ROSE  CASPILLO
2156        VIRATA, ARIANNE JOY  ABALOS
2157        VIRAY, FRANK JOSEPH  RABAJA
2158        VIRAY, VICKA  UNTALAN
2159        VIRIÑA, RALPH MATTHEW  ATENDIDO
2160        VISTO, ABBIGAEL  VILLANO
2161        VIZCARRA, ANNA KARENINA  MEDELLIN
2162        WADWADAN, JOSANNE LILAC  BALUDA
2163        WAGA, ANGELI LOREN  BERNALES
2164        WAHING, NEIL JOHN  DELANTAR
2165        WANASEN, SAMANTHA QUENNIE  DIRECTO
2166        WEE, GERARD PIO  CO
2167        WI, JOHANN SEBASTIAN  MENDOZA
2168        WILLIAMS, JAIR DUSTIN  PIAMONTE
2169        WONG, ALLAN KENNETH  YOUNG
2170        YABUT, VINCE LEENARD  MAGDAMIT
2171        YACON, REYCELL  MARASIGAN
2172        YAMAMOTO, JULIANNE MARIE  ESTRADA
2173        YAMANAKA, MARIKO JENNIFER  LASOLA
2174        YAMANAKA, MIKIKO  LASOLA
2175        YANG, JOHN RAY  BANAL
2176        YANGA, VERONICA JANE  BISANA
2177        YAO, CALVIN  LINO
2178        YAO, CHUCK WAGNER  BELARMINO
2179        YAP, JENELYN  CAMEROS
2180        YAP, JENNY LYNNE  TAM
2181        YAP, JOHN ALFRED  DORMITORIO
2182        YAP, JUSTIN LUKE  DOÑOS
2183        YAP, LLOYD THOMAS  SY
2184        YAP, MA KRIZIA CAMILLE  CABALLERO
2185        YAP, NICOLE KATE  REYES
2186        YAP, RALPH  REYES
2187        YASA, KUTCH  VILLANUEVA
2188        YATCO, ALEXANDRIA  GUILLERMO
2189        YAU, TOMMY  DY
2190        YOU, GRAZIELLA JEERAH  MARCELO
2191        YOUNG, PAOLA  SARONA
2192        YTURRALDE, ERICK MARTIN  HALAL
2193        YU, ARLENE  LEDESMA
2194        YU, BRIGITTE AIZA  DY
2195        YU, DORENETT  TAN
2196        YU, HAZEL VALERIE  TING
2197        YU, JOHANNA CARMINA  GUERRERO
2198        YU, KAMYLL ANNE  NICOLAS
2199        YU, MARK DAVID  SOSA
2200        YU, MARY MAE CATHERINE  NGO
Roll of Successful Examinees in the
PHYSICIAN LICENSURE EXAMINATION
Held on AUGUST 23, 2014 & FF. DAYS                     Page: 46 of  47
Released on SEPTEMBER 4, 2014
Seq. No.         N a m e
2201        YU, SHERWIN CHRISTOPHER  CORUÑA
2202        YU CHUA, CONSTANTINE  LIM
2203        YUGA, ANN CAMILLE  QUITO
2204        YUMANG, MARIA CORAZON  ROJAS
2205        YUMENA, RYAN  PINEDA
2206        YUMOL, JERIK  VILLEGAS
2207        YUSON, ANGELICO  LEYVA
2208        ZABALLA, EMIL RODRIGO  DE GUZMAN
2209        ZACARIAS, JEROME ELEAZAR  TORRES
2210        ZACARIAS, MARY CLAIRE  HO
2211        ZALDIVAR, JOAN KRISTI  DECENA
2212        ZAMORA, MARIO ANGELO  AGUINALDO
2213        ZAMORA, MITHI KALAYAAN  SOLIS
2214        ZIPAGAN, PAUL JASPER  RAMOS
2215        ZUNIEGA, RALPH ROMMUALDO  ABARETA
2216        ZURBANO, PAULA ISABELLA  GO
2217        ZUÑIGA, ANN BERNADETTE  ESPINOSA
NOTHING FOLLOWS———————-
Page: 47 of  47
PHYSICIAN LICENSURE EXAMINATION
Held on AUGUST 23, 2014 & FF. DAYS
Successful examinee whose REGISTRATION shall be DEFERRED pending compliance with some registration requirements:
Seq. No.         N a m e
1        MAHBOOBIAN, MUSTAFA
NOTHING FOLLOWS———————-
Subscribe to INQUIRER PLUS to get access to The Philippine Daily Inquirer & other 70+ titles, share up to 5 gadgets, listen to the news, download as early as 4am & share articles on social media. Call 896 6000.