Nueva Ecija mayor who turned down pork dies of cancer
CITY OF SAN FERNANDO, Philippines—Mayor Sonia Lorenzo of San Isidro town in Nueva Ecija province died of cancer last week with no regrets: Lorenzo had turned down a P10-million appropriation from the Priority Development Assistance Fund (PDAF) of detained Sen. Jinggoy Estrada in 2010.
A Nov. 4, 2013, a letter from Commissioner Heidi Mendoza of the Commission on Audit (COA) attests to the late mayor's actions, said Lorenzo's son Jess.
"She was proud of this letter because it takes great effort to fight corruption," Jess related. He posted Mendoza's letter on the social networking website Facebook after Lorenzo died on July 18 from a rare blood disorder. She was 68.
Lorenzo served four terms as mayor and as executive director of the Union of Local Authorities of the Philippines.
She was one of the founders of the good governance advocate Kaya Natin!
Lorenzo rejected the P10-million PDAF because she was suddenly offered a deal before the money was released.
Intrigued last year when the Inquirer ran its exposes on the pork barrel scam, Lorenzo tried to track down the money that she turned down by sending inquiries to the COA in September 2013.
In her reply, Mendoza informed Lorenzo, who was already ill, that the Department of the Interior and Local Government had turned over the P10-million allocation meant for San Isidro to Pilar town, Bataan province, on Jan. 4, 2011, to finance barangay (village) peace and order projects.
According to Mendoza, the fund was transferred on Jan. 5, 2011, to People's Organization for Progress and Development Foundation, one of the bogus nongovernment organizations (NGOs) run by alleged pork barrel scam mastermind Janet Lim-Napoles.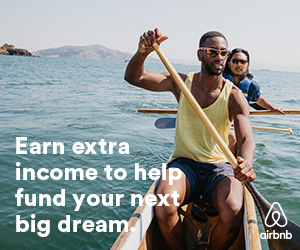 According to whistle-blowers, senators assigned their PDAF to Napoles who, in turn, funneled the money to fake NGOs that operated ghost projects and beneficiaries.
"Our verification further disclosed that this transaction was included in the transactions found doubtful by our auditor assigned at Pilar, Bataan, as contained in the annual audit report for 2011 for the said municipality," Mendoza said in her letter to Lorenzo.
She told Lorenzo, "We admire you for standing firm against an irregular transaction and in fighting corruption on your end."
Lorenzo's son said the letter was "something that mom and I talked about and kept [confidential]."
When Lorenzo read Mendoza's letter, she was "almost in tears," her son said.
The Davao City council passed a resolution expressing sympathy to the family of Lorenzo, who was born there.
The council praised her for winning the presidential award for best performing local government against illegal drugs, for being a Bridging Leadership Fellow of Asian Institute of Management and for "sharing her experiences and knowledge with other leaders who are aiming to bring change to their communities."
In June 2009, Lorenzo spoke at Harvard University's Kennedy School of Government to illustrate how San Isidro's 47,000 people, mostly farmers, were working together to improve education, health and economic programs through what she called bottoms-up governance.
A chemical engineer and a mother of four grown children, she entered politics in 1998 when residents pleaded her to do so after a candidate was disqualified from running.
RELATED STORIES
SC rejected Abad offer to use 'pooled savings'
COA uncovers P66M pork scam at DOTC
Subscribe to INQUIRER PLUS to get access to The Philippine Daily Inquirer & other 70+ titles, share up to 5 gadgets, listen to the news, download as early as 4am & share articles on social media. Call 896 6000.