Dying reporter tags Tanza town cop chief
CAMP VICENTE LIM, Laguna—Before she died from her gunshot wounds, journalist Rubylita Garcia said she thought Supt. Conrado Villanueva, the police chief of Tanza town, could have ordered the attack on her house on Sunday morning, her son said on Monday.
Villanueva has been asked to step aside beginning Monday, said Senior Supt. Joselito Esquivel, the Cavite police director. "He was administratively relieved, although he is not a suspect," Esquivel said in a phone interview.
"His relief was to ensure that he will not be able to influence in any way the ongoing investigation," said Chief Supt. Reuben Theodore Sindac, spokesman of the Philippine National Police.
Garcia's 28-year-old son, Tristan, earlier on Monday told the Inquirer that on the way to the hospital his mother told him Villanueva could be behind the attack.
But Sindac told reporters at the PNP headquarters at Camp Crame that Villanueva was merely "being alluded to" since the victim did not tell her relatives before she died whether the person behind the attack was "a former or incumbent police chief of Tanza."
Villanueva has been temporarily replaced by Supt. Joseph Javier, the deputy provincial director for operations of the Cavite police office, Sindac said.
Garcia, 52, a correspondent of the tabloid Remate, died five hours after two gunmen shot her in front of her 10-year-old granddaughter inside her house in Bacoor City.
Tristan and Remate editor Lydia Bueno initially requested that Villanueva's name be withheld for security reasons, but tabloid reports on Monday named the police official.
Villanueva denies rap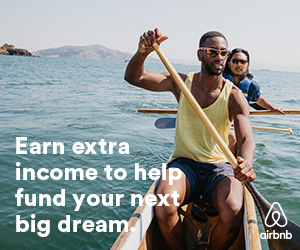 Reached by phone, Villanueva denied involvement in the killing, although he admitted that he and Garcia had a verbal confrontation recently.
"I didn't know her. I don't even recall meeting her [before the confrontation]," he said.
According to Villanueva, Garcia and two other journalists came to his office last Thursday. He said he was having a meeting with Muslim traders when one of the reporters started taking his pictures.
"I was surprised because I was in the middle of a meeting. So I asked one of my policemen to attend to them outside," he said.
Villanueva said that after a second meeting, he found Garcia waiting outside, fuming.
"She introduced herself as the president of a media organization in the region. I asked them what they needed from me and she said she was just there to make a courtesy call," he said.
Villanueva said Garcia, president of the newly formed Confederation of Active Media Practitioners' Organizations, left the police station threatening to write negative reports about him.
"What happened to her was unfortunate. I hope this gets solved fast," he said.
The Bacoor police on Monday released an artist's sketch of the two gunmen. The city government also offered a P50,000 reward for any information that might help authorities.
Culture of impunity
Garcia was the 20th journalist killed under the Aquino administration and the 160th since the ouster of the dictator Ferdinand Marcos in 1986, according to the National Union of Journalists of the Philippines.
"This latest killing shows that the government's pronouncements on eliminating the culture of impunity surrounding the killings of journalists, lawyers, environmentalists and activists, among others, have been nothing but lip service," the union said.
Presidential spokesman Edwin Lacierda said on Monday a "dedicated tracker team" was pursuing those behind the killing of Garcia.
"We extend our condolences to the family," Lacierda said. "We promise that we will pursue [those behind this] heinous [crime]," he said in a statement.
Citing information from the PNP, Lacierda said an artist's sketch of the assailants, based on descriptions by a "lone witness whose identity we will keep confidential," had been released.
The killers entered Garcia's house past 10 a.m. One of them was heard saying in Filipino, "We will not touch anyone else," before shooting the victim at least four times.
No deadline for probe
Sindac maintained that the killing of Garcia was an "isolated case."
"There is no evidence that would show that the killings of journalists were all connected," he argued.
Citing reports reaching Camp Crame, Sindac said Villanueva was in a meeting with members of Salaam police, a PNP unit composed of Muslim personnel, on Thursday when Garcia and other journalists arrived at his office.
He said Garcia supposedly tried to speak with the police official but was told that he was still in a meeting.
"Apparently, Villanueva was not able to accommodate Garcia immediately. After that, they had an argument," he said.
Sindac said the PNP's Task Force Usig, a special team of police investigators created to handle killings of journalists and political activists, was closely monitoring the investigation of Garcia's murder.
"Task Force Usig will take over the case if the local police failed to come up with any development in their investigation. But the PNP will not impose a deadline to avoid suspicion that investigators would resort to arresting fall guys to comply with the ultimatum," he said.
RELATED STORIES
Palace vows killers of Cavite reporter will be arrested
Cavite town police official relieved over reporter's slay
PNP vows speedy resolution to murdered journalist's case
Subscribe to INQUIRER PLUS to get access to The Philippine Daily Inquirer & other 70+ titles, share up to 5 gadgets, listen to the news, download as early as 4am & share articles on social media. Call 896 6000.