120k people evacuated pre-emptively, says NDRRMC
MANILA, Philippines—More than 120,000 persons have been pre-emptively evacuated due to supertyphoon "Yolanda" (international name: "Haiyan"), the National Disasteer Risk Reduction and Management Council (NDRRMC) said Friday.
"A total of 26,675 families, or 125,604 persons, were evacuated pre-emptively to 109 evacuation centers in 22 provinces in regions of Mimaropa, Bicol, Western, Central and Eastern Visayas, Northern Mindanao and Caraga," the NDRRMC said.
In Eastern Visayas, where Yolanda is expected to directly hit, there were 79,204 persons evacuated ahead of Yolanda's landfall early Friday.
There were 2,087 passengers stranded in ports of Calabarzon, Mimaropa, Bicol, Western Visayas, Central Visayas and Eastern Visayas.
Power interruption was also reported in Cebu and Marinduque.
Classes in many areas and hundreds of flights were canceled because of Yolanda.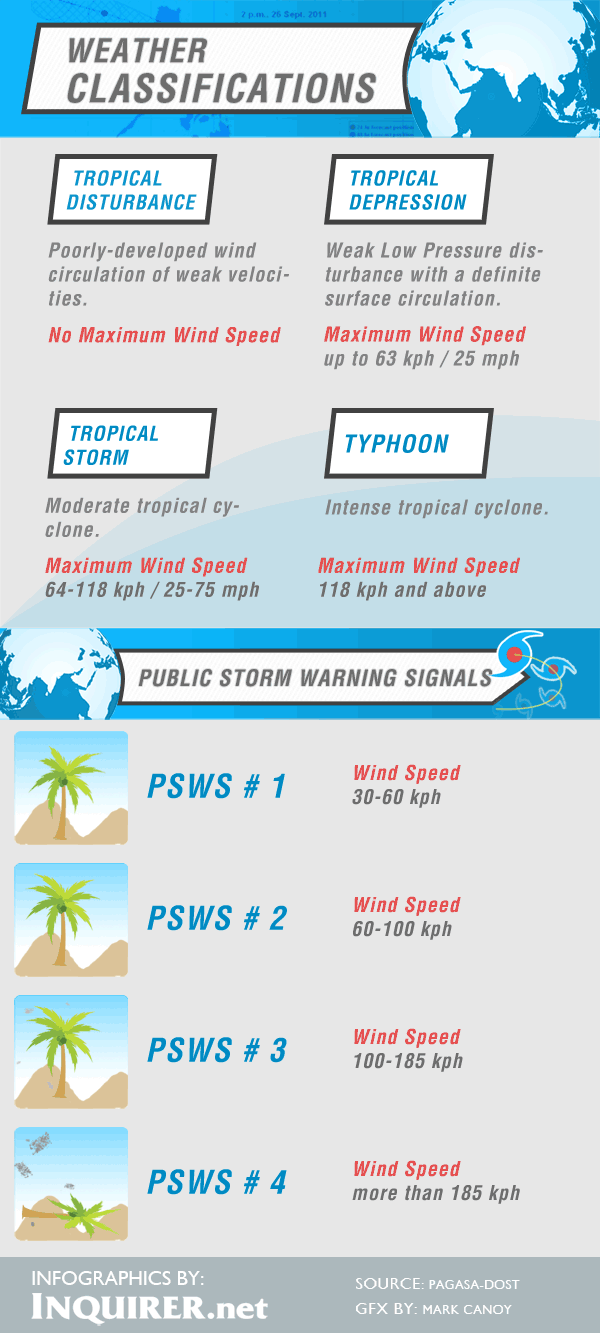 Click here for more weather related news.
Subscribe to INQUIRER PLUS to get access to The Philippine Daily Inquirer & other 70+ titles, share up to 5 gadgets, listen to the news, download as early as 4am & share articles on social media. Call 896 6000.