Unity and loyalty: How neophytes are accepted
Troa Canturias, formerly one of the chapter leaders of the Alpha Kappa Rho (Akrho) fraternity in Cebu, said most youths join the fraternity due to "peer pressure" and a psychological need for belonging.
"There were some who joined the fraternity because their friends are already members of the group and they're not," Canturias said.
In joining a fraternity, he said one can establish a network of friends in Cebu and around the country.
Canturias, a 27-year-old travel sales agent, said there's a prevailing negative impression on people who are members of fraternities.
He said he was told by a client that he was lucky to be employed after seeing the burn mark on his wrist.
"There's a stigma in our society that those who have burn marks or frat members are bad. But fraternities are not entirely negative. Our by laws says it plainly: our group is intended to promote love, unity, brotherhood, courage," he said.
He said they used to donate P10 each and raise P500 in their chapter every week.
Canturias said they used their savings for feeding programs, civic welfare activities, and team building.
He said members who need money for hospitalization or in case of death of a loved one can borrow money from their funds.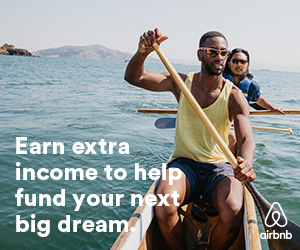 Canturias joined Akrho in 2003 when he was still 17 years old.
Canturias said those who wanted to join the fraternity had to undergo interviews and orientations.
These will be followed by a "service period" when one is instructed to do things that include "public humiliation."
"You'll have to be tested," he said. After a series of orders comes hazing. Canturias said the aspirant will have to endure 150 blows inflicted by paddle-wielding frat seniors.
He said hazing is done in a "secret place" where the aspirant is blindfolded.
"I didn't know how many people hit me. I really lost consciousness (when I underwent hazing). I passed out," Canturias recounted.
Those who cannot bear the pain will be given an option to resume in another session or "quit."  Canturias managed to receive all 150 blows in one session.
He said those who were done with the hazing session will be given enough time for bruises to heal before moving on to the final procedure known as the "ritual."
"You won't be a full-pledged Akrho if you don't have a burn mark. It (scar) is like your permanent ID," he said.
He said the group can use either a one peso coin, a 25 centavo coin, or the bottom of a Pentel pen during the "ritual. "
One of these materials are set on fire, wrapped using a cigarette foil and applied on the right wrist of an applicant.
"When the heated coin is applied on the wrist for the first time, the skin will pop. It has to be removed using the thumb of the person who placed the coin," Canturias said.
He said the coin will be placed on the same area of the wrist three times.
"While the ritual was going on, I kept on reciting the phrase 'I will protect the name of Alpha Kappa Rho'," he said.
Canturias said he chose to be intoxicated during the ritual so he could not feel the pain. It took six months before what he referred to as a third degree burn healed.
While the wounds of some other applicants got infected, Canturias said he applied medicine to his injury so it would heal easily. (to be concluded) /Ador Vincent Mayol, Reporter
Subscribe to INQUIRER PLUS to get access to The Philippine Daily Inquirer & other 70+ titles, share up to 5 gadgets, listen to the news, download as early as 4am & share articles on social media. Call 896 6000.