GWEN DEFIES ORDER
DILG swears in Magpale as acting Cebu governor; Garcia calls Malacañang suspension 'illegal'
Vice Gov. Agnes Magpale was sworn in yesterday as acting governor of Cebu while suspended Gov. Gwendolyn Garcia dug in her heels, insisting that "I continue to be governor."
With the Capitol under the control of two women "governors", an impasse has opened new political tension in the seat of power of the Province of Cebu.
Magpale, who appealed for a peaceful transition, said her first priority would be to assess the Capitol's finances and review all contracts and transactions even as Garcia rejected her suspension as "a plain and simple power grab."
A six-month suspension order from the Office of the President was handcarried to the Capitol past 8 a.m. by Regional Director Ananias Villacorta of the Department of the Interior and Local Government (DILG).
It said Garcia was found guilty of "grave abuse of authority" after investigation of a complaint of usurpation filed by the late vice governor Gregorio Sanchez Jr. in 2010.
The Dec. 18 order contained a copy of the decision signed by Executive Secretary Pacheco Ochoa Jr. The original recommendation was made by the late Interior Secretary Jesse Robredo last July, a month before he died in a plane crash. (see story on page 2).
Two of Garcia's staff received a copy but would not sign receipt for the suspension order so the DILG regional director posted it on her office door before proceeding to the office of Magpale to administer her oath as acting governor.
POLITCALLY MOTIVATED
"I have not received any suspension order. I continue to be governor," said Garcia, who arrived past 11 a.m. She called a press conference where she decried the timing of the order as "politically motivated" by her adversaries to neutralize her during the last six months of her term.
She later met with business leaders over lunch at the Capitol and continued to work out of her office.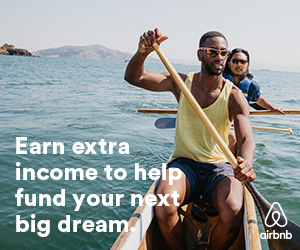 Several busloads of barangay health workers from towns as far as Daanbantyan arrived in the morning. Some carried fresly made placards decryng "political harassment". They stayed until late afternoon to join a special Mass at the Capitol quadrangle attended by Garcia.
Past 9 p.m, about 200 policemen arrived to remove tents and chairs set up in front of the building for the rallyists.
"I assure the Cebuanos that in accordance with their mandate, I shall continue to discharge the functions of the office of Governor of the Province of Cebu until the remedies that due process affords me and available under our laws are exhausted," said Garcia.
"I am the chief executive of the provincial government. Just to be clear, all department heads shall follow directives only from me. I'm not suspended as far as I'm concerned."
She didn't specify what her next steps would be.
Acting Governor Magpale stayed in her own office in the Legislative Building  and also issued a memorandum requesting Capitol personnel to follow her orders.
Villacorta of the DILG said all transactions of the province including trasansactions with depository banks shall now be coursed through Magpale.
"We would like to warn that any transaction entered into by the suspended governor will not be recognized by the government," he said.
BONUS
Caught in the middle of the impasse, Capitol employees are confused on who to obey. Some of them, who spoke on condition they won't be named, said their immediate worry was their Christmas bonus.
"To all Capitol employees, I assure you that you'll have a merry Christmas, that includes the bonus," Magpale announced.
She also vowed to release a P2,400 Christmas bonus to each barangay health worker in the province. About 1,000 were brought in the day before to join a "vigil" of suport for Garcia at the Capitol social hall.
Magpale, though, said she said was "worried" about the state of the Capitol's budget.
"If rumors are to be believed at, there's a few left in our coffer. But we will not rely on rumors. I would like to assess the financial status of the provincial government. Maybe, I will call on Ms. Grace Tan of the Commission on Audit," she said.
She formed an Internal Control Unit composed of four lawyers and an accountant.
"I'd like to assure everybody that I don't hate anyone. I'm not here to seek revenge. My mandate now is to deliver genuine and heartfelt service," said the 70-year-old Magpale.
LUKEWARM DAAN
Provincial Board Member Julian "Teban" Daan is supposed to take over as acting vice governor since he is the highest ranking member of the province's legislative body.
But his wife Yolly told Cebu Daily News, the broadcast personality would first consult with Garcia and other One Cebu party officials.
"Dili mi magdali. Wala mi nagmbisyon nga mag-vice governor. Dili gyud mi mo-assume dayon. One Cebu man mi," she said. (We won't rush. We don't have any ambition to be vice governor. We won't assume office right now. We're with One Cebu party.) Daan was in Sibonga town.
Steel barricades were placed near the entrance door leading to the Governor's Office the day before.
When Garcia arrived past 11 a.m., her supporters shouted "We love Gwen!" Garcia shook their hands, went upstairs where several Capitol employees were waiting for her. Some of her aides cried.
Garcia met with some allies before joining Cebu business chamber leaders who were meeting for lunch in the conference room.She later joined a Mass with her supporters in the Capitol quadrangle.
A separate Mass was held about 3 pm. in the Legislative building as a thanksgiving celebration for the late vice governor Sanchez. That was attended by Liberal Party allies Hilario Davide III and Rep. Tomas Osmena.
MAR ROXAS
In Manila, Interior Secretary Mar Roxas said Magpale was the governor of Cebu now.
"I'm sad that Garcia let her emotions take over the situation instead of following the law," he said.
"As of now, public service has not been disrupted. What's important is that we were able to inform the banks, all government agencies, and the PNP to honor Governor Magpale. Hence, services and legal instructions will come from Magpale," he added.
Roxas said the suspended governor was given a full opportunity to defend herself during a series of hearings.
"Power grab has been the answer of those who can't find an answer. We could not hold the implementation of the law just because one is a political ally or not. Does that mean we won't punish a mayor just because he or she is affiliated with the president? We just have to do what is right. That is what the public can expect from the president and that's what we will do," he explained.
Magpale is the eldest sister of Cabinet member Rene Almendras.
Garcia's Executive Order no. 14 directs "all department heads and employees of the Cebu provinicial government to cease and desist from honoring orders and/or directives of Cebu provincial Vice Gov. Agnes Magpale."
Garcia said DILG officials only left a photocopy of the decision in her office and that the ruling is not yet "final and executory". Garcia said the suspension order was "defective" and was not properly served because it "was not personally received" by her.
Magpale took the defiance calmly.
"I will stay put and do what the DILG has asked me to do," she said.
"Maybe, what is happening now has yet to sink in their minds."
Three Capitol officials went to see Mapgale after her oath taking – Provincial Administrator Eduardo Habin, Provincial Attorney Marino Martinquilla, and Eva Encabo..
Magpale's son PB Member Miguel Antonio and Consolacion Mayor Teresa Alegado were present in the ceremony.
CAPITOL FINANCES
Magpale said she found out that the Captiol has many "payables", including buses purchased for the Suroy-Suroy Sugbo tourism program in the amount of P68 million.
She said that while it was a good program, there was a need to shorten or limit the distances in the tourism caravans and that some localities didn't want to join it.
The Province also needs P50 million for the bonuses of employee sand P12 million for barangay health workers.
As of Oct. 30, the province has around P184 million in government funds. An Internal Revenue Allotment of P133 million in November and another P133 million for December just came in, she said.
Asked if she would file charges against Garcia if anomalies are found, Magpale said "In the spirit of Christmas, let's stay away from filing charges."
Magpale said she has no plans to transfer to the Governor's Office at the  Capitol building and would stay in the nearby Legislative Building in the compound.
"I'm very comfortable here. Maybe, Teban wants to use the Governor's Office. If he wants to use my room, I may use the consultant's room," she said.
"I'm here because it's part of the law's operation. There is a rule of succession. I have no choice. All I want is that everything will be peaceful," she said.
Other Liberal Party (LP) members later arrived to greet her- PB Member Arleigh Sitoy and Gricelda "Gigi" Sanchez-Zaballero, daughter of Greg.
Zaballero said she feels her late father was vindicated and would visit his grave in Lapu-Lapu City.
"The suspension of Gov. Garcia is not something to be happy about. I don't feel victorious about it, not even my family or myself. Whatever we do, my father is no longer here," she said.
"The fight was not for himself but for the Vice Governors' Office," she said.
LP gubernatorial bet Hilario "Junjun" Davide III denied there was a plot to destroy the Garcias.
"There was a case filed against the governor. The respondent was given due process. Her evidence was heard. There was legal basis for her suspension. Everything went through the legal process. We are a government of laws, not of men," Davide said./REPORTER ADOR VINCENT S. MAYOL and CARMEL LOISE MATUS
Subscribe to INQUIRER PLUS to get access to The Philippine Daily Inquirer & other 70+ titles, share up to 5 gadgets, listen to the news, download as early as 4am & share articles on social media. Call 896 6000.