OCTA sees increase in COVID-19 positivity rate in Ilocos region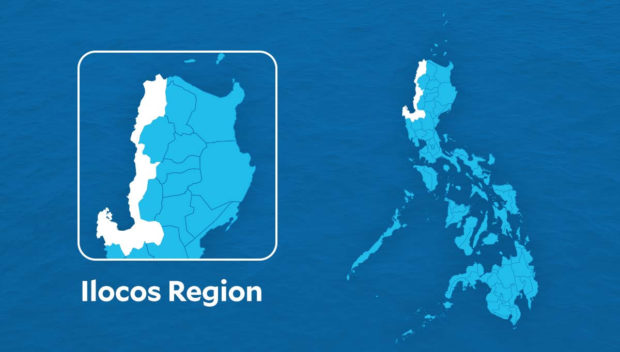 LAOAG CITY, Ilocos Norte—Three provinces in the Ilocos region recorded an increase in COVID-19 positivity rate between Nov. 26 and Dec. 3, according to independent pandemic monitor OCTA Research on Monday, Dec. 5.
OCTA's data showed that Ilocos Norte's positivity rate increased to 11.1 percent on Dec. 3, compared with 7.8 percent on Nov. 26. The neighboring province of Ilocos Sur also saw a rise in the positivity rate, climbing to 36.2 percent from 32.9 percent during the same period.
A slight increase in its one-week positivity rate was also noted in Pangasinan province, up to 16.6 percent on Dec. 3 from 16.5 percent on Nov. 26.
In La Union, the weekly COVID-19 positivity rate slightly decreased to 20.4 percent from the previous 22 percent.
The positivity rate refers to the percentage of tests that turn out positive, with the World Health Organization recommending that a positivity rate should be at 5 percent or less to indicate that the virus spread is under control.
On Nov. 25, health authorities said that the Ilocos region was among the areas in the country where local cases of the COVID-19 Omicron sub-variant BQ.1 were detected.
BQ.1 is said to be more "transmissible and highly immune-evasive" compared to the other sub-variants of Omicron, according to Health Undersecretary and Officer-in-Charge Maria Rosario Vergeire.
In separate data released by the Department of Health *(DOH) on Monday, the Ilocos region recorded 365 new COVID-19 cases between Nov. 27 and Dec. 3..
The cases translated to a higher daily average of 52, or 9.3 percent higher than the previous week's cases.
According to the DOH, none of the new cases were classified as severe or critical.
The health department also verified at least four deaths from the virus in the past week.
Amid the increase in positivity rates among provinces, the healthcare utilization rate in the region remained at a "safe" level, with 40 of the 222 intensive care units (ICU) for COVID-19 patients occupied.
At least 266 of the 1,324 non-ICU beds were also occupied, the DOH added. INQ
RELATED STORY:
NCR's COVID-19 positivity rate climbs to 12.4% — Octa
JPV
For more news about the novel coronavirus click here.
What you need to know about Coronavirus.
For more information on COVID-19, call the DOH Hotline: (02) 86517800 local 1149/1150.
The Inquirer Foundation supports our healthcare frontliners and is still accepting cash donations to be deposited at Banco de Oro (BDO) current account #007960018860 or donate through PayMaya using this link.
Subscribe to INQUIRER PLUS to get access to The Philippine Daily Inquirer & other 70+ titles, share up to 5 gadgets, listen to the news, download as early as 4am & share articles on social media. Call 896 6000.