Tragic Paeng combination: Nonstop rains, deforestation
Disaster officials blamed a tragic combination of continuous rains from the approaching Severe Tropical Storm Paeng (international name: Nalgae), deforestation, and silted rivers for the floods and landslides that swamped many parts of the country this week.
Rains during this year's rainy season were expected but the storm's severe winds along with the heavy downpours put many provinces at high risk as they became susceptible to landslides and floods, said Assistant Secretary Bernardo Rafaelito Alejandro IV, spokesperson for the national disaster management council.
"What is unprecedented is because of the prolonged rains, even without the winds, it was still dangerous because they trigger flash floods and landslides when the soil becomes saturated [with rainwater]," he told the Inquirer on Saturday.
The hardest-hit region, the Bangsamoro Autonomous Region in Muslim Mindanao (BARMM), had been inundated since Monday, according to Undersecretary Raymundo Ferrer, administrator of the Office of Civil Defense (OCD).
"What happened was that the hazards from the highlands combined with the large volume of water from the rains since Monday caused landslides in the coastal areas, which were areas that were not previously experiencing floods," said Senior Defense Undersecretary Jose Faustino Jr., the officer in charge of the Department of National Defense.
Susceptible to slides
Mayor Lester Sinsuat of Datu Odin Sinsuat town, where the devastated village of Kusiong is located, said efforts to rebuild the barangay must include a massive tree planting program on Mt. Minandar that towers above it.
Citing data from the Mines and Geoscience Bureau, Ferrer said a total of 21,148 barangays from 15 out of the 17 regions of the country were susceptible to floods and landslides.
A total of 64 provinces were within the 850-kilometer diameter of Paeng's rain clouds. Of these, 25 were classified as high risk, or those within the 200-km diameter near the center of the storm.
The National Disaster Risk Reduction and Management Council said on Saturday that 43 people died due to the storm in Mindanao, two in Western Visayas and one in Eastern Visayas.
It said that 48,802 people from 12,304 families were sheltering in 506 evacuation centers.
Another 12,214 displaced persons, or 2,589 families, are outside evacuation centers.
Paeng also dumped heavy rain over the Western Visayas region, causing severe floods in Capiz, Antique, Iloilo, Aklan, and Negros Occidental where over 135,000 people were affected.
According to Melissa Banias, chief of the operations center of the OCD-Western Visayas (OCD-6), the floodwater level in the region rose very quickly and subsided very slowly.
Undredged rivers
She cited deforestation and undredged rivers as among the reasons for the severe flooding in the region.
Myca Villarimo, who lives near the Panay River in Capiz's Cuartero town, said her family did not opt to seek shelter at one of the evacuation centers as it was hard to leave home without anyone guarding their belongings.
"We weren't able to prepare well because the floodwater was rising really fast. There was also a brownout and we lived near a river," she told the Inquirer.
Based on reports from local disaster officers, Banias said winds, rains, and flooding in Aklan and Antique provinces were worse than during Typhoon "Frank" in 2008, one of the strongest to hit the region.
"Some of the municipalities which were not flooded [in 2008] were flooded this time," she said.
Capiz had the most number of flooded areas in the region on Saturday with 79, followed by Antique (23), Aklan (11), Negros Occidental (six), and Iloilo (one).
OCD-6 reported two fatalities who drowned in the flood. One person was also reported missing in Passi City, Iloilo.
Mass evacuations
The Department of Social Welfare and Development reported that 39,217 families composed of 135,025 individuals in 259 villages in Western Visayas were affected by Paeng. At least 4,443 families, or 17,167 individuals, in the region evacuated before Paeng wreaked havoc in the Visayas.
In Eastern Visayas, the storm affected 2,435 families consisting of 10,846 individuals. One 5-year-old boy drowned while swimming in a drainage canal as Paeng dumped heavy rains over Ormoc City, Leyte, on Friday afternoon.
In the town of Bato, Leyte, 23 houses occupied by indigenous Badjao families in Barangay Dolho were washed away by strong rain and winds.
At least 47, consisting of 121 individuals, were moved to an evacuation center.
In Jipapad town, Eastern Samar, floodwaters rose 1.5 meters, local disaster operations officer Vicky Abestros said.
In Calbayog City, Samar, 15 houses located in the coastal village of Bagacay were destroyed.
Power has yet to be restored in Northern Samar and in some parts of Eastern Samar, Samar, Southern Leyte, and Leyte, according to the National Grid Corp. of the Philippines.
In Catanduanes, where Paeng first made landfall at 1:10 a.m. on Saturday, 3,681 families or 14,701 individuals from 11 towns were evacuated.
In Quezon province, officials of General Nakar town anxiously monitored the water level of the Agos River, which was rising at an alarming rate since Friday night.
The water level reached the 6.40-meter mark, bringing back the memory of the November 2004 flood that killed hundreds.
Local officials had earlier directed that residents along the river be evacuated if the water level rose to 2.5 meters.
But Clifford Peñamante, an official of the municipal disaster management office, said that a 6.40-meter level was "still manageable" because of the dredging in critical parts of the river over the past four months to prevent the river from overflowing.
Still, at least 77 individuals from 24 families living along the river's banks were evacuated, he said.
On Nov. 29, 2004, at the height of heavy rains brought by three successive typhoons, the Agos River, which originates from the Sierra Madre mountain range, overflowed. It inundated Infanta and General Nakar with raging muddy floodwater bringing with it huge logs and other forest debris crashing down from the mountains.
More than 900 people died in Infanta and several hundred in General Nakar, including more than 100 members of the Agta tribe.
Quezon, Bicol
In Quezon, 7,810 families (26,789 individuals) from 235 barangays were temporarily sheltered in 324 evacuation centers in various parts of the province, said the provincial social welfare office.
After hitting land in Catanduanes, Paeng made a second landfall in Caramoan town in Camarines Sur province at 1:40 a.m. It was followed by another landfall in Buenavista town in Quezon at 6 a.m. and the fourth landfall in Santa Cruz town in Marinduque province, according to the state weather bureau.
In the Bicol region, at least 15,426 families or 72,089 individuals had to stay in evacuation centers and private houses, said Gremil Alexis Naz, spokesperson for OCD-Bicol.
But by noon, 6,052 families or 24,123 individuals evacuated in Albay province were ordered to decamp by Gov. Noel Rosal when the weather improved.
Canceled flights
A power outage remained in Camarines Sur, Catanduanes, and Albay.
At least 35 domestic flights in various airports in the Bicol region were canceled while 2,426 passengers, 783 rolling cargoes, and 60 fishing vessels were also stranded in various seaports after trips were canceled.
Floods also hit several villages in Puerto Princesa City and Cuyo town in Palawan, forcing the evacuation of 395 individuals, officials said.
Officials said 227 passengers, including 13 infants, were stranded in the resort town of Coron town after the Coast Guard suspended all sea travel at noon on Friday.
In Calapan City in Oriental Mindoro province, 92 rolling cargoes and private vehicles were stranded with 236 passengers at the holding area in Nautical Highway in Barangays Sta. Isabel and Bayanan, disaster officials said on Saturday.
The overflow bridges of Baculod, Cabagan-Santo Tomas, Santa Maria-Cabagan, and Cabiseria 8 in Isabela were flooded due to the swelling Cagayan and Pinacanauan rivers on Saturday.
In Isabela, the Burgos-Ilagan road in Burgos town was also temporarily closed as heavy rains flooded the area.
—REPORTS FROM DEXTER CABALZA, JOEY MARZAN, JOEY GABIETA, ADOR VINCENT MAYOL, DELFIN T. MALLARI JR., MA. APRIL MIER-MANJARES, MICHAEL B. JAUCIAN, VILLAMOR VISAYA JR., MAYDA NARITO LAGRAN, MADONNA T. VIROLA AND GERALD TICKE
RELATED STORIES
atm
Responding to appeals for help, the Inquirer is extending its relief efforts to the families affected by Typhoon Paeng. Cash donations may be deposited in the Inquirer Foundation Corp. Banco De Oro (BDO) Current Account No.: 007960018860 and through Maya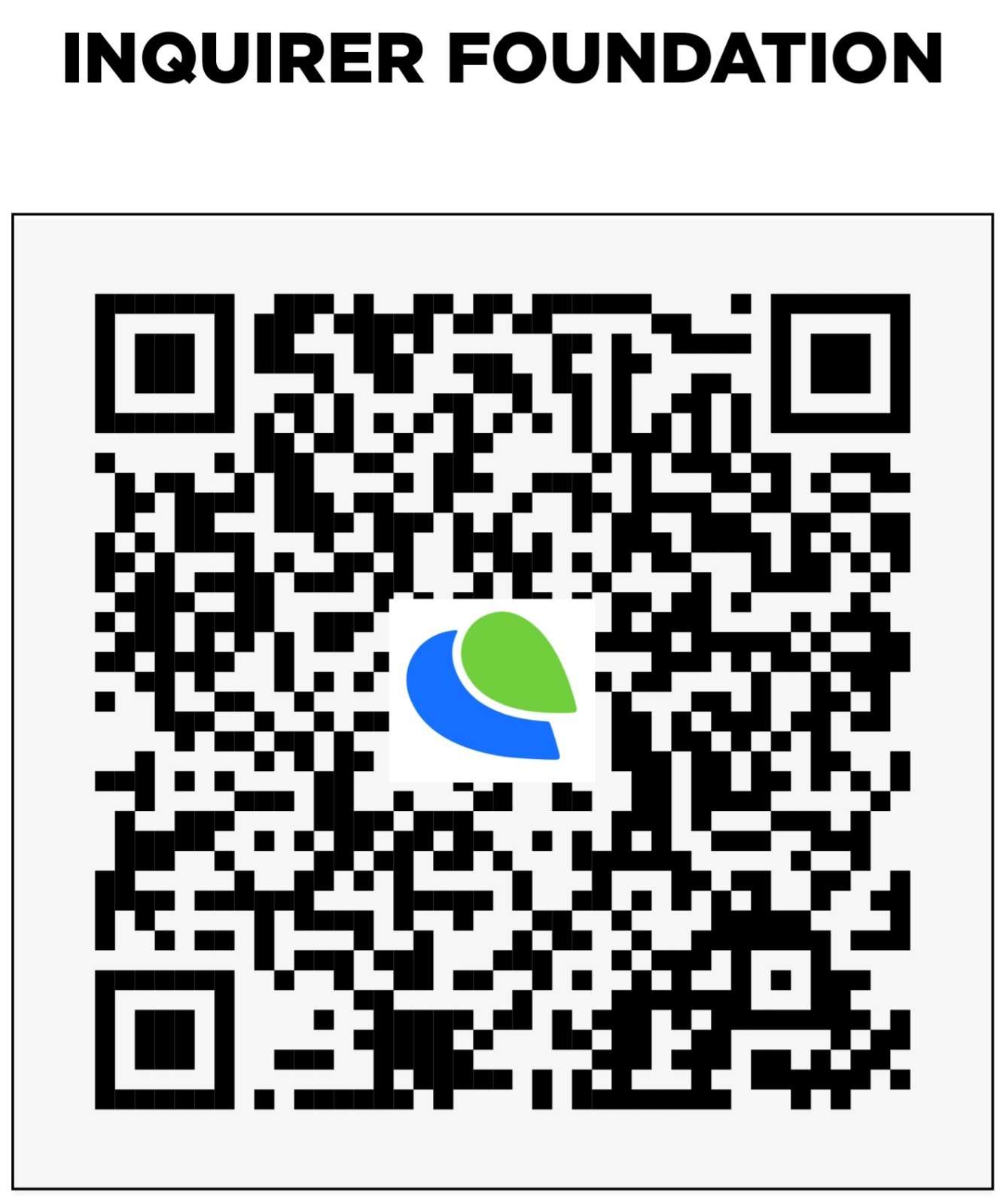 Subscribe to INQUIRER PLUS to get access to The Philippine Daily Inquirer & other 70+ titles, share up to 5 gadgets, listen to the news, download as early as 4am & share articles on social media. Call 896 6000.