Families displaced by Odette in Palawan get new homes
PUERTO PRINCESA CITY — Residents of a coastal village in the northern part of this city, who were displaced by Typhoon Odette (international name: Rai) in December last year, on Monday received 63 shelters courtesy of the Apostolic Vicariate of Puerto Princesa (AVPP).
The shelters, collectively called Caritas Village, were undertaken by the Catholic Bishops Conference of the Philippines-Caritas Philippines and the Diocese of Kalookan, with the support of the Puerto Princesa City government and the village council of Langogan.
The construction of the village housing started on May 19.
"Alam natin napakahirap mawalan ng bahay, ng hanap-buhay dahil sa bagyo. Pero hindi tayo pababayaan ng Diyos. May mga taong ginagamit nyang instrumento para tayo ay makabangon," Bishop Socrates Mesiona, AVPP prelate, said on Monday.
(We know how difficult it is to lose our homes and livelihood because of a typhoon. But God would never forsake us. There are people that He calls upon to help us rise again.)
Mesiona added that the beneficiaries should be grateful and pray for the people behind the project.
The project beneficiaries were Barangay Langogan residents, whose homes were washed away at the onslaught of Odette. The area where their houses stood was then declared a "danger zone."
The project had an overall cost of P11 million, with each unit measuring 20 square meters and costing P225,000.
Palawan third district Rep. Edward Hagedorn said the recent tragedy may have served as an eye-opener for those who may have forgotten their faith.
Hagedorn also announced that the Department of Public Works and Highways has allotted P50 million for a water system facility in the barangay.
Fr. Antonio Labiao of Caritas Philippines thanked AVPP for its initiative to build shelters for the Odette-affected families in the barangay. He said the same village is being constructed in Cebu.
RELATED STORIES
LOOK: Typhoon Odette's wrath in Palawan – INQUIRER.net
Typhoon damage in Palawan hits P 7.8 billion – INQUIRER.net
lzb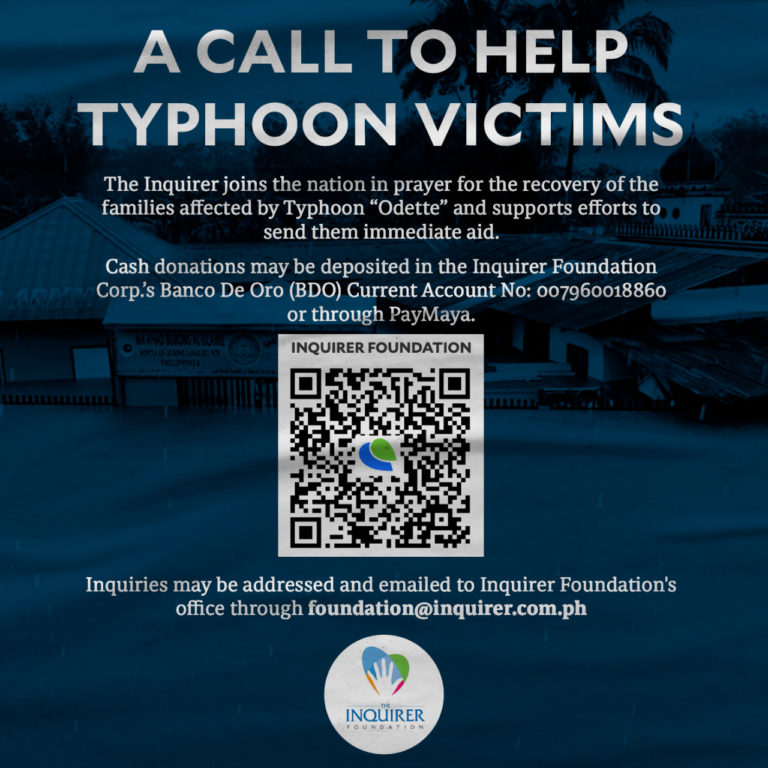 Subscribe to INQUIRER PLUS to get access to The Philippine Daily Inquirer & other 70+ titles, share up to 5 gadgets, listen to the news, download as early as 4am & share articles on social media. Call 896 6000.