Karding leaves 6 dead; 3 provinces worst hit
MANILA, Philippines — Five rescuers were the first confirmed casualties of Super Typhoon Karding (international name: Noru), the strongest storm to hit the country this year that left a trail of destruction, stripping off roofs, knocking out power lines, and toppling structures as it barreled through the mainly agricultural provinces of Central Luzon region on Sunday until early Monday.
A resident of Barangay Aluyon in Burdeos town in Quezon province, identified as Eli Alberto, 70, also died when he was buried by a landslide in the village around 7:30 p.m. on Sunday, according to Mayor Freddie Aman.
The rescuers were from the Bulacan Provincial Disaster Risk Reduction and Management Office (PDRRMO), who drowned while conducting rescue operations in San Miguel town, where 40 of the 49 villages were submerged in floodwaters due to strong rains spawned by the typhoon, Mayor Roderick Tiongson said on Monday.
The team of emergency responders — Troy Justin Agustin, 30; Jerson Resurreccion, 33; Marby Bartolome, 37; Narciso Calayag, 33; and George Agustin, 45 — was deployed to help four households trapped in floodwaters on Sunday afternoon, but its members were hit by a collapsed wall which apparently drowned and swept them away, police said.
Bulacan Gov. Daniel Fernando said the collapsed fence dragged power lines into the floodwaters, and electrocution could have killed them before strong currents brought them down to the deeper parts of the river.
The team from the Bulacan PDRRMO set off to rescue families at dawn on Monday and its members were enthusiastic and smiling, as seen in a live video post that was shared online moments before they were deployed to San Miguel.
But hours later, the five lost contact with their colleagues from the PDRRMO. They were eventually found drifting lifeless in the waterways of San Miguel at 6 a.m.
Appeal for aid
Among the worst hit by the typhoon were the five towns in Quezon's Polillo Group of Islands—Polillo, Burdeos, Panukulan, Jomalig and Patnanungan.
In Quezon's General Nakar town, a village in the Sierra Madre mountain ranges endured Karding's wrath, according to Erberto Astrera, the town's disaster response officer.
"The damage in the village is more than 85 to 90 percent. The roof of its elementary school was almost wiped out. Many houses were damaged because of the strong winds," Astrera said in a phone interview.
Mayor Aman said the typhoon damaged 80 percent of the houses in the town center.
"Most of the residents are now without roofs," Aman said in a phone interview on Monday.
According to the mayor, the destruction could be worse. "Most of the villages in far-flung areas outside of town have yet to make a report due to lack of communication," he said.
In Aurora province, houses and boats along its coastline were destroyed by strong winds and waves.
Displaced families
More than 78,000 people from Metro Manila, the regions of Cordillera, Ilocos, Cagayan Valley, Central Luzon, Calabarzon (Cavite, Laguna, Batangas, Rizal and Quezon), Mimaropa (Mindoro, Marinduque, Romblon and Palawan) and Bicol fled their homes due to Typhoon Karding, National Disaster Risk Reduction and Management Council spokesperson Rafaelito Alejandro IV said in media briefing on Monday afternoon.
He said the provinces of Bulacan, Quezon and Nueva Ecija were the worst hit by the typhoon.
"We were able to see portions of Gapan Highway that are still flooded and remain impassable. We have already given instructions to DPWH to fix this," he said.
Photos and videos from aerial surveys conducted by the Philippine Air Force and the Philippine Army showed swathes of farmland submerged in floodwaters in Nueva Ecija after Karding dumped heavy rains and unleashed fierce winds.
The Department of Social Welfare and Development said on Monday that at least 2,408 families were affected by the onslaught of the typhoon, adding that it was moving to provide assistance to those displaced.
Minimal infra damage
President Marcos conducted an aerial inspection of the affected Central Luzon provinces to assess the damage to communities.
Accompanied by Cabinet officials, the President rode a military helicopter which flew over Nueva Ecija, Aurora, Tarlac and Bulacan.
"After our aerial inspection today, we found some areas that are still inundated … Nueva Ecija and Aurora are without power. We are sending gensets (electric generator sets) now," the President said in his Facebook page.
"But generally, the damage to public and private infrastructure is minimal. Government services are almost at full function. Main road thoroughfares are passable, communication is up and running," he added.
Mr. Marcos ordered supplies be airlifted and cleanup equipment be provided to most-affected communities.
"The point at which we can stand down is when the majority of evacuees are already back home," he said.
The President said that aside from rescue efforts, the priorities should be giving emergency food and water rations and temporary shelter to the affected residents.
Farm losses
The Department of Agriculture (DA) said the initial farm losses amounted to P141.38 million, representing 5,886 metric tons of crops planted by 740 farmers on 16,229 hectares of land. (See related story in Regions, Page A5.)"Affected commodities include rice, corn and high-value crops. These values are subject to validation. Additional damage and losses are expected in areas affected by [the typhoon]," the DA said in its advisory.
In Metro Manila, millions of households briefly lost access to electricity at the onslaught of the typhoon.
Manila Electric Co. (Meralco) said it recorded power interruptions affecting 1,237,826 customers across its franchise area since Sunday.
As of 3 p.m. on Monday, Meralco said the number of affected customers was down to 32,816.
Three electric cooperatives in Quezon, Pampanga and Zambales suffered P2.5 million in damage.
The National Electrification Administration said about 2.2 million consumer connections all over Luzon were similarly hit by power interruptions.
Meanwhile, Manila International Airport Authority General Manager Cesar Chiong said 39 domestic and two international flights were canceled on Monday.
—WITH REPORTS FROM KRIXIA SUBINGSUBING, JORDEENE B. LAGARE, JANE BAUTISTA, DELFIN MALLARI JR., MA. APRIL MIER-MANJARES, MICHAEL JAUCIAN, JUN MALIG, ARMAND GALANG, JOANNA ROSE AGLIBOT, TONETTE OREJAS, VILLAMOR VISAYA JR. AND INQUIRER WIRES INQ
Responding to appeals for help, the Inquirer is extending its relief efforts to the families affected by Typhoon Karding. Cash donations may be deposited in the Inquirer Foundation Corp. Banco De Oro (BDO) Current Account No.: 007960018860 and through Maya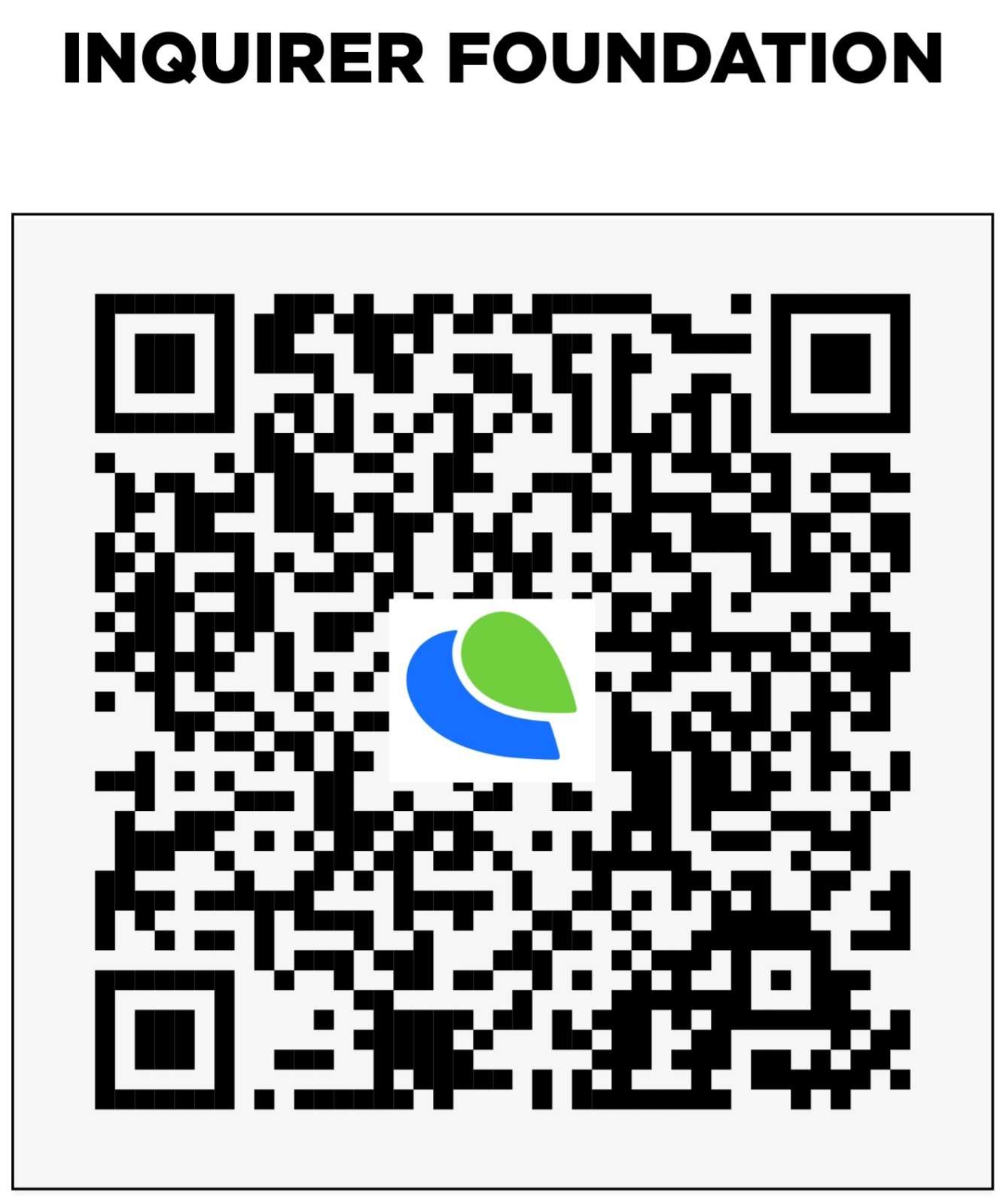 Subscribe to INQUIRER PLUS to get access to The Philippine Daily Inquirer & other 70+ titles, share up to 5 gadgets, listen to the news, download as early as 4am & share articles on social media. Call 896 6000.