Karding batters 600,000 people living below poverty line
MANILA, Philippines—Typhoon Karding (international name: Noru) pummeled Luzon on Sunday (Sept. 25), where a little over 600,000 people, based on estimates made by a United Nations (UN) agency), live below the poverty line.
Hours after Karding morphed into a super typhoon, it made landfall in Burdeos, Quezon province at 5:30 PM. Around 9 PM, the Philippine Atmospheric, Geophysical and Astronomical Services Administration (Pagasa) said Karding weakened into a typhoon as it made its second landfall in the vicinity of Dingalan, Aurora.
READ: Super Typhoon Karding makes landfall in Quezon
READ: Karding weakens to a typhoon as it makes second landfall
According to UN Office for Coordination of Humanitarian Affairs (UN-OCHA), which monitored the impact of Karding on poor communities in the Philippines, at least 689,000 people living below the poverty line were expected to be further hammered by the strong typhoon.
In its Joint Analysis of Disaster Exposure (JADE) report, UN-OCHA detailed that out of the total vulnerable population on Karding's path, 223,236 were children below age 15, 432,692 were adults aged 15-65 years old, and 33,072 were elderly or those above the age of 65.
The vulnerable population, according to UN-OCHA, was estimated based on pre-existing socio-economic conditions.
The UN agency also reported that 6.8 million people were living in areas worst-hit by Karding, while 12.7 million reside in areas on the typhoon's path.
Areas hit included those that experienced moderate wind damage or worse. Worst-hit areas were those that saw widespread damage or worse.
The UN-OCHA report underscored the number of people living in areas worst-hit and hit by Karding—including those living in utter poverty before the typhoon struck—and cities expected to experience widespread and catastrophic damage.
These cities include:
Angeles City, Pampanga: 340,878 (people living in areas on Karding path), 340,878 (people living in worst-hit areas), 16,703 (vulnerable people in worst-hit areas)
Tarlac City, Tarlac: 322,078 (people living in areas on Karding path), 322,078 (people living in worst-hit areas), 58,296 (vulnerable people in worst-hit areas)
Cabanatuan City, Nueva Ecija: 297,833 (people living in areas on Karding path), 295,820 (people living in worst-hit areas), 66,855 (vulnerable people in worst-hit areas)
San Fernando City, Pampanga: 295,506 (people living in areas on Karding's path), 295,506 (people living in worst-hit areas), 14,480 (vulnerable people in worst-hit areas)
Malolos City, Bulacan: 252,152 (people living in areas on Karding path), 246,566 (people living in worst-hit areas), 11,095 (vulnerable people in worst-hit areas)
Initial information and data from the Philippines' National Disaster Risk Reduction and Management Council (NDRRMC) were inconclusive about whether the UN-OCHA projection came to reality.
However, early information and numbers provided by the disaster-mitigating agency showed Karding's impact to be massive and widespread.
Low-income families hit by Karding
Based on data from the Department of Social Welfare and Development's (DSWD), as of 6 AM on Sept. 26, a total of 2,408 families or 9,765 persons were displaced or on the path of Karding in 154 villages in the regions of Cagayan Valley, Central Luzon, MIMAROPA (Occidental Mindoro, Oriental Mindoro, Marinduque, Romblon, and Palawan) and Bicol.
In an earlier report, DSWD said a total of 32,278 low-income families across eight regions—Cordillera Administrative Region (CAR), Region I (Ilocos Region), Region II, Region III, CALABARZON (Cavite, Laguna, Batangas, Rizal, Quezon), MIMAROPA, Region VI (Western Visayas), Region VII (Central Visayas)—were expected to experience accumulated rainfall of at least 100 mm.
Displaced population
At a briefing on Monday (Sept. 26) morning, Social Welfare Secretary Erwin Tulfo reported to President Ferdinand Marcos Jr. that the DSWD and Office of Civil Defense evacuated between 10,000 and 13,000 families.
Tulfo added that food packs and other relief items had already been distributed to the displaced families.
READ: DILG: Over 19,000 families evacuated due to Typhoon Karding
The department's latest report showed that 2,238 families or 9,103 persons are taking temporary shelter in 194 evacuation centers in Cagayan Valley, Central Luzon, MIMAROPA, and Bicol Region.
At least 132 families or 594 persons are staying with relatives or friends outside evacuation centers.
In total, 2,370 families or 9,697 persons were displaced in Cagayan Valley, Central Luzon, MIMAROPA, and Bicol Region.
The DSWD said a total of P21,402,000.20 worth of assistance was provided to the families—P13,601,000.20 from the DSWD and P7,800,000 from local governments.
At the same briefing, Local Government Secretary Benjamin Abalos Jr. said a total of 19,368 families or 74,542 individuals had been evacuated in eight regions.
These include CAR (201 families, 758 persons), Ilocos Region (231 families, 821 persons), Cagayan Valley (123 families, 390 persons), Central Luzon (6,970 families, 25,358 persons), CALABARZON (3,460 families, 13,892 persons), MIMAROPA (148 families, 272 persons), National Capital Region (NCR) (8,233 families, 33,043 persons), and Bicol Region (2 families, 8 persons).
UN-OCHA estimated that at least 1.4 billion calories and 2.1 million liters of water per day, and 2.1 million square feet of shelter are required for those displaced by Karding
Affected rice and corn crops
According to UN-OCHA, as harvest season is approaching for the areas that had been hit, at least 1.5 million hectares of rice farms and 218,000 hectares of corn may have suffered damage or expected to take a hit in production.
These account for 75 percent of all rice farms and 52 percent of all corn farms.
"FAO (Food and Agriculture Organization) is closely coordinating with the Department of Agriculture (DA) of storm's impact on the agriculture sector," UN-OCHA said.
The figures were similar to those in a bulletin released by the DA on Sunday noon.
The department said it was in coordination with LGUs and continues to issue advisories to other government agencies and farm leaders and communities.
READ: Luzon, Metro Manila bear brunt of Karding's impact
Casualties
As of noon on Sept. 26, the NDRRMC has yet to present data on deaths caused by Karding.
However, the Municipal Disaster Risk Reduction and Management Office (MDRRMO) of Guiguinto in Bulacan reported that five rescuers, who went missing at the height of the typhoon, had been found dead at the village of Kamias in San Miguel, a town also in Bulacan.
[Trigger warning: graphic photos]

LOOK: Five local rescuers in Barangay Kamias, San Miguel, Bulacan, who went missing while responding to flood-hit villages on Sunday, Sept. 25, had been found dead, authorities confirmed. #KardingPH | 📷: MDRRMO Guiguinto/Facebook pic.twitter.com/gBwW5nRGu4

— Inquirer (@inquirerdotnet) September 26, 2022
In Zambales, two residents died as heavy rains and strong winds hit the province.
READ: Karding's wrath in Zambales: 2 dead, over 1,000 families displaced
Cost of assistance
The NDRRMC has not yet updated the estimated cost of assistance provided to those who were hit by Karding.
The agency, however, earlier listed resources and assets prepositioned for the typhoon. These were:
P186,429,629.22—Standby funds in DSWD central and field offices. These include P103,014,640.48 in Quick Response Fund (QRF) at the central office.
P985,419,324.17—Total amount of family food packs (FFPs), other food items and non-food items.
P83,427,863.52 worth of medicines, medical supplies, other commodities, and logistics in eight regions and the Department of Health (DOH) central office.
1,356 personnel on standby in Ilocos Region, Cagayan Valley, Central Luzon, CALABARZON, MIMAROPA, Western Visayas, CAR, and NCR.
For search, rescue and retrieval operations, the NDRRMC said it had deployed 50 teams to Cagayan Valley, Central Luzon, CALABARZON, Western Visayas, and CAR. There are also 275 personnel deployed to several regions, and 8,552 are on standby.
To keep law and order, at least 574 security forces had been deployed to Central Luzon and 11,491 personnel were on standby in Ilocos Region, Cagayan Valley, Central Luzon, CALABARZON, MIMAROPA, Bicol Region, CAR, and NCR.
There were also 2,798 different vehicles on standby and 10,553 road clearing and engineering machines, including 1,590 units of heavy equipment and 8,962 personnel.
RELATED STORIES
Marcos cites luck, gov't preparedness for minimal damage, casualties after Karding's fury
No areas under Signal No. 3 as Karding moves further away from Luzon
LIST: Canceled flights on Monday, September 26
LIVE UPDATES: Class suspensions due to Super Typhoon Karding
TSB
Responding to appeals for help, the Inquirer is extending its relief efforts to the families affected by Typhoon Karding. Cash donations may be deposited in the Inquirer Foundation Corp. Banco De Oro (BDO) Current Account No.: 007960018860 and through Maya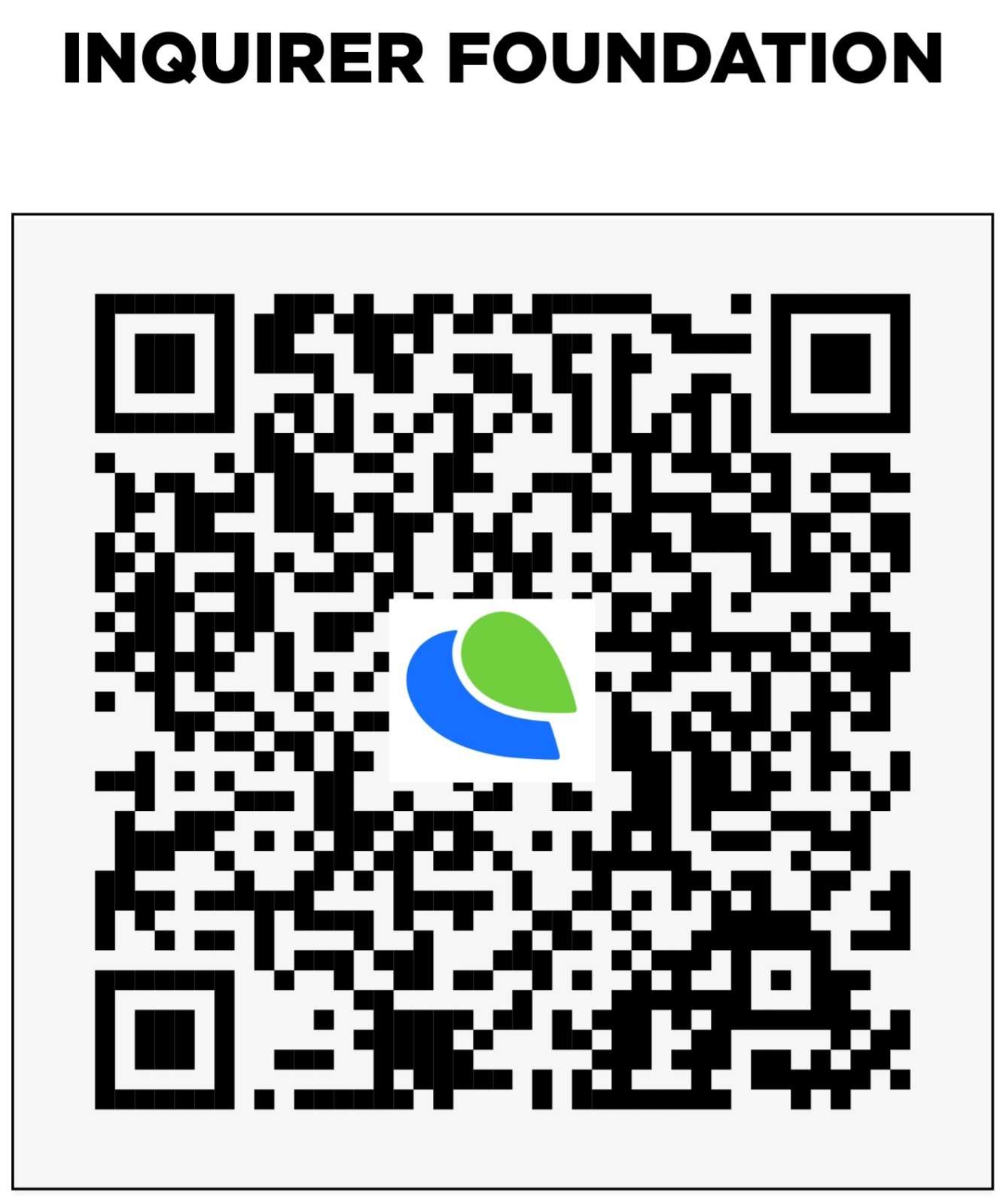 Subscribe to INQUIRER PLUS to get access to The Philippine Daily Inquirer & other 70+ titles, share up to 5 gadgets, listen to the news, download as early as 4am & share articles on social media. Call 896 6000.