Duterte blames 'evil men' for disappearance of 'sabungeros'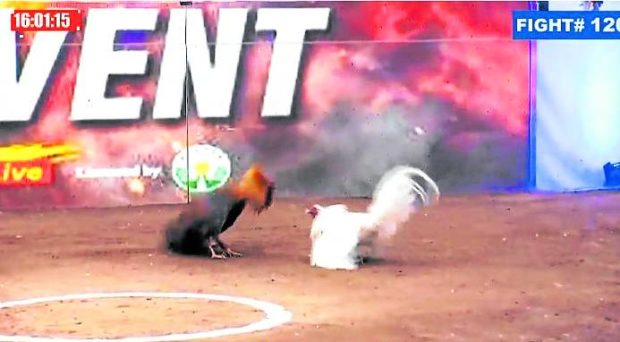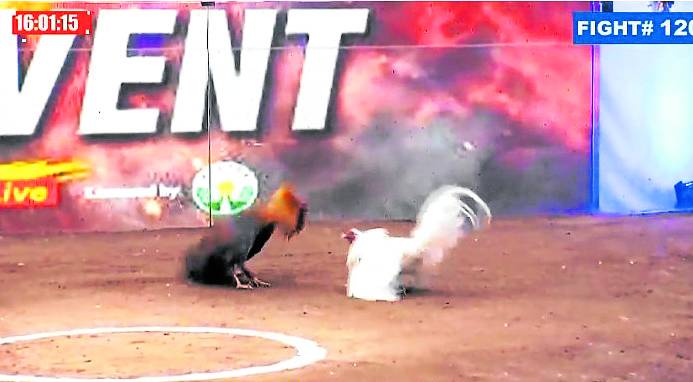 MANILA, Philippines — President Rodrigo Duterte has said that the disappearance of over 30 "sabungeros" or cockfighting enthusiasts was not the fault of the management of cockfighting arenas but of "evil men doing something wrong."
In a speech at the inauguration of the new Leyte provincial capitol in Palo, Leyte on Thursday, Duterte reiterated that cockfight operations is a source of funds for the government.
"Now, the cockfighting enthusiasts who disappeared actually sabotaged the cockfights. They will either maim the gamefowls or soak them, then the next day enter it into a fight, it will shiver, chickens also get flu. That's the reason behind their disappearance," he said in a mix of Visayan and Tagalog.
Duterte said their disappearance is "not the fault of the [cockfighting] management who are doing it fairly."
"It's the fault of the evil men doing something wrong and they end up fighting," he added.
"The culture among cockfighting enthusiasts and syndicates is different. Nagkabukuhan lang sila (They just discovered what each other was doing). The problem is they killed everyone. Thirty-eight? Thirty-six? Because they're involved in the betting. They did it in different provinces so that it wouldn't seem obvious, but they placed their bets on favorites and underdogs, depending on their agreement," he said.
Duterte also said that the government's economic managers told him that the problem should just be solved by the police.
"Sabi ng mga manager, sila [Finance Secretary Carlos] Dominguez, mga economic, 'Huwag mong anuhin 'yan, sir, that's not our problem. Kasalanan man nila 'yan. I-solve sa pulis,'" he said.
(Economic managers like Dominguez told me, "Don't meddle with that, sir, that's not our problem. That is their fault. Let the police solve that.")
Subscribe to our daily newsletter
Subscribe to INQUIRER PLUS to get access to The Philippine Daily Inquirer & other 70+ titles, share up to 5 gadgets, listen to the news, download as early as 4am & share articles on social media. Call 896 6000.