Legarda says gov't should learn from previous disasters
MANILA, Philippines — Former Sen. Loren Legarda has urged the government to learn from previous disasters to ensure quick natural disaster response.
She cited the report of Germany-based global reinsurer Munich Re, which indicated that Typhoon Odette inflicted the second-biggest number of fatalities among the world's natural disasters in 2021.
She said this calls for the immediate upgrade of the government disaster preparedness system.
"As a country that is often visited by typhoons, which now bring heavier rains and stronger winds, disaster preparedness systems should now be in place and continuously upgraded to be able to protect our communities from extreme weather events," Legarda said.
The House Deputy Speaker added that there should be a more "holistic and integrated approach" to early warning given the increasing frequency, intensity, and uncertainty of hazard events.
She also said that the LGUs should develop a localized early warning system, translated to their respective languages, to inform the locals of the potential impacts of impending natural hazards and the risks on their lives.
Legarda, who co-sponsored the Philippine Disaster Risk Reduction and Management Act under RA 10121 and was the principal author of PAGASA Modernization Act under RA 10692, reiterated the need to release of the Quick Response Fund (QRF) to affected communities.
"The process in accessing and releasing both the QRF and the NDRRM Funds must be hastened and shortened. We cannot let our people, especially those affected by the calamity, wait until help comes. We have to ensure that days before a typhoon hit the country, both the national and local government are ready to respond for the possible onslaught," she said.
Legarda also urged all LGUs to have evacuation centers with water and sanitation facilities, solar-powered lighting systems, charging stations, and gender-responsive comfort rooms as part of the disaster preparedness action plan.
"The national and local governments must bring disaster preparedness to a more heightened level and aim to provide our people, especially the underserved and unserved communities, with immediate help and assistance to recover in the shortest possible time," Legarda said.
RELATED STORY
Loren Legarda extends help to home province Antique, other areas badly hit by 'Odette'
Subscribe to our daily newsletter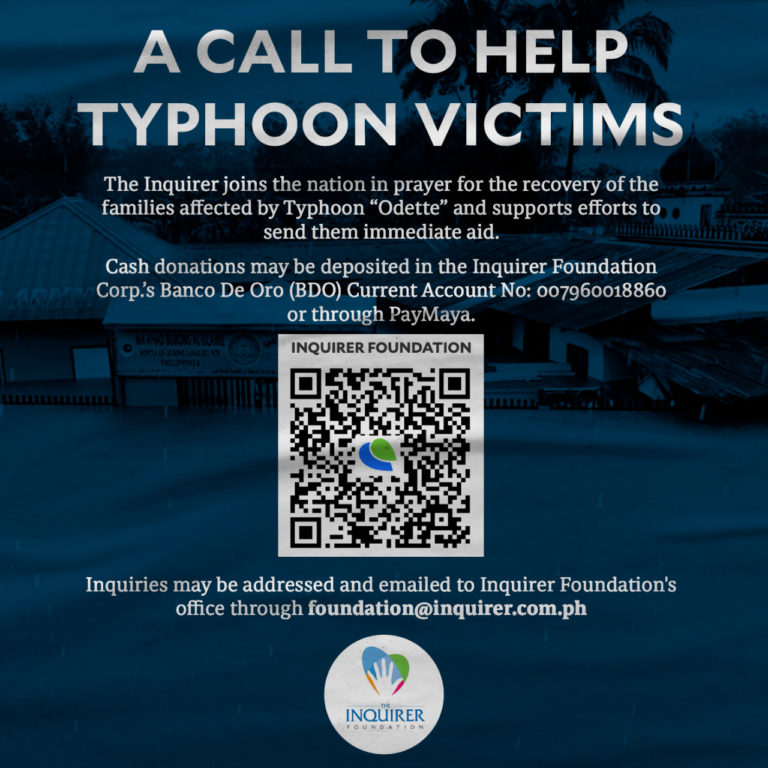 Subscribe to INQUIRER PLUS to get access to The Philippine Daily Inquirer & other 70+ titles, share up to 5 gadgets, listen to the news, download as early as 4am & share articles on social media. Call 896 6000.