Poor internet connection forces suspension of online classes
CEBU CITY––Schools reeling from poor internet services due to the damage caused by Typhoon "Odette" (international name: Rai) in Central Visayas have decided to suspend their online classes.
Salustiano Jimenez, director of the Department of Education (DepEd) in Central Visayas, said they were coordinating with the Department of Information and Communications Technology (DICT) to address the matter as soon as possible.
"Internet connectivity in our country has been an issue ever since, even without a typhoon. I appeal to concerned agencies to fast-track the restoration of internet connections (so online classes can resume)," he told the Inquirer over the phone.
Private schools, he said, were affected mostly by slow internet connections since many of their students choose online classes as the medium for learning.
Public schools, on the other hand, use blended learning, a combination of online and offline modes. Online technology is for delivering lessons, while other activities are done offline using printed modules, videotapes, and storage devices, among others.
Jimenez has yet to have the exact number of schools and students affected by poor internet connections.
Twenty-four days after Odette's onslaught, communication and internet signals had yet to be restored fully in Cebu.
Globe Telecom, Smart Communications, and PLDT, however, assured the public that their field engineers and personnel had been working to restore network services as soon as possible.
In a statement, Cathy Yap-Yang, PLDT and Smart Communications first vice president, and group head for corporate communications, said the telecom's services had been affected by the continued absence of reliable commercial power, as well as cuts and damages to lines leading to individual homes, after Odette.
Yang, however, said PDLT's fixed services in the Visayas had been restored by over 70 percent, while Smart's mobile services in 4G, 3G, and 2G had been restored by over 60 percent in Cebu Province.
"Moreover, amid renewed tightening COVID-19 restrictions, our network teams carry on their work to reconnect the rest of our customers in the soonest possible time, observing health protocols," she added.
In a separate statement, Yoly Crisanto, Globe senior vice president for corporate communications and chief sustainability officer, said about 60 percent of Globe's network facilities in Cebu had been restored.
She pointed out that the typhoon damaged several Globe towers in Cebu and caused multiple fiber cuts that affected their mobile and fiber to home services.
"While we are doing our best to bring back connectivity, to date, there are some areas in Cebu that are still experiencing service disruptions," she added.
"We wish to assure you that our engineers and field teams are on the ground to rebuild the damaged facilities and bring our network services back to normal," she said.
Crisanto said they would provide updates on network restoration through advisories posted on Facebook, https://www.facebook.com/GlobeIcon, and their official website – Typhoon Odette Service Advisory – Globe Newsroom.
As part of its Typhoon Odette relief efforts, Globe offered a 1-day unli text to all networks, unli calls to Glo…
Jimenez said the expansion of the limited in-person classes in the region was supposed to start on Jan. 6, but had to be postponed due to the devastation caused by Odette.
He said they were waiting until Jan. 15 for their central office to determine whether or not the expansion of the limited in-person classes would proceed.
The eight public and two private schools in Cebu that have taken part in the pilot in-person classes since November 2021, resumed classes on Jan. 4, Jimenez said.
These public schools are located in the towns of Balamban, Bantayan, Camotes, Moalboal, Oslob, Pilar, and Samboan, as well as Bogo City.
The private schools are the Sisters of Mary's (SOM) Boystown in Minglanilla town and the SOM Girlstown in Talisay City.
Jimenez said at least 440 more schools wanted to join the expansion of the in-person classes.
"After January 15, we will know how many can join the expansion of the limited in-person classes in the region," he said in a phone interview.
The suspension of online classes will help teachers and students recover from the devastation caused by Odette.
"Some schools do not have water and electricity yet. That is why I emphasized the need to implement a location situation-based approach. We will not implement a policy for all schools because there are areas which were not affected by the typhoon," Jimenez said.
Schools in the region composed of Cebu, Bohol, Negros Oriental, and Siquijor, incurred damages amounting to at least P1.4 billion due to Odette.
Jimenez said Odette destroyed 719 classrooms and damaged more than 500. Learning materials were also damaged.
"We keep the faith and stand on the statement of (Education) Secretary (Leonor) Briones that education must continue amid the crisis," he said.
lzb
Subscribe to our daily newsletter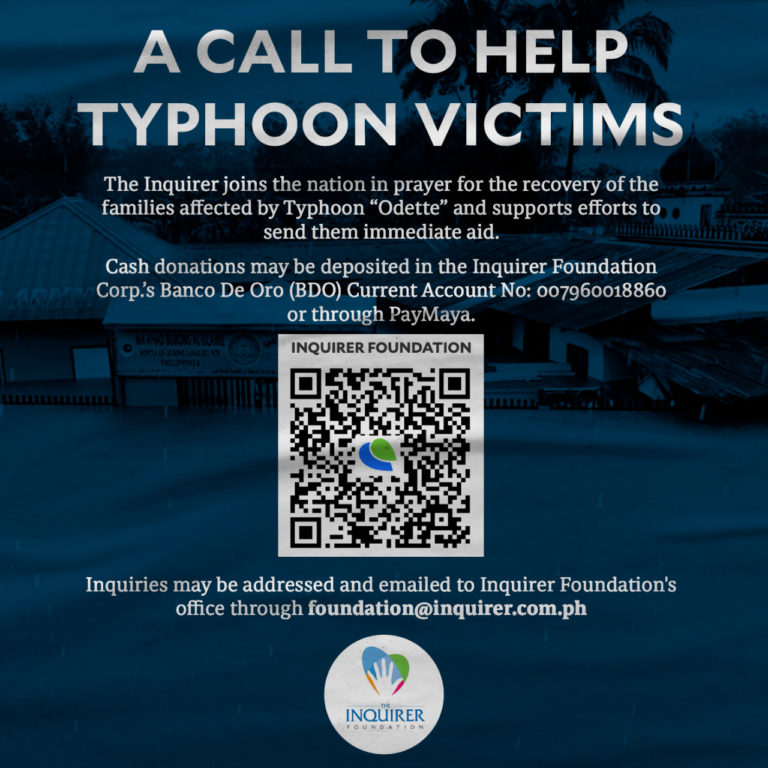 Subscribe to INQUIRER PLUS to get access to The Philippine Daily Inquirer & other 70+ titles, share up to 5 gadgets, listen to the news, download as early as 4am & share articles on social media. Call 896 6000.