Davao Safe QR Code features to include option to donate aid to 'Odette' survivors
DAVAO CITY––The city government is planning to add a feature in the Safe Davao QR (Quick Response) Code program that will allow residents to donate the packages the city has prepared for them to the survivors of Typhoon "Odette" (international name: Rai).
Lemuel Ortonio, head of the City Human Resources Office and head of the team managing the program, said the move was in response to the call of some residents to include the option in their QR Code so that they, too, could help the survivors.
Ortonio said in an interview over the Davao City Disaster Radio said program developers have started working on the option so that it could be rolled out immediately to help those suffering from the wrath of the typhoon.
Earlier, the Safe DQR posted on its official Facebook page that it had been receiving proposals to include an option within the QR Code that allows residents to donate their packages to typhoon victims.
This was after Mayor Sara Duterte announced on Dec. 6 that the city government had prepared packages for all residents that they could claim using the program.
Based on what was released earlier, a package contains canned goods, three kilograms of rice, and pasta.
Launched a year ago, the code is a way to track down the movement of people so that those who might have been infected could be traced, tested, isolated, and given medical care.
lzb
Subscribe to our daily newsletter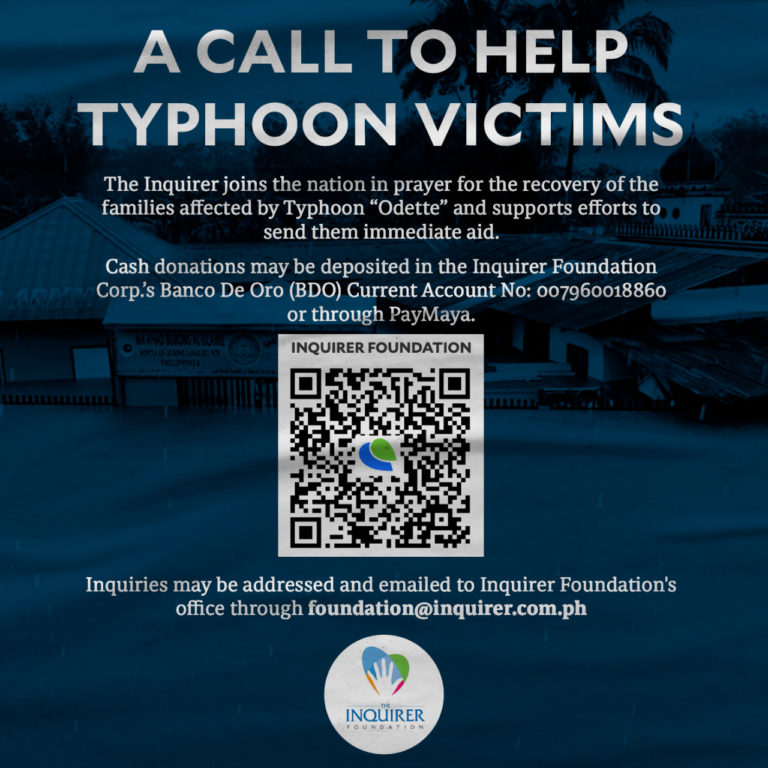 Subscribe to INQUIRER PLUS to get access to The Philippine Daily Inquirer & other 70+ titles, share up to 5 gadgets, listen to the news, download as early as 4am & share articles on social media. Call 896 6000.