PH Navy sends one of its biggest ships for Odette relief mission
MANILA, Philippines—The Philippine Navy on Wednesday (Dec. 22) deployed one of its biggest ships to transport essential supplies to areas devastated by Super Typhoon Odette (Rai) in Visayas and Mindanao.
Landing dock BRP Tarlac (LD-601) left Pier 13 in South Harbor for Cebu, one of the areas hardest hit by the typhoon, to bring 350,000 kilograms of aid from the government and other organizations, said Navy spokesperson Commander Benjo Negranza. These will be distributed to Visayas and Mindanao.
The ship also ferried 150 tons of rolling cargoes which included the military's mobile kitchen, vehicles with water tanks and trucks from Meralco and Maynilad.
It also transported UnionBank's bank on wheels, a mobile van with ATM machines. Residents were having difficulty withdrawing money from banks as power and communications remained mostly cut off.
Defense Secretary Delfin Lorenzana, who also chairs the National Disaster Risk Reduction and Management Council, had earlier ordered the deployment of "all available assets" to transport relief goods to typhoon-hit areas.
Typhoon Odette, the strongest tropical cyclone to hit the country this year, killed nearly 400 people since it swept the Philippines last week, according to police. The extent of destruction was reminiscent of Super Typhoon Yolanda (Haiyan) in 2013, the strongest typhoon to ever make landfall in world history.
Local governments and survivors from storm-ravaged areas were desperate for food, water, and fuel, as their supplies run low.
TSB
Subscribe to our daily newsletter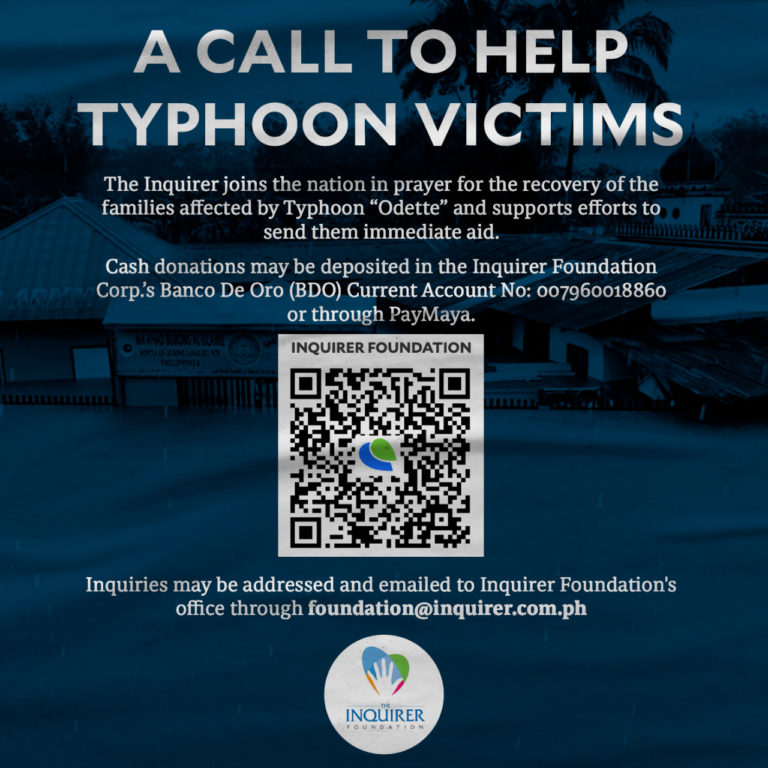 Subscribe to INQUIRER PLUS to get access to The Philippine Daily Inquirer & other 70+ titles, share up to 5 gadgets, listen to the news, download as early as 4am & share articles on social media. Call 896 6000.