Gov't to hold weekend 'Bayanihan, Bakunahan' to fully vaccinate 54 million by year end
MANILA, Philippines — To achieve its goal of fully vaccinating 54 million people against COVID-19 by the end of this year, the government's extended second national vaccination program will also be conducted on weekends.
In a Palace press briefing, acting presidential spokesperson and Cabinet Secretary Karlo Nograles was asked if the government will adjust its target given that some local government units were still unable to hold their mass vaccination drive following Typhoon Odette's (international name: Rai) devastation.
"Our NVOC (National Vaccination Operations Center)—and this is already announced by Secretary Charlie—will continue to ramp up our vaccination efforts and we will still continue to stick with the 54-million target by end of 2021," he said.
According to Nograles, adjustments were made to achieve the target despite Odette's onslaught.
READ: Gov't postpones nat'l vax days in Bicol, Mimaropa, Visayas, Mindanao
"To achieve the target of fully vaccinating 54 million Filipinos by the end of the year, local government units and local VOCs are mandated to prioritize the administration of due second doses and the administration of Janssen vaccines to the unvaccinated adults," he explained.
"Whereas all local VOCs shall be provided with new targets to meet the goal of vaccinating 54 million and are enjoined to ramp up the administration of COVID-19 vaccines until December 31, 2021, including weekends," Nograles continued.
The Palace spokesman also said that the government is sensitive to what is happening on the ground, thus making the changes in vaccination targets of local government units.
"So, ibig sabihin (this means), we are mindful, aware, and sensitive to the realities on the ground, especially para du'n sa mga tinamaan ng (to those affected by) Typhoon Odette. And we know that local government units na tinamaan ng (hit by) Typhoon Odette will still be very busy in all their repair, rehab, recovery efforts para sa kanilang mga kababayan (for their constituents)," he pointed out.
"So, those na hindi masyado o hindi gaano apektado doon sa pananalasa nitong (not severely affected by) Typhoon Odette, we will call upon them to ramp up the vaccination efforts," added Nograles.
The government is conducting its second national vaccination program in a bid to administer seven million COVID-19 vaccine doses and fully immunize 54 million individuals by year-end.
To date, 45.2 million people in the country are fully vaccinated against the SARS-CoV-2 virus that causes. the dreaded respiratory illness COVID-19.
The first national vaccination drive was held from November 29 to December 1 and was extended until December 3 in some areas.
READ: 3-day nat'l vaccination target adjusted to 9 million jabs; another drive set in December
KGA
Subscribe to our daily newsletter
For more news about the novel coronavirus click here.
What you need to know about Coronavirus.
For more information on COVID-19, call the DOH Hotline: (02) 86517800 local 1149/1150.
The Inquirer Foundation supports our healthcare frontliners and is still accepting cash donations to be deposited at Banco de Oro (BDO) current account #007960018860 or donate through PayMaya using this link .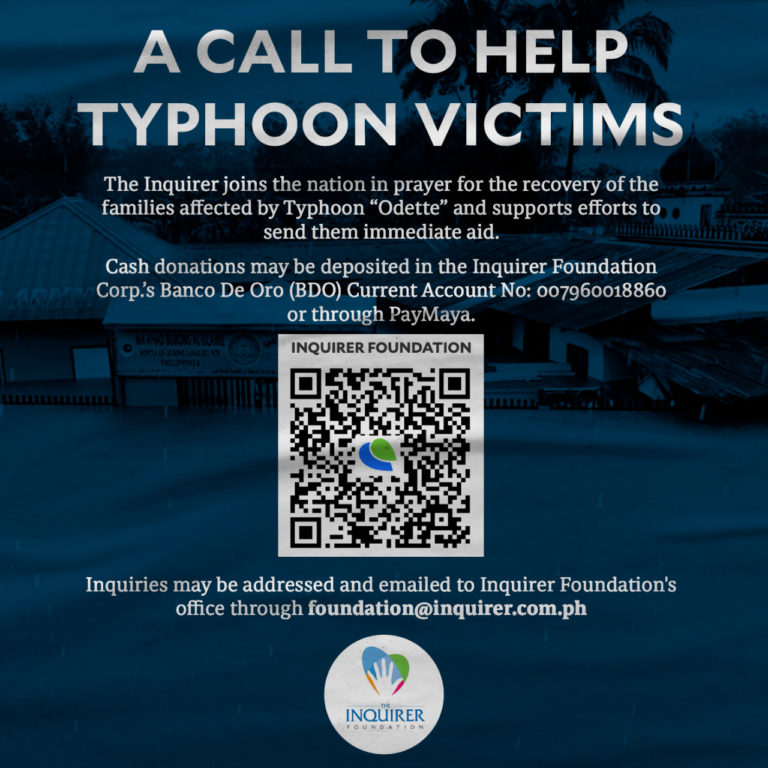 Subscribe to INQUIRER PLUS to get access to The Philippine Daily Inquirer & other 70+ titles, share up to 5 gadgets, listen to the news, download as early as 4am & share articles on social media. Call 896 6000.