Power woes in Visayas to raise Luzon rates
The impact of Typhoon "Odette" (international name: Rai) on the country's power supply may be concentrated on the Visayas and Mindanao, but consumers in Luzon may soon feel the pinch as well.
According to an official of the Independent Electricity Market Operator of the Philippines (Iemop), which manages the Wholesale Electricity Spot Market (WESM), the typhoon damage on power plants in the Visayas would result in tighter supply and higher rates for Luzon.
In a press briefing on Tuesday, Iemop chief operating officer Robinson Descanzo said the supply in Luzon would have to be tapped to accommodate consumers in the Visayas. Power that's usually transmitted from the Visayas to Luzon—usually at 800 megawatts—had also been disrupted by Odette, he added.
Electricity users in the Visayas will not be affected by the price hike since several provinces in that region had already been placed under a state of calamity.
Under the law, administered prices must be implemented in areas affected by natural calamities, significant outages, or market systems failure. Administered prices are lower than that of the usual WESM prices and are determined by getting the average of prices from the past four weeks.
"It is really Luzon [where prices will go up] because Visayas is not able to supply power to Luzon. That's why prices [have] already gone up in the Luzon side,'' Descanzo said.
Those in Mindanao will not be affected by the movement of WESM as it has yet to fully adopt the market's standards.
Go-to marketplace
Prices at the WESM, considered as electricity distributors' go-to marketplace to supplement their primary supply, already registered upticks in December, Descanzo said. WESM prices are one of the many factors that dictate a consumer's electric bill.
Iemop showed that WESM prices between Dec. 1 and 18 have already gone up by 22 percent month-on-month, and by 204 percent year-on-year.
While demand for electricity in December usually slows down due to colder weather conditions, Iemop Market Simulation and Analysis Senior Specialist Eryl Jansen said this would not be able to offset the price movement given the unavailability of several plants damaged by Odette.
Longer wait
Descanzo said the National Grid Corp. of the Philippines (NGCP) was already focusing on the intermediate restoration and recovery of the country's power grids. Once fixed, this may ease the supply constraints in Luzon and Visayas.
Provinces that were hit the hardest by Odette, however, may have to wait until the end of this year before electricity is restored, NGCP said.
According to NGCP, some of the transmission lines in Bohol, Leyte, Samar and Negros Islands may not be fixed until Dec. 31.
While power plants in these areas are already back to normal operations, the grids connecting these plants to electric cooperatives have yet to be fixed which are crucial to power distribution.
In Bohol, Energy Undersecretary Felix Fuentebella said no task force has been deployed yet. "We are still concentrating on how we can address the issues in Bohol. Before we send a task force, we need to know what equipment and facilities they need because it's pointless to send people there without the equipment," he added.
As a short-term solution, Fuentebella said the agency is looking to tap power generators within these provinces to concentrate power for essential establishments such as hospitals and banks.
Co-ops, gas stations
As of this writing, the National Electrification Administration said of the 74 fully restored electric cooperatives, 46 are already in normal operations.
Fuentebella also assured consumers that there will be a sufficient supply of petroleum products, and appealed to consumers to avoid hoarding as this "will only make it harder for the community."
The challenge mostly is how to deliver these products to typhoon-stricken areas, he added.
Department of Energy regional director Victorino Abad reported that of the 1,484 gasoline stations across the regions of Mimaropa, Western Visayas, Central Visayas, Eastern Visayas, Northern Mindanao and Caraga, only 18 percent have yet to resume operations while the rest are back to normal.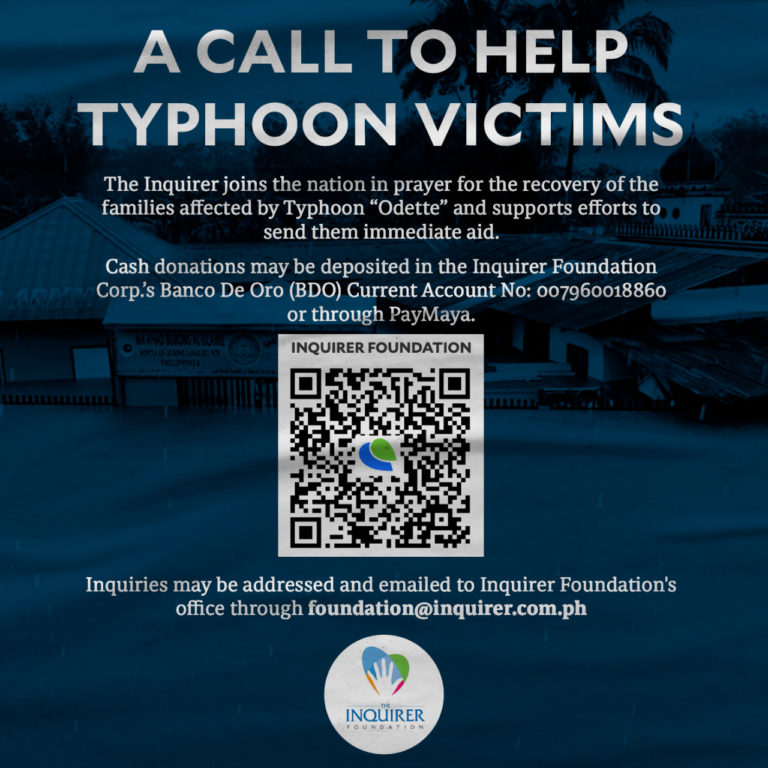 Subscribe to INQUIRER PLUS to get access to The Philippine Daily Inquirer & other 70+ titles, share up to 5 gadgets, listen to the news, download as early as 4am & share articles on social media. Call 896 6000.